Departmental Web Administrator/Administrative Assistant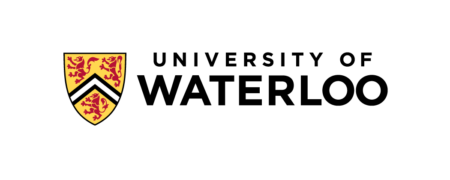 City : Waterloo, ON
Category : Temporary
Industry : Education
Employer : University of Waterloo
Overview:
Term: 1 year
Responsible for the creation, updates and maintenance of the Chemistry and Nanotechnology Engineering websites. Must be diligent in the collection and maintenance of data from new and existing faculty members as well as maintaining current knowledge of UW-supported technological changes. This role also manages the department news feed and Twitter account. This position is a part of the administrative staff team in Chemistry assisting with the critical needs in the day-to-day operations of the Chemistry department.
This role is 17.5 hours per week. 
Responsibilities:
Online Resources
Create content and  provide updates to the Chemistry, Chemstores and Nanotechnology Engineering websites
Provide updates to faculty profiles on Waterloo Online Profile Builder (OPB)
Maintain all aspects of website content including information for current and future students, faculty, staff and postdoctoral fellows, photo galleries and online forms
Update digital signage linked to the Chemistry website
Collect Chemistry course descriptions each term from faculty members and posts to the Chemistry website
Update information in Sharepoint sites for Chemistry and Nanotechnology;
Manage the delegates for safety inspections in "Safely", the health & safety database
Create and distribute online lab evaluations each term for instructors, labs and teaching assistants using "eValulite"
Responsible for managing and posting news items to the Chemistry Twitter account weekly
Administrative Support to Graduate Studies/UG Coordinator and the Chemistry Office
Maintain Chemistry graduate student tutor list for undergraduate students
Manage UG teaching assistant online application process; posts to SharePoint for lab instructors to select TAs Office duties as assigned by the Administrative Officer and Administrative Assistant to the Chair
Manages Supplies, Office Equipment and Mailroom
Manage Purchasing Card for Chemistry Office including reconciling statements and allocating account numbers
Process orders for office equipment and supplies
Provide troubleshooting for office staff computers, printers, and photocopier and manage service calls with Xerox
Manage photocopier accounting codes and accounting reads for personnel and courses
Responsible for daily inspection of the Department's AED machine to ensure charge and functioning; maintain departmental first aid kit
Responsible for keeping mailroom organized and sorting mail delivery daily
Main contact for departmental shipping using UWs 2Ship application
Seminars
Responsible for administrative duties for the Chemistry seminar program which consists of invited external speakers (international and local)
Prepare and distribute seminar notices to the department and other departments across campus
Coordinate catering and room booking as required
Prepare a visit itinerary for the host to coordinate. Arrange accommodation if required as well as arrange financial reimbursement. Review expense claim and send to Chemistry Financial Officer to process for payment.
Update and maintain the Chemistry seminar group email
Qualifications:
Bachelor's degree and/or equivalent education and experience
Experience with maintaining and updating websites. Minimum 1+ years experience
Experience with content creation and social media posts (Twitter)
Creating and maintaining databases
Previous experience with reconciling statements
Working knowledge with troubleshooting computers, printers, etc.
Experience in an administration role, preferably in a post-secondary institution
Excellent computing, organization, analytical and problem-solving skills. Must be detailed oriented
Exceptional verbal and written communication skills
Intermediate computer proficiency using MS Office
Intermediate Excel; Sharepoint; Outlook; databases; website development and content management. Experience with WCMS is an asset
Equity Statement:
The University of Waterloo acknowledges that much of our work takes place on the traditional territory of the Neutral, Anishinaabeg and Haudenosaunee peoples. Our main campus is situated on the Haldimand Tract, the land granted to the Six Nations that includes six miles on each side of the Grand River. Our active work toward reconciliation takes place across our campuses through research, learning, teaching, and community building, and is co-ordinated within our Office of Indigenous Relations.
The University values the diverse and intersectional identities of its students, faculty, and staff. The University regards equity and diversity as an integral part of academic excellence and is committed to accessibility for all employees. The University of Waterloo seeks applicants who embrace our values of equity, anti-racism and inclusion.  As such, we encourage applications from candidates who have been historically disadvantaged and marginalized, including applicants who identify as First Nations, Métis and/or Inuk (Inuit), Black, racialized, a person with a disability, women and/or 2SLGBTQ+.
All qualified candidates are encouraged to apply; however, Canadians and permanent residents will be given priority.
The University of Waterloo is committed to accessibility for persons with disabilities. If you have any application, interview, or workplace accommodation requests, please contact Human Resources at hrhelp@uwaterloo.ca  or 519-888-4567, ext. 45935.