DECKHAND (Toronto, ON, CA, M5V3C6)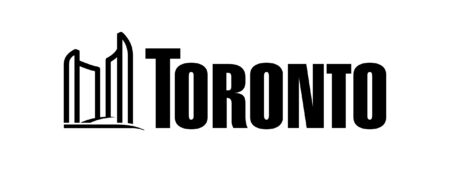 City : Toronto
Category : Operations & Maintenance
Industry : Government
Employer : City of Toronto
Job ID: 38169
Job Category: Operations & Maintenance
Division & Section: Parks, Forestry and Recreation, PFR
Work Location: Jack Layton Ferry Terminal
Job Type & Duration: Full Time, Temporary
Hourly Rate: $29.64
Hours & Shift Information: 40 hours per week, rotating schedule
Affiliation: L416
Number of Positions Open: To Be Determined
Posting Period: 05-May-2023 to 05-Jun-2023

Major Responsibilities:
 
Under the supervision of the Captain, the Deckhand is required to perform duties of a varied nature on a vessel which include:
Handles mooring lines and assists in the mooring of vessels.

Performs general maintenance and related work as assigned on vessels, ramps and docks.

Assists passengers getting on and off the vessel.

Provides information to the public and responds to public enquiries.

May be required to load and unload freight.

May be required to collect tickets from passengers boarding the vessel and counts passengers, when required
Key Qualifications:
Your application must describe your qualifications as they relate to:
1. Experience and versatility on marine vessels.
2. Must be in possession of a valid First Aid/CPR Certificate and be willing to obtain and maintain an Advanced Marine Aide Certificate.
3. Must be in possession of a valid MED Certificate (Marine Emergency Duty Certificate).
You must also have:
Ability to handle freight and assist passengers boarding and leaving vessel.

Ability to deal tactfully and effectively with the public.

Must be familiar with the Occupational Health and Safety Act and the Marine Occupational Safety & Health (MOSH) regulations that apply to this work.

Must be physically capable of performing lifesaving and emergency duties.

A Certificate of Fitness as prescribed by Transport Canada may be required.

Must be able to work in all weather conditions.

Must be available to work shift/weekend/overtime.

We thank all applicants and advise that only those selected for further consideration will be contacted
 
Equity, Diversity and Inclusion
The City is an equal opportunity employer, dedicated to creating a workplace culture of inclusiveness that reflects the diverse residents that we serve. Learn more about the City's commitment to employment equity.



Accommodation
The City of Toronto is committed to creating an accessible and inclusive organization. We are committed to providing barrier-free and accessible employment practices in compliance with the Accessibility for Ontarians with Disabilities Act (AODA). Should you require Code-protected accommodation through any stage of the recruitment process, please make them known when contacted and we will work with you to meet your needs. Disability-related accommodation during the application process is available upon request. Learn more about the City's Hiring Policies and Accommodation Process.