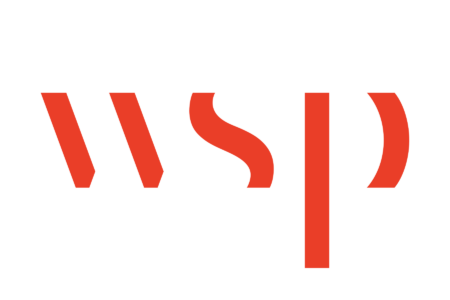 City : Thornhill, ON
Category : Global - Information Technologies
Industry : Engineering
Employer : WSP
MONTREAL | THORNHILL | MISSISSAUGA | TORONTO
The Opportunity:
The Data Wrangler is a member of the Global Engineering Apps Information Management (IM) team. You will work with our IM team, groups of engineers and scientists using our Geo IM and Chemistry IM Systems, developers, project managers, business analysts, vendors, and IT staff to improve and enhance our handling of technical discipline related data. Our IM team uses agile methods to deliver quality results in time.
Why WSP?
We value and are committed to upholding a culture of Inclusion and Belonging
Our Flexible Work Policy – we recognize the importance of balance in our lives and encourage you to prioritize the balance in yours. We will support you on and off the job so you can be fully present in both your work and home lives.
Our Hybrid Work Policy - a combination of in-person and remote working, enables us to purposefully think of how we work, who we need to work with, and where the work should be done.
A Canadian success story - we're proud to wear the red and white of this beautiful country and show the world what Canada has to offer.

Enhance

the world around you - from the environment to the highways, to the buildings and the terrain, WSP is the fabric of Canada.

Outstanding

career opportunities - we're growing and pushing ourselves every day to be greater than yesterday - we're open to your ideas and trying new things.
A phenomenal collaborative culture and a workforce filled with genuinely good people who are doing humbly important work. Come find out for yourself what it's like to be a part of our journey.
We offer attractive pay, flexible work options, a great corporate culture, comprehensive and employee-focused benefits including virtual healthcare and a wellness platform as well as great savings programs, and a clear vision for the future.
#WeAreWSP


A day in the life:
Work with project managers, business groups, vendors, developers, and IM specialists to create processes for getting historical datasets into our engineering and scientific information management systems as well as processes to prepare data from our IM systems for client data delivery.

Produce clean, efficient scripts, queries, and processes to help review, structure, format, clean, qa/qc, and otherwise prepare data for import into our IM systems. Data may be in csv, excel, Access database files, other databases, IoT, or other formats.

Collaborate with scientific and engineering staff to create efficient data workflows for getting data from IM systems prepared/accessible for use in specialized third party engineering apps including numerical model inputs, 3D visualizations, etc.

Work with Azure developers to make your scripts and processes easily accessible to scientists and engineers who may not have Python skills as well as make them available for use by those with scripting skills.

Configure Power BI reports connected to third party SQL databases. 

Support users of IM systems with technical questions, troubleshooting, and training related to getting their data into and out of our systems.

Create How to Guides explaining use of data wrangling processes (step-by-step guides and short videos).

Exercise responsible and ethical decision-making regarding company funds, resources and conduct, and adhere to WSP's Code of conduct and related policies and procedures.

Perform additional responsibilities as required by business needs.
What you'll bring to WSP ...
Bachelor's Degree in Information Management, Data Science or a related field.

A minimum of 3 years use and knowledge of Python, SQL

A minimum of 3 years relevant post-education experience extracting, transforming, and loading data from csv, excel files, Access files, and SQL databases.

3 years of experience reviewing, quality checking, and preparing scientific or engineering data for future use and analysis.

Experience with source control.

Strong communication and collaboration skills and a desire to work closely and frequently with non-technical business stakeholders

Ability to communicate complex processes and ideas in a simple, non-technical, actionable manner.

Familiarity with Agile development methodologies, SCRUM

Ability to learn new technologies and applications quickly.

Competent self-leadership with attention to detail, accuracy, multi-tasking, and prioritization of responsibilities in a dynamic work environment.

Ability to work schedules conducive to global teamwork that may require occasional meetings/work outside of the typical workday.

Experience or interest in working with and supporting scientists, engineers, and lab staff from different disciplines.

Experience creating and managing PowerBI reports.

Experience with EarthSoft's EQuIS.

Experience with Bentley's OpenGround Cloud, KeyLAB, and/gINT. 

Experience with Microsoft Azure tools.

SCRUM/Agile Certifications.