Data Management Analyst – Geographic Information Systems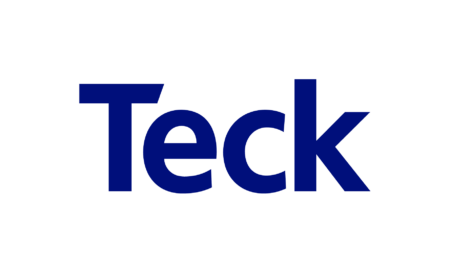 City : Sparwood, British Columbia, CA
Category : Environment & Sustainability
Industry : Mining/Quarrying
Employer : Teck
Closing Date: June 8, 2023
We are looking for a Data Management Analyst with a focus on Geographic Information Systems (GIS) to join our Environmental team.
Reporting to the Lead Environmental Data Management, the Data Management Analyst is responsible for developing mapping products, GIS analysis, defining and implementing GIS models, and developing user documentation and training materials.
To be successful, we are looking for someone with good interpersonal and communications skills, who is a motivated self-starter and able to work independently with minimal direction. Someone who collaborates well with a team and is able to prioritize several responsibilities simultaneously. We are looking for someone with outstanding decision-making, problem solving and creative thinking abilities.
Join us in the breathtaking Elk Valley of British Columbia or Calgary. Here you will find outdoor adventure at your fingertips. Whether it's biking and skiing, or the laid-back atmosphere of fishing and hiking, there is something for everyone! Working a compressed work week with alternating Fridays off, come experience what work life balance is all about! 

Responsibilities:
Be a courageous safety leader, adhere to and sponsor safety and environmental rules and procedures
Develop high-end cartographic products to support corporate initiatives and operational requirements
Provide GIS analysis functions and automation to corporate and operational users
Oversee the development of field GIS data collection tools for consultants and ensure proper rollout and implementation
Provide advice and mentorship to team members and the GIS user group
Work with mine operations and the GIS team to streamline business processes and provide benefit through the use of GIS technology
Develop documentation and deliver training for GIS specific business processes
Qualifications:
GIS Diploma or Degree, Geography, or Science degree with a specialty in GIS
Minimum five years of GIS experience related to environmental management, mining, or forestry
Applied experience of GIS concepts, spatial analysis, GIS and related software integration, and spatial modelling
Familiarity and experience with enterprise geodatabases
Experience with data conversion activities and familiarity with web mapping applications
Experience in the development and application of GIS models
Experience with Environmental Management Systems is an asset
Successful candidates must be willing to satisfy the pre-employment requirements of a pre-employment drug screen and three professional references.
At Teck, we value diversity. Our teams work collaboratively and respect each person's unique perspective and contribution. 
 
Qualified applicants interested in joining a dynamic team are encouraged to submit a resume and cover letter electronically.  
 
We wish to thank all applicants for their interest and effort in applying for the position; however, only candidates selected for interviews will be contacted.  
 
Teck is a diversified resource company committed to responsible mining and mineral development with major business units focused on copper, steelmaking coal and zinc, as well as investments in energy assets. 
 
Headquartered in Vancouver, Canada, its shares are listed on the Toronto Stock Exchange under the symbols TECK.A and TECK.B and the New York Stock Exchange under the symbol TECK. 
Learn more about Teck at www.teck.com or follow @TeckResources.