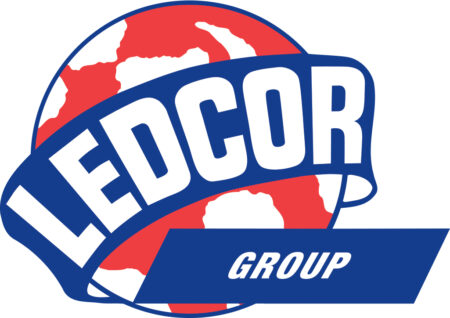 City : Nisku, AB; Edmonton - Area General
Category : Full time Welding
Industry : Construction
Employer : Ledcor Group
Job Summary:
You are a Journeyperson/Apprentice Welder with valid CWB, who has extensive experience working in an industrial shop setting. We are looking for a Journeyperson Ironworker to support us in our Pipe Fabrication and Module Assembly Facility in Nisku, AB.
Join our Tue Blue team in Nisku today!
Essential Responsibilities:
Study blueprints, drawings, and specifications to determine the lay out of work
Read and follow directions in given layouts, blueprints and work orders
Welds parts and structural steel frames
Stick welding (SMAW) on carbon steel
Assist in preparing parts, columns and beams to be welded, which may include cutting, punching, drilling, and bending of material
Use and operate the welding equipment to fabricate and customize
General welders helper duties such as grinding, buffing and weld set up
Qualifications:
Must possess a Journeyperson Welder holding a valid CWB SMAW All positions certificate
Previous experience welding in an industrial setting required
Must successfully complete pre-access drug and alcohol testing
Ledcor requires possession of OSSA Regional with CSTS/BSO or CSO, Fall Protection
EWP and Confined Space are an asset
Work Conditions:
Shift based position working 5 days on with 2 off

Working 10 – 12 hours per day

Local work only in Nisku- No Camp

Project scope is expected to run until the Summer of 2024 (may be able to be transferred to camp based role upon completion)

Benefits provided by CLAC – RSP, Pension, etc.
Additional Information:
Company Description
Ledcor Industrial offers an integrated range of services from construction, engineering, and maintenance to pipe fabrication and module assembly. We offer turnkey solutions to our oil and gas clients and have built some of the continent's largest oil and gas projects.
But when you work for Ledcor, your experience will go far beyond the project. Do you want a career that means more? Join our True Blue team now!
Employment Equity
At Ledcor we believe diversity, equity, and inclusion should be part of everything we do. We are proud to be an equal-opportunity employer. All qualified individuals, regardless of race, color, religion, sex, national origin, sexual orientation, age, citizenship, marital status, disability, gender identity, Veteran status or any other identifying characteristic are encouraged to apply.
Our True Blue team consists of individuals from all backgrounds who contribute diverse perspectives and experiences to Ledcor. We are committed to continuing to build on our culture of empowerment, inclusion and belonging.  
Adjustments will be provided in all parts of our hiring process. Applicants need to make their needs known in advance by submitting a request via email. For more information about Ledcor's Inclusion and Diversity initiatives, please visit our I&D page.