Customer Retention Manager (Revenue) – hybrid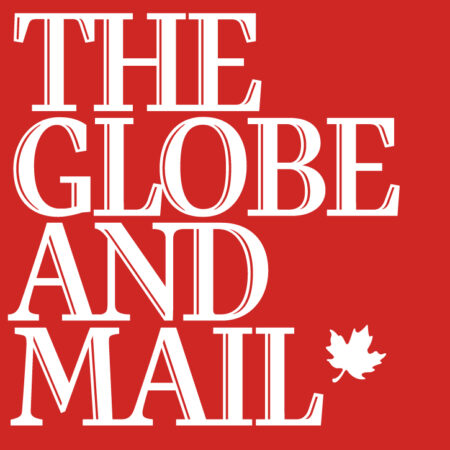 City : Toronto
Category : Permanent fulltime
Industry : Printing & Publishing
Employer : The Globe and Mail
COMPANY OVERVIEW:  

The Globe and Mail is a national icon and Canada's most recognized media brand.  

We're also an international award winner for data visualization, design, and creative storytelling. A digital innovator with a global client list for our in-house AI-powered optimization, prediction and automation platform. And a place where Canadians come for the best journalism in the country.  

We aim to reflect Canada in the stories we tell and in our workforce. The Globe is a proud partner of Pride At Work, Canadian Centre for Diversity and Inclusion, and a signatory of the BlackNorth Initiative. We understand our staff have lives outside of the office and offer flexible work arrangements and support programs. We also provide training and mentorships to staff to ensure you're able to grow and challenge yourself and your abilities.  

No matter what your role at The Globe, you'll be part of an organization dedicated to making a difference to Canada.
POSITION OVERVIEW:
Subscription revenue is a critical revenue stream at The Globe, and managing our subscriber lifecycle is vital to the success of our business. The Customer Retention Manager will champion our subscriber loyalty and retention strategy through data-driven insights. This experienced professional can blend art and science to increase engagement, reduce churn, maximize lifetime value and improve the customer experience. This role will work collaboratively to support the execution of subscriber engagement strategies to meet feature adoption, engagement, retention and subscriber growth targets. The ideal candidate has an equal passion for delighting customers and analyzing data to drive decisions to optimize the onboarding experience, engagement campaigns and save-stop program.

KEY RESPONSIBILITIES:
Improve retention and decrease churn by applying a deep understanding of key metrics and experience in executing successful programs.

Champion our subscriber communication strategy and provide recommendations that combine innovation and best practice to increase newsletter signups, adoption of online tools, usage of online features, and overall website and app visits.

Create a robust A/B and multivariate testing roadmap using a test & learn methodology to make data-informed decisions and identify scalable programs.

Track and analyze KPI trends, specifically related to churn, feature adoption and engagement, and return visits.

Provide regular reports on the overall performance of KPIs and collaborate with data analytics to provide comprehensive reporting.

Lead analysis on the subscriber lifecycle to understand customer behaviour, identify actionable insights for high engaged to dormant cohorts, enhance segmentation and influence communication design by channel and platform.

Partner with creative and product teams to design optimal messaging and visuals by segment, channel and platform to create an optimal customer experience.

Drive expertise in customer engagement and adoption metrics through data-driven insights.

Provide insights to senior management, including relevant marketing trends, best practices, industry/competitive activity to plan new initiatives and accurately budget activities.
QUALIFICATIONS:
University degree preferred (Business, Marketing).

Five (5) years of 

direct-to-consumer lifecycle management, experience with subscription and retention an asset.

A 

deep understanding of customer segmentation and effective retention strategies

Experience performing A/B split & multivariate testing, including setup and using testing/CRM tools

Familiar with testing and statistical concepts (e.g. statistical significance, regression analysis, etc.)

Familiar with HTML & scripting languages, hands-on experience an asset

Knowledge and comfort with analytics tools (Tableau and/or Metabase preferred)

Advanced knowledge of MS office suite including 

Excel and PowerPoint

Strong project and time management
WHY CHOOSE THE GLOBE:
 
The Globe's mission is to deliver essential content – news, information, analysis and insights – for aspiring individuals and strong communities.  The Globe is committed to providing a respectful and inclusive workplace that upholds our values of integrity, collaboration, innovation and accountability. 
 
As Canada's most respected media brand The Globe is dedicated to making a difference to Canada and you can make a difference by working with us.
WE OFFER:
Competitive compensation to ensure we hire, retain and reward team members

Hybrid work environment that promotes work-life balance

Generous vacation and flexible work arrangements

Parental leave top-up

Competitive health and dental benefits

Defined benefit pension plan

Home office reimbursement program

Annual wellness subsidy

On-site chiropractor and registered massage therapist

Employee and family assistance program

Free digital subscription to globeandmail.com and 40% off other Globe products

Education assistance for external training courses



SUPPORTING YOUR GROWTH:
We are committed to creating equitable opportunities for all employees, to enable everyone to reach their full potential. This commitment is embedded in our strategic plan and core values.

There are lateral and upward advancement opportunities for rewarding and developing careers.

We believe in mentorship and collaborative peer-to-peer learning and have both formal and informal programs in place to encourage knowledge-sharing.

We support continuing education and provide both internal and external opportunities for training and development.
VACCINATION POLICY:  

All offers of employment with The Globe and Mail are conditional upon the candidate being Fully Vaccinated. To be Fully Vaccinated is defined as someone who has received the full series of a vaccine or a combination of vaccines accepted by the Government of Canada (currently Pfizer, Moderna, AstraZeneca, Janssen) and has received the last dose at least 14 days prior to their start date. To prove they are Fully Vaccinated, all new hires will be required to provide evidence by emailing a copy of their vaccine dose administration receipt(s) to Human Resources prior to their start date. Those seeking exemption based on one or more of the protected grounds in the Human Rights Code will need to provide their request for accommodation to Human Resources for approval.  If the accommodation request is not approved and the candidate is not Fully Vaccinated, any offer of employment will be revoked.     


THE GLOBE AND MAIL IS DEDICATED TO DIVERSITY AND INCLUSION IN THE WORKPLACE 
The Globe and Mail is committed to fostering an inclusive, accessible work environment, where all employees feel valued, respected and supported. We believe this strengthens our business and our journalism. We welcome and encourage applications from individuals from all groups, regardless of race, ethnicity, culture, gender, sexual orientation, religion, socio-economic status, age, and physical ability. As required by the Federal Contractors Program, The Globe also tracks the proportion of staff in the four Employment Equity categories (Women, Aboriginal Peoples, Persons with Disabilities, and Members of Visible Minorities) to ensure we are reflecting the areas in which we work.          
The Globe and Mail offers accommodation for applicants with disabilities as part of its recruitment process. If you are contacted to arrange for an interview, please advise us if you require an accommodation.