Customer Relationship Management (CRM) Specialist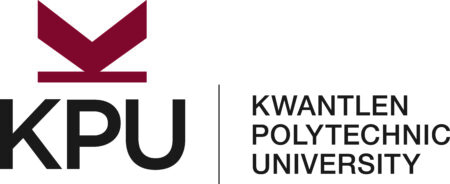 City : Surrey, BC
Category : 6200-Marketing Services
Industry : Education
Employer : Kwantlen Polytechnic University - KPU
Kwantlen Polytechnic University
KPU offers all learners opportunities to achieve success in a diverse range of programs that blend theory and practice, critical understanding, and social and ethical awareness necessary for good citizenship and rewarding careers.  KPU strives to implement initiatives that will attract, support, engage, and retain KPU's people and create an environment where all employees see themselves as contributing to student learning.
JOB OVERVIEW: Customer Relationship Management (CRM) Specialist
The Customer Relationship Management (CRM) Specialist will be Kwantlen Polytechnic University's CRM subject matter expert, playing a key role in supporting KPU's use of this technology to achieve business goals and objectives. The CRM Specialist will work closely with KPU Marketing and Communications, International, Future Students, the Office of the Registrar, IT Services, and KPU's Major Events Team in developing, planning, implementing and evaluating CRM system requirements and accompanying business processes. Through the development and implementation of comprehensive strategic marketing, recruitment and retention campaigns, the CRM Specialist will assist in furthering the enrolment objectives of KPU. 
The incumbent is a process-driven problem solver who utilizes their analytical and technical skills in the field of CRM systems and project management. They will work with a strong group of functional specialists, providing CRM support to cross-functional teams comprised of partners from across the University. Experienced in marketing communications, this role will work alongside multiple departments and faculties to create e-mail automation workflows to effectively communicate to prospective students and nurture them through KPU's marketing (recruitment) funnel.
The CRM Specialist will also be responsible for managing, analyzing, and interpreting data to provide insight and support for strategic decisions, making best-practice recommendations to all teams using the CRM solution.  This incumbent will collaborate with various departments to gather and document new and existing technical and functional business requirements while providing recommendations for solutions. The CRM Specialist should be skilled in marketing and related advertising strategy and have a strong strategic ability to integrate e-mail communications with traditional and digital marketing campaigns. They will have a strong understanding of the CRM software and be able to run complicated data sets.  This position will work collaboratively with various departments to inform KPU's overall marketing, recruitment and lead capture strategies, using a data informed approach in communications.
EDUCATION AND EXPERIENCE
•    A Bachelor's Degree in Business, Marketing, Technology or another related field.
•    Minimum of 2 years' experience in a CRM and/or an analytical role. 
•    Two years' Experience in a Business Analyst role in marketing B2C, marketing agency, web marketing, data-base management, CRM administrator, or other marketing/data strategy positions will be considered. 
•    Microsoft Dynamics 365 Certification
•    Or an equivalent combination of education and experience.
QUALIFICATIONS
•    Strong relationship building skills and the ability to work collaboratively with a variety of stakeholders.
•    Strong ability to problem-solve, work independently and prioritize tasks.
•    Proven success with project management - leading a team and managing a CRM project, including strategy, planning for enhancements, prioritization and following strict governance.
•    Strong marketing background with branding experience – working with marketing teams to protect and build and organizations brand through CRM marketing strategy.
•    Proven experience researching, developing, implementing and evaluating the customer journey, leading data driven campaigns, and directing marketing and recruitment strategies that target prospective students and their influencers.
•    Strong communication skills, and able to develop, present new ideas, conceptualize new approaches and solutions to clients.
•    Proven experience and success in developing and managing email marketing and recruitment campaigns, web analytics, and sales automation systems, working with multiple departments through a CRM system.
•    Strong working experience (at least one year) establishing workflows and standards in Microsoft Dynamics 365 / Power Automate / Click Dimensions or other similar CRM systems. 
•    Certifications in Dynamics 365
•    Certifications in Microsoft Power Apps are preferred.
•    Experience in business process analysis, and developing LEAN business process methodologies to improve usage of the CRM. LEAN certification an asset.
•    Intercampus travel is required, possession of a valid driver's license and access to a vehicle is preferred.
•    Strong external writing capabilities and marketing communication skills.
•    Website management experience preferred (CMS such as Drupal or Wordpress)
•    Proven experience with Digital Advertising platforms
•    Strong ability to visualize data and dashboard KPIS for performance review
•    Ability to communicate insights, opportunities and recommendations effectively based on interpretation of data through dashboards and analytics
•    Recent example of a CRM strategy, marketing plan, customer journey and analytics showcasing the breadth of experience.
 click here for a more detailed job description
Does this role sound like it was made for you, yet you don't check every box?
We at KPU understand that experiences and qualifications may look differently for everyone and, if this job description is of interest to you, we encourage you to apply.
Note to Applicants:
Kwantlen Polytechnic University welcomes and encourages applications from equity deserving groups and diverse experiences including, but not limited to, Indigenous people, racialized people, people with disabilities, and members of the 2S/LGBTQIA+ community.
If there are any barriers that you are experiencing or an accommodation that we can provide to support you through the application process, please reach out to us at humanresources@kpu.ca.
All qualified candidates are encouraged to apply; however, Canadians and permanent residents will be given priority.
We thank all applicants for their interest in employment with KPU. Only those selected for an interview will be contacted. 
Kwantlen Polytechnic University is committed to protecting the safety and welfare of employees, students, and the general public, and upholding the reputation and integrity of the University. For this reason, final applicants will be asked to undergo a background check.