Customer Insights Manager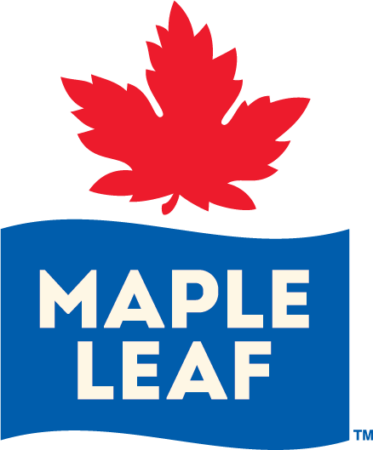 City : Mississauga - Financial Dr.
Category : Other
Industry : Food/Packaging
Employer : Maple Leaf Foods
 The Opportunity:
The Customer Insights Manager is responsible for working with the Walmart and Metro customer business teams to bring CAP (Customer Alignment Plans) and Marketing priorities to fruition, while proactively bringing fact based, market relevant solutions and insights to both the CBT and the customer to drive strategic category solutions.
The key relationship accountabilities are to:
Walmart and Metro Customer Business Teams (CBTs) as part of the CBT Management Team, and working with the CBDM's, Director and VP/GM to manage priorities.
Client Merchandising team, with a key focus to build strategic plans and priorities (a defined work plan).
The Customer Insights team, sharing best practices and category insights from CIM to CIM and within the Vendor Advisor team.
Any MLF team member interested in being considered for this role are encouraged to apply online by September 01, 2023. Applications received beyond that date are not guaranteed consideration.
Snapshot of a Day-in-the-Life:
Retailer driven category reviews, (with alignment from the client merchandising team to what categories will be reviewed) that integrate POS, syndicated market and consumer data, resulting in the establishment of strategies for assortment, pricing, promotion & shelving that reflect the retailer's and Maple Leaf's strategies.
Manage the tracking, communication and follow-up with the CBT of strategic business goals including, Joint Business Planning targets, Renovation Scorecards and innovation.
Analyzing shopper and consumer data to evaluate the performance of Maple Leaf brands within a category, understanding what elements of the marketing mix (pricing, promotion, assortment, shelving, competition) are driving results, with a perspective provided as to what is working well in the market and represents opportunities for the CBT.
Creating fact based, comprehensive and compelling stories that provide solutions for opportunities uncovered by their own periodic reviews, or reviews led by Finance or Customer Business Teams.
As a broader member of the Customer Business Team, this individual will be engaged in building relationships with key customer contacts, where they will be viewed as a category expert.
Internal best practice sharing from CIM to CIM and within the Vendor Advisor team.
Monthly, quarterly, and annual analysis of customer specific data to identify performance opportunities, and to recommend solutions to close gaps.
Prepare a work plan with identified strategic projects that is built with the customer.
Build category plans for priority categories aligned with the retailer's strategy and Maple Leaf's brand strategy, identifying category role, optimal assortment, shelving, pricing and promotion.
Prepare selling presentations that advance our brand performance with retailers, highlighting opportunities and specific recommendations.
Deliver category insights that explain current performance or the impact of tactics implemented to deliver targets.
Ongoing evaluation of the category within the retailer that identifies opportunities for our brands.
Work collaboratively with Customer Business Team, marketing, customer insights / category development, and shopper marketing to create solutions to solve business issues or realize opportunities.
Share best practices across BU's and team.
What You'll Bring:
Category Management / Vendor Advisor experience with a retailer
Trade Marketing experience to align customer strategy to future company innovation
Selling story creation and selling across categories / retailers
Shopper Research implementation with Agencies to gain retail advantage
Project management with internal and external resources at multiple levels
Strong Shelving understanding via Vendor Advisor or Category management background
Analytical Skills and selling with POS, Shipment, Markettrack, Panel and Qualitative data
Shopper Research Methodology understanding
Excellent leadership, collaboration, and communication skills
What We Offer at Maple Leaf Foods:
Being part of a high-performance, people-focused company that has an inspiring and unique vision to become the most sustainable protein company on earth, and a deep commitment to sustainable protein across North America.
An inclusive company culture and a work environment that keeps our people safe, rewards excellence, and empowers everyone to learn and contribute their best.
A hybrid work model that embraces remote work for eligible roles, helping team members achieve work-life balance—combining the best of both spending time working remotely, benefitting from focus time, and purposeful collaboration in the office setting. 
Competitive Health and Wellness benefits that offer flexibility to meet your individual or family needs, including programs focused on improving mental health and wellbeing. These benefits start on your first day of employment.
Defined Contribution Pension Plan with company matching that starts on your first day of employment.
Learning and development opportunities, including workshops, 'speaker series' events, and resources that allow you to develop your skills and progress your career.
Comprehensive tuition reimbursement program that supports continuous learning and development of our team members through investment in eligible degrees, diplomas, professional certification, or trades programs.
Supporting our deep commitment to community impact, we offer up to two paid days annually to volunteer at a cause of your choice.
About Us:
We're a carbon neutral food company on a purposeful journey to Raise the Good in Food through better nutrition, safer food and workplaces, more humane animal care, and environmental sustainability efforts that protect our planet. We care about our communities and commit to reducing food insecurity in Canada. Join us on the journey. Let's build a better future, together.
We're passionate about food. For more than 100 years, we've made delicious, healthy protein that Canadians love under iconic national and regional brands, like Maple Leaf®, Schneiders®, and Greenfield Natural Meat Co.® We're on a journey to become the most sustainable protein company – not just in Canada – but on earth.
We are carbon neutral.
We are one of the only food companies in Canada to set science-based targets.
We aim to reduce our environmental footprint by 50% by 2025.
We're a global food company with more than 13,500 team members. We operate sites in 20+ locations across Canada. We also have locations in the U.S. and Mexico, and do business in Asia.
A diverse and inclusive work environment
Championing diversity and inclusion is a critical component to advancing our collective purpose and vision and living the Maple Leaf Leadership Values. We believe in building, investing in, recognizing, and rewarding remarkable people who value an inclusive workplace, embrace all forms of diversity, and commit to including every voice in our collaborative environment. We're so much stronger when we know we're accepted and valued for who we are and what we each bring to the workplace.
We embrace a strong, values-based culture
Our eight Leadership Values are our north star. They guide the decisions we make for all our stakeholders: our consumers, our customers, our people, our communities, our shareholders, and the environment.
Doing What's Right
Shared Value
High Performance
Diverse and Inclusive Teams
Disciplined Decision Making
Our Accountability
Intense Curiosity
Transparency and Humility
We thank all applicants for their interest in exploring employment opportunities with Maple Leaf Foods; however, only those selected for an interview will be contacted. Applicants may be subject to a background check and must meet the security criteria designated for the position.

Championing diversity and inclusion is a critical component to advancing our collective purpose and vision, living the Maple Leaf Leadership Values, and delivering winning results. Accommodation is available upon request for applicants with disabilities in the recruitment and assessment process and when hired; please contact our Talent Attraction Team at accommodations@mapleleaf.com.

Disclaimer:  Please note that salaries posted on sites other than the MLF Careers Page are not a reflection of Maple Leaf Foods and are an estimated salary range provided by that particular job board.  Maple Leaf Foods offers competitive wages and an attractive total rewards package, which will be discussed during an interview with our Talent Team.
#LI-Hybrid