Creative Producer, Editor Noovo, Creative Services, Bell Media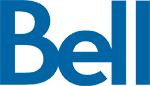 City : Montreal, Quebec
Category : Media
Industry : Telecommunications
Employer : Bell
Req Id: 376209 
At Bell, we do more than build world-class networks, develop innovative services and create original multiplatform media content - we advance how Canadians connect with each other and the world.
If you're ready to bring game-changing ideas to life and join a community that values professional growth and employee wellness, we want you on the Bell team. 
 
The Bell Media team creates and delivers the best Canadian and international content across our digital media, television, radio, and out-of-home advertising platforms. We're looking for innovative team players ready to take some of the most well-known entertainment brands in the country to the next level.
Position: Creative Producer, Editor NOOVO, Creative Services, Bell Media
Direct Supervisor: Directing and Editing Manager, Creative Services, Bell Media
Job Status: Regular - Full Time
Location: 1755 Rene-Levesque Est. Montréal, QC
Mission:
Bell Media Agency Quebec is made up of experts from various fields who are dedicated to promoting our company's rich portfolio of brands across all points of contact. The Agency's Brand Marketing Management team is a group of passionate professionals with the skills required to manage all of Bell Media's brands within a constantly evolving environment. The Agency's Creative Services team is an integrated creative and production team whose mandate includes graphic design, copywriting, directing, creative/art direction, and sound/video editing. All work closely together with other departments in order to achieve Bell Media's business objectives.
As part of the Agency's Creative Services team, the Producer/Editor will work closely with other key personnel (Creative Director, Artistic Directors, Copywriters, Graphics, Operations Managers, Production and Post-Production) as well as the Agency's Brand Marketing Management team to ensure flawless delivery of Bell Media-related projects in terms of both quality and quantity.
The Producer/Editor is responsible for writing, directing and editing promo concepts in close collaboration with Art Directors, Copywriters and other key personnel from the Creative team. He or she will ensure the delivery of high-quality content to be broadcast on various media distribution platforms in alignment with the objectives and communications strategy specified by the Marketing team
The Producer/Editor must work in accordance with the standards recognized and established by the company, the department's objectives and Bell Media's mission and values.
Nature and Scope of Position:
As part of the Agency's Creative Services, the Producer/Editor shall:

Play an active role in the idea development process for key properties along with the rest of the Creative and Marketing teams, especially the Copywriter, Artistic Directors and other members, as needed

Plan production (development, writing, direction, editing) of promos and other assigned projects until they are aired or posted online

Handle logistics with all other parties involved, in addition to communicating with the Production team to plan shoots if required

Handle editing of projects independently using an Avid Mediacomposer ans After Effects platform, and manage post-production until delivery, in collaboration with the various parties and specialists involved

Could be asked to work on occasional special projects (e.g., themed events, promos, contests, web production, radio spot production, introduction of a new visual look)

Able to direct voice actors, research musical audio material/sound effects, and handle sound editing. May be asked to direct radio promos

Perform any other related tasks
Knowledge and Skills:
Bachelor's degree or CEGEP diploma in a related field or any other specialized training relevant to the job (video effects, TV or film production, etc.)

Experience in conducting on-air promotions and advertising

Ability to develop original concepts, scripts and ideas

Practical knowledge of Avid and After Effects editing

Camera skills to shoot light videos is a major asset

Experience in directing on-screen and voice-over talent

Keen visual sense and experience working with Designers

Proven organizational skills

Capacity to perform creative work quickly and meet tight deadlines

Excellent ability to work under pressure or stressful situations, managing multiple requests without missing a beat

Demonstrated capacity to adapt to change
#EmployeeReferralProgram
Adequate knowledge of French is required for positions in Quebec. 
Additional Information:
Position Type: Union 
Job Status: Regular - Full Time 
Job Location: Canada : Quebec : Montreal 
Flexible work profile: Mobile
Application Deadline: 08/19/2022 
Please apply directly online to be considered for this role.  Applications through email will not be accepted.
At Bell, we don't just accept difference - we celebrate it. We're committed to fostering an inclusive, equitable, and accessible workplace where every team member feels valued, respected, and supported, and has the opportunity to reach their full potential. We welcome and encourage applications from people with disabilities.
Accommodations are available on request for candidates taking part in all aspects of the selection process. For a confidential inquiry, simply email your recruiter directly or recruitment@bell.ca to make arrangements. If you have questions regarding accessible employment at Bell please email our Diversity & Inclusion Team at inclusion@bell.ca.
Created: Canada, QC, Montreal
Bell, one of Canada's Top 100 Employers.