Country Enablement Lead, KDN Advisory( 24 month contract/ 24 month secondment)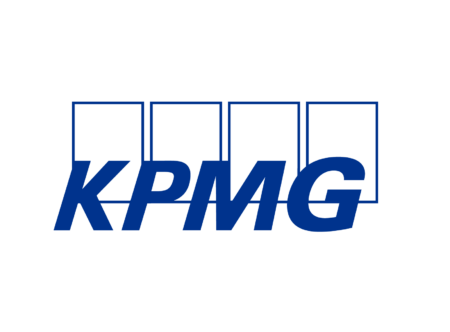 City : Toronto
Category : Advisory
Industry : Finance
Employer : KPMG
Overview
At KPMG, you'll join a team of diverse and dedicated problem solvers, connected by a common cause: turning insight into opportunity for clients and communities around the world.
KPMG Delivery Networks
The various KDN's (Tax & Legal, Audit and Advisory) all work closely with their associated KPMG leaders to translate business requirements into a clear global delivery strategy for delivery centres that supports the needs of global KPMG solutions. It also creates and operates an interoperable, seamlessly integrated network of Global Delivery Centres to enable globally consistent delivery.
As global transitions sometimes result in KPMG lifting out clients' shared service centre operations in various locations across the globe, the KDN needs to integrate these sites into its operations and determine and execute an integration and delivery model strategy to either keep and transform / grow a given location or over time eliminate and transition the work into an already existing KDN delivery centre.
The Opportunity
The Country Enablement Lead is a Subject Matter Expert (SME) for driving KDN adoption, executive stakeholder management and work with partners to drive KDN delivered solutions, tools and processes. Leads Powered Program activities both locally and regionally.
What you will do
Stakeholder Management
Accountable to drive increase in KDN adoption (YoY) in all countries being managed

Pro-actively advertise KDN for Advisory capabilities and services to the (regional) network of member firms

Collaborates with country KDN Champions to expand the adoption of KDN services, including new services

Build strong relationships with partners at various levels of the organization, understanding their needs and translating those needs into partnership enablement plans.

Manage all key executive stakeholder relationships for the region/country

Work with internal stakeholders cross-functionally to flawlessly execute partnership business objectives.
Strategic delivery:
Create strategic business plan at country level leaders to aligning to pipeline and booking and KDN adoption across all solution and platforms

Drive reporting to internal and external stakeholders on key enablement metrics while developing and applying insights to continually improve the business.

Responsible for country-level GPS Solution activation and deployment activities
Sales Process Delivery
Drive pre-sales activities and deals in the region/country.

Accountable for critical deals, win-rates and KDN growth.

Conduct monthly and quarterly review with executive stakeholders
Operational Delivery
Be point person to address and resolve operational issues like contracting, invoicing and AR

Gathering valuable intelligence from various stakeholders, customers and local markets related to KDN-sponsored solutions

Coordinates Powered Demo with Solutioning team

Act as a Powered program champion in the Region
What you bring to the role
Bachelor's degree in Information Technology or related experience

Proficiency in KPMG Source applications(Confluence, JIRA, Clarizen) or KPMG products and solutions would be an asset

Ability to communicate and influence senior-level stakeholders within the firm to support the mission of KDN

Experience in running end to end large deal sales and pre-sales cycle

Experience and previous involvement in software product development lifecycle and project-level implementation lifecycle

Great organizational and coordination skills along with multi-tasking capabilities to get all things done

Exemplary written and oral communication skills

Advanced proficiency in project controls and reporting.

Strong experience leading cloud-based software implementations/managed services engagements

Previous experience working with large scale, mixed‐use projects desirable

Experience with one or more of the following applicaitons: Coupa; iValua, Microsoft, Oracle, SAP, ServieNow,Workday, CyberTechnologies
Keys to your success
KPMG individuals Deliver Impact | Seek Growth | Inspire Trust and understand that a diverse workforce enables us to deepen relationships and strengthen our business.
Providing you with the support you need to be at your best
For more information about KPMG in Canada's Benefits and well-being, click here.
Our Values, The KPMG Way
Integrity, we do what is right | Excellence, we never stop learning and improving | Courage, we think and act boldly | Together, we respect each other and draw strength from our differences | For Better, we do what matters
KPMG in Canada is a proud equal opportunities employer and we are committed to creating a respectful, inclusive and barrier-free workplace that allows all of our people to reach their full potential. A diverse workforce is key to our success and we believe in bringing your whole self to work. We welcome all qualified candidates to apply and hope you will choose KPMG in Canada as your employer of choice. For more information about Inclusion, Diversity & Equity in Recruitment, please click here.
If you have a question about accessible employment at KPMG, or to begin a confidential conversation about your individual accessibility or accommodation needs through the recruitment process, we encourage you to visit our accessibility page.