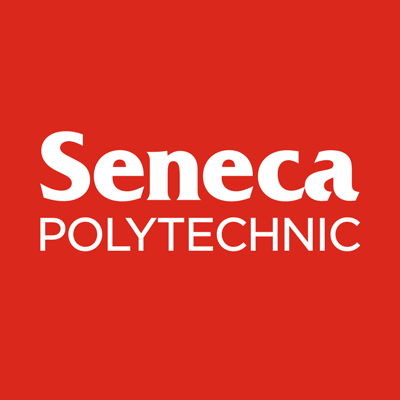 City : Toronto
Category : Talent Recruitment
Industry : Education
Employer : Seneca
Position Summary:
The Accessibility Counsellor (AC) reports to the Senior Manager, Accessible Learning Services. The AC will assist students with disabilities who require accessibility related academic accommodations and support and will provide these services in individual and/or group counselling sessions. The incumbent is part of a multi-disciplinary inter-professional team that supports students to function effectively as learners by helping them address academic and accessibility challenges impacting their ability to cope with the demands within a post-secondary environment. The successful candidate must be familiar with issues of disability, accommodations, and pertinent legislation such as the Accessibility for Ontarians with Disabilities Act and Ontario Human Rights Code. 
This position's home campus may be Markham, Seneca@York or King Campus. However, inter-campus travel is required.
Responsibilities:
Student Support
Supporting students in identifying and providing required academic accommodations and supports related to the functional impacts of their disability; working with students to understand and update accommodation plans as necessary.

Gathering, reviewing, and assessing documentation to determine the functional impacts of a student's disability.

Working with students through short-term goal specific accessibility counselling as they relate to accommodations and participation at the college on topics including but not limited to self-advocacy, concept and discovery.

Providing referrals to Personal Counselling Services as well as other college and available community supports/resources.
Administration
Accurately maintaining student files in an online clinical database and record keeping system.

Maintaining the required standards of confidentiality and privacy.
Collaboration
Working in collaboration with other campus resources to effectively support the accessibility needs of students.

Liaising and consulting with faculties, advisors, coordinators, and other college staff on issues related, accommodations, and disabilities.

Corresponding and consulting with students, departmental staff and others on various issues related to disabilities within a post-secondary context in implementing supports or services.
Other
Attending staff and supervisory meetings.

Ensuring supervisor is informed and updated on urgent/critical issues in a responsive and timely manner.

Participating on committees and work groups as required.

Representing Accessible Learning Services when requested at community and/or educational events.
Qualifications:
Education
A completed Master's Degree in Social Work, Counselling, or Clinical Psychology from a recognized post-secondary institution.  If education is in another discipline, state how the field of study is related.

Current member in good standing with a Regulated Health Profession is an asset.
Experience
Minimum three (3) years' experience counselling or accessibility advising, within a post-secondary, community/hospital mental health environment or equivalent, utilizing a short-term, solution focused approach.

Minimum one (1) year of experience working with students with disabilities in a post-secondary environment or equivalent, demonstrating familiarity of academic accommodations.

Experience in understanding the documentation frequently submitted to post-secondary accessibility and counselling offices such as psycho-educational reports, medical reports Functional Limitation Assessment Forms (FLAF), and Individual Education Plans (IEP). 

Experience working with diverse groups of individuals who experience disability-related needs.

Experience using health records management systems.

Must possess a valid driver's license and have access to a reliable vehicle.
Skills
Understanding of the impact of disabilities in a post-secondary environment, as well as knowledge of the Ontario Human Rights Code.

Demonstrated understanding of accessibility and disability-related issues with post-secondary student population and required academic supports.

Excellent communication, teamwork, problem solving, organizational and caseload management skills.

Effective skills in the area of conflict resolution and mediation especially with respect to the rights of students with disabilities and the implementation of relevant academic accommodations.

Strong computer skills and knowledge of specialized educational software/assistive technology and Universal Design for Learning principles.