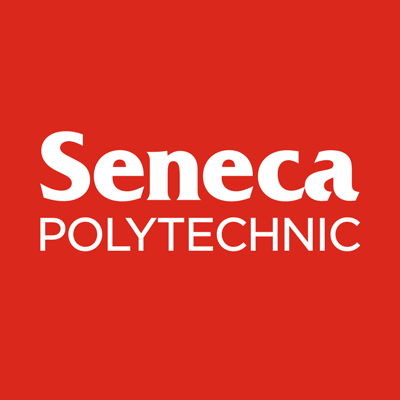 City : Toronto
Category : Talent Recruitment
Industry : Education
Employer : Seneca
Position Summary:
The Counsellor, Gender Based Violence reports to the Director, Counselling and Accessibility Services to provide immediate and on-going support and advocacy to survivors of sexual assault, harassment and/or violence as defined under Bill 132.  The scope of this functional role involves consultation and support to key stakeholders in the College system including Security, Student Conduct, School/Academic areas consistent with the legislation including relevant policy and procedures.  The Counsellor will assist administration, faculty and staff, in a consultative role, in identifying and addressing appropriate academic accommodations for student survivors of sexual assault, sexual violence and/or harassment issues.
This position home campus will be Newnham. However, inter-campus travel is required.
Responsibilities:
Student Support
In consultation with the Senior Manager of Counselling Services, designs, maintains and facilitates a student support group.

Provides crisis intervention, safety planning, and assistance with referrals to community and college supports.

Provides campus-related advocacy and accompaniments for students where appropriate.

Corresponds and consults with students, counselors and others on various issues related to disability and counselling within a post-secondary context in implementing supports or services.

Ensures the Director is informed and updated on critical supports or interventions in a responsive and timely manner.

Accurately maintains student files in an online clinical database and record keeping system.
Department and Community Support
Assists the Sexual Assault and Bystander Training working committees with community engagement, promotions, and marketing to enhance awareness, education and support services.

Works in collaboration with other campus resources to effectively support survivors' needs.

Supports a campus coordinated response to sexual assault and takes part in case consultation meetings.

Attends staff meetings and supervisory meetings whilst upholding the standards of confidentiality and respect.

Represents Director as a delegate when requested in the greater community events.
Qualifications:
Education
A completed and recognized Master's Degree in Social Work, Counselling, Adult Education or Rehabilitation. If in another discipline, state how the field of study is related.

Must be a current member, in good standing within a Regulated Health Professional College. 
Experience
Minimum of five (5) years' experience working with students with disabilities in a post-secondary environment with a familiarity of academic accommodations.

Minimum of three (3) years' experience working in the area of sexual violence.
Skills
Demonstrated ability to deliver training and workshops to staff and students in the areas of sexual violence, sexual assault and sexual harassment.

Thorough working knowledge of the resources and supports available to victims of sexual violence in the Greater Toronto area.

Demonstrated ability to understand documentation frequently submitted to post-secondary disability and counselling offices such as psycho-educational report, medical reports and individual education plans (IEP).

Excellent communication and human relation skills are essential to interact effectively with the College's multicultural/racial backgrounds and diverse abilities within the student and staff population, as is an understanding of and commitment to equity in education.

Excellent computer skills and knowledge of specialized educational software to support students with unique learning needs.

Familiarity with brief therapy or solution focused training and learning strategies is essential.

Ability to be innovative and possesses a team orientated approach.

Familiarity with issues of disability as well as being knowledgeable in the Ontario Human Rights Code.

Demonstrated ability in crisis intervention, including abuse, grief and suicide counselling is considered to be essential skills.

A valid Ontario driver's license and access to a reliable vehicle are required for travel between campuses.  
Note:  A skills assessment test may be administered during the recruitment process.