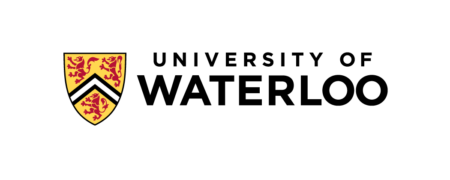 City : Waterloo, ON
Category : Temporary
Industry : Education
Employer : University of Waterloo
Overview:
Term:1 year.
The Counsellor is accountable to a Manager, Counselling Services for the provision of front line clinical mental health programs and services using anti-racist, anti-oppressive, trauma-informed and affirming therapeutic approaches. Ultimately, this position underpins the Counselling mission which focuses on supporting and promoting academic success, student and campus mental health, psychological wellness, and safety within members of a diverse and global university community. The mental health, psychological wellness and safety of students are fundamental to themandate of the university since they are a foundation for personal and academic success.
Responsibilities:
Clinical Services - for supporting mental health and wellness, as well as personal academic and personal success to clients (i.e., primarily students)
Clinical assessments: initial/intake assessments; risk of harm assessments
Treatment planning
Individual and group counselling/psychotherapy
Responding to clients in crisis, providing same day service as needed
Providing support coordination
Clinical case note and report writing
Termination planning and referral
Working from a short-term brief therapy model along with a behavioural health perspective,the expectation is that most clients can be assisted within a limited number of meetings
Advocacy - the Counsellor is an advocate for and supports students' academic success andpersonal learning
Collaborate and consult with key campus support services (e.g., AccessAbility Services,Student Success Office, etc.) related to students' personal and academic needs
Collaborate and consult with faculty, including individual faculty members, the AssociateDeans' offices, and academic support areas in the interest of students' academic success,retention and graduation
Design, facilitate and evaluate seminars sessions on various topics (e.g., coping skills, etc.)
Design, facilitate and evaluate training to student leaders and other key stakeholdersacross campus on various topics, including suicide prevention
The partnership for the mental health, health and wellness, well-being and safety of thecampus community includes active collaboration and teaming with a focus on client issues of shared concern
Clinical Practice - the Counsellor is committed to best clinical practice and best practice in mental health
The Counsellor has a thorough and expert understanding of developmental issues of late adolescence (e.g., relationships, mental health, disordered eating, transition, sexuality,etc.)
Remains current with pertinent ethical requirements, research and considerations relevant tothe fields of counselling/psychotherapy, mental health assessment and crisis management
Maintains a high level of knowledge and awareness of changes and developments in the fieldsof higher education and counselling, and their implications for the organization and delivery of counselling and clinical services within the institution
Represents the interest of the department at conferences, workshops, etc.
Other
As part of a multi-disciplinary team member, the Counsellor attends interdisciplinary team meetings, department meetings, Campus Wellness meetings, and other meetings asrequested or directed by their Manager in Counselling Services
Under the direction of their Manager, the Counsellor may provide supervision of graduatestudents who are participating in clinical residency, internship or practicum placements
Qualifications:
A graduate degree (masters or doctorate) in the counselling professions (e.g.psychology, social work, etc.)
Theoretical and practical training in individual and group counselling
Registered with a College under the Ontario' Regulated Health Professions Act (1991)
Proven record of achievement in clinical counselling. Scope of practice must includeclinical work with adolescent and young adult population
Experience in university or college setting is beneficial and strongly preferred
Demonstrated skill and effectiveness in the application of a broad spectrum of psychological interventions/therapies especially Cognitive Behaviour Therapy, Dialectical Behaviour Therapyand expertise in behavioural health
Excellent interpersonal, communication (oral and written) and organizational skills
Demonstrated initiative and strong skills in problem solving and decision making
Proven ability to work effectively with a multi-disciplinary team
Maintain a clear Police Vulnerable Sector Check
At times, hours of operation include from 8:00 a.m. to 8:00 p.m. Position requires flexibility to occasionally shift working hours to include evenings
Equity Statement:
The University of Waterloo is committed to implementing the Calls to Action framed by the Truth and Reconciliation Commission. We acknowledge that we live and work on the traditional territory of the Neutral, Anishinaabeg and Haudenosaunee peoples. The University of Waterloo is situated on the Haldimand Tract, the land granted to the Six Nations that includes six miles on each side of the Grand River.
The University values the diverse and intersectional identities of its students, faculty, and staff. The University regards equity and diversity as an integral part of academic excellence and is committed to accessibility for all employees. The University of Waterloo seeks applicants who embrace our values of equity, anti-racism and inclusion.  As such, we encourage applications from candidates who have been historically disadvantaged and marginalized, including applicants who identify as First Nations, Métis and/or Inuk (Inuit), Black, racialized, a person with a disability, women and/or 2SLGBTQ+.
All qualified candidates are encouraged to apply; however, Canadians and permanent residents will be given priority.
The University of Waterloo is committed to accessibility for persons with disabilities. If you have any application, interview, or workplace accommodation requests, please contact Human Resources at hrhelp@uwaterloo.ca  or 519-888-4567, ext. 45935.