Counsel – Pensions and Insurance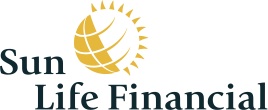 City : Waterloo
Category : Full-time
Industry : Finance
Employer : Sun Life Financial
Vous êtes unique, comme le sont votre parcours, votre expérience et votre façon de voir les choses. Ici, on vous encourage et on vous motive à donner le meilleur de vous-même, et on vous donne les moyens de le faire. Vous travaillerez avec des collègues dynamiques – experts dans leur domaine – qui sont impatients de partager leurs connaissances avec vous. Vous aurez des gestionnaires inspirants qui vous aideront à développer votre potentiel et à atteindre de nouveaux sommets. Chaque jour, vous aurez de nouvelles occasions de rendre la vie de nos Clients plus radieuse – ils sont au cœur de tout ce que nous faisons. Découvrez comment vous pouvez faire une différence dans la vie des gens, des familles, des collectivités – ici et partout dans le monde.
Description de poste:
This is a unique and exciting opportunity for a lawyer to join Sun Life's Group and Client Experience Office (CXO) legal team.  The successful candidate will join a dynamic and collaborative legal team primarily supporting our group retirement services, client experience office, and group insurance businesses. These businesses serve the needs of Canadians by providing retirement and savings plan asset administrative services, and life and health insurance benefits and administrative services.
This role is based in either our Waterloo or Toronto office and will report to the AVP & Managing Counsel. The successful candidate will have a strong business acumen and client focus. They will be resilient, adaptable, and highly motivated.  This is a great and unique opportunity to work with a collaborative team with a large variety of work.
What will you do?
Provide proactive, timely and effective legal support to management, client-facing, and administrative teams that serve our group plan sponsor clients and their plan members across Canada on a broad range of matters
Provide timely and strategic legal advice on group retirement services, pension de-risking, benefit administration, plan design, new product development, and marketing materials
Provide support and advice on digital and data influenced initiatives
Negotiate and draft a variety of contractual arrangements
Advise on new legislation and regulatory requirements in the financial services industry
What do you need to succeed?
The successful candidate will be:
A member in good standing with the Law Society of Ontario with ideally at least 2-4 years of private practice and/or in-house experience
Enthusiastic about leveraging data and technology to provide legal solutions to our business partners and inform business strategy
Interested in learning complex and nuanced areas of pensions and insurance laws and providing advice in a simple and practical manner
Proactive and a self-starter with an ability to take a risk-based approach to prioritize work
Able to engage and influence others
Able to collaborate, gain trust of business partners, and explain complex topics using simple language and clear language
Experienced in pensions and/or benefits and applicable industry and regulatory trends will be considered an asset
L'échelle du salaire de base est pour l'emplacement principal du poste affiché. Elle peut varier selon l'emplacement du candidat sélectionné et d'autres facteurs. En plus du salaire de base, les employés admissibles de la Financière Sun Life participent à différents programmes de rémunération incitative, dont le montant octroyé est discrétionnaire et dépend du rendement de l'employé et de la compagnie. Certains postes de vente participent à des programmes de rémunération incitative basés sur les résultats de vente individuels ou de groupe. 
Depuis toujours, la diversité et l'intégration sont au cœur des valeurs de la Financière Sun Life. Nous croyons qu'un effectif diversifié ayant des points de vue variés et des idées créatives est avantageux pour nos clients, pour les collectivités où nous exerçons nos activités, ainsi que pour nous tous, en tant que collègues. Nous accueillons avec enthousiasme les candidatures de personnes compétentes provenant de tous les horizons.
Les personnes handicapées ayant besoin de mesures d'adaptation pour présenter leur candidature et celles qui doivent consulter les offres d'emploi sur un support de substitution peuvent envoyer leur demande par courriel à l'adresse 'thebrightside@sunlife.com'.
À la Sun Life, nous voulons créer un environnement de travail flexible où nos employés sont outillés pour donner le meilleur d'eux-mêmes. Nous offrons plusieurs options de travail flexibles selon les exigences du poste et les besoins individuels. N'hésitez pas à en discuter pendant le processus de sélection.
Nous remercions tous les candidats de l'intérêt manifesté pour ce poste. Nous ne communiquerons qu'avec les personnes qui auront été retenues pour passer une entrevue.
Échelle salariale:
111,100/111 100 - 177,800/177 800
Catégorie d'emploi:
Affaires juridiques
Fin de l'affichage:
18/12/2022