Costco Division Customer Service Representative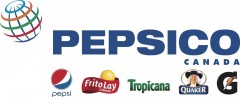 City :
Category : Supply Chain
Industry : Food and Beverage Industry
Employer : PepsiCo Canada
Overview
The Role:
The Customer Service Representative (CSR) is responsible for driving gold standard customer service for Costco Canada. They will own order processing, delivery schedules, customer communication outside of traditional sales team to customer channels, with a key metric of issue resolution both internal and external. Also a number of other activities while maintaining customer performance metrics through the use of standard processes and best practices. The CSR will be expected to partner with other stakeholders as well as with site and sales leadership in Canada to drive fill rates and sales targets.
The Company:
PepsiCo Canada is recognized as one of Canada's top 100 employers. PepsiCo products are enjoyed by consumers more than one billion times a day in more than 200 countries and territories around the world. Our product portfolio includes 22 world-famous, billion-dollar brands; from Gatorade to Quaker, Tropicana to Lay's and more. We make hundreds of enjoyable foods and beverages that are loved throughout the world. PepsiCo's effort to help build a more sustainable food system represents a key element of the company's broader vision of accelerated, sustainable growth known as Winning with Purpose. As part of this vision, PepsiCo is striving to be a better company by further integrating purpose into the core of its business and brands and doing even more for people and the planet. Our purpose efforts include fostering a diverse and inclusive work environment, supporting the communities where we live and work, and improving choices in our portfolio through reformulations and new products.
At PepsiCo Canada, we are focused on delighting our consumers by delivering high-quality products and exciting brand campaigns. Our people are critical to our success and by supporting their personal growth and development and providing them with the tools they need to succeed, PepsiCo Canada is a company you'll be proud to join!
Responsibilities
What you'll be working on:
Overall responsible for day-to-day PO account management, deliveries to fulfilment Costco Depots.

Daily releasing orders Costco orders with Support from MBS

Updating shared spreadsheets and files to include new customer orders and provide visibility to traffic teams

Coordinate with supply chain partners on inventory management at FLC sites and repack locations (WIP and finished goods)

Prepare delivery schedules & work with carriers on communication of pick ups/deliveries

Manage inbound volume from US co-manufacturers or through 3PLs (e.g. PopCorners)

Backfill other CSRs on vacations
Qualifications
Who's a good fit for the team:
1-3 years of sales/supply chain experience

Sales Operations/Plant/Warehouse experience preferred

Strong verbal and written communication skills to effectively interact with all levels of management

Ability to provide superior customer service with strong follow up skills

Working knowledge of order processing and order life-cycle

Demonstrated Capability of the SAP solution

Demonstrated ability to work in a results oriented, challenging environment

Ability to recognize and take action to improve delivery of work

Ability to work collaboratively and proactively with multi-functional teams

Be flexible, organized and able to manage competing priorities

Ability to perseverance through challenging situation and follow up and see things through
What you can expect from us:
Competitive compensation, benefits, pension, RRSP contribution and vacation time

A flexible working environment that promotes a healthy work-life balance

A dynamic and inclusive culture that promotes you to bring your whole-self to work

A supportive team that will encourage your professional growth and development

An opportunity to be meaningful and impactful within your work and projects

An opportunity to give back to the community with our Always on Volunteer 360 Program

An organization that aims to use their scale, reach and expertise to build a more sustainable world
#LI-CDNFoods
#PepsiCorporate