Coordinator, Transportation Support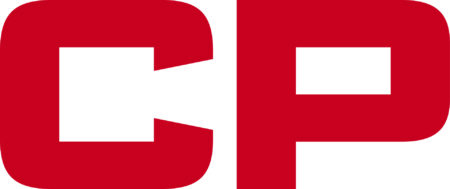 City : Calgary, AB, CA, T2C 4X9
Category : Other
Industry : Transportation
Employer : Canadian Pacific
Req ID: 100492

Department: Transportation Canada

Job Type: Full-Time

Position Type: Non-Union

Location: Calgary, Alberta

Country: Canada

% of Travel: 0-10%

# of Positions: 1

Job Grade: 5

Job Available to: Internal & External
Canadian Pacific is a transcontinental railway in Canada and the United States with direct links to major ports on the west and east coasts. CP provides North American customers a competitive rail service with access to key markets in every corner of the globe. CP is growing with its customers, offering a suite of freight transportation services, logistics solutions and supply chain expertise. Visit cpr.ca to see the rail advantages of CP. For more on our purpose, culture, and strategy, visit cpr.ca/en/about-cp.
PURPOSE OF THE POSITION:
Provide guidance and support to Transportation Canada and teams in the Calgary Operations Centre as part of the Network Transportation Support Team.
POSITION ACCOUNTABILITIES:
Develop and document process and reporting to support the functions and tasks for Transportation Canada teams (RTC, Director, AGMs, CDs);

Enable business readiness in response to change initiatives;

Provide coaching assistance to the Transportation Canada teams on safety, new processes, rules and regulatory application, collective agreements, etc. to shape and develop employee capability;

Collaborate with the Disability Management Team to ensure an effective Return to Work Process;

Onboard new employees of Transportation Canada to the Calgary Operations Centre;

Provide support to the Calgary RTC Staffing position with absenteeism management and scheduling processes;

Provide coverage for the Calgary RTC Staffing when on leave and during evenings and weekends on an ON CALL basis;

Coordinate the allocation of RTC resources for workload management;

Coordinate on-job-training of RTCs, assignment of coaches and training schedules;

Track and report on various metrics such as efficiency tests, mandatory rules tests, rules violations, discipline, safety blitzes, evaluations, etc;

Coordinate Transportation Canada team meetings and agendas;

Identify opportunities for improvement and makes constructive suggestions for change;

Assist with plan for cost savings in people resources;

Manage and track to completion the Incident Management Reporting for Transportation Safety Board with corresponding operational departments;

Coordinate Operations Trainees for Department Familiarization and various visitors to the Calgary Operations Centre;

Office Management responsibilities including:

Submit Calgary Operation Centre facility security accesses

Arrange system e-requests for new hires

Monitor office supply inventory and order as required

Collaborating with Facilities and Information Technology to ensure effectiveness of physical office environment. 

Maintain folder structures and distribution lists

Distribute communications for Transportation Canada leadership teams.

Print and package various presentations and report outs.

Input position status changes of Transportation Canada employees 
Resolve and/or escalate issues (including system) in a timely fashion;

Collaborate with TCRC union to find resolution on matters such as staffing issues, discipline, behaviour, conduct;

Collaborate with HR Business Partner for workforce planning, recruiting, retirements, terminations etc;

Assist Transportation Canada Leadership Team with transformation and continuous improvement through a combination of technology, business process and people related change.
POSITION REQUIREMENTS:
3 years operational experience in the railway industry;

Understanding and application of collective agreements, rules and regulatory, and Canadian Rail Operating Rules;

Ability to understand and resolve problems;

Written and verbal communication skills;

Interpersonal relationship skills;

Systems application skill (MS Office ie Outlook, Word, Excel, Power Point).
WHAT CP HAS TO OFFER:
Flexible and competitive benefits package

Competitive company pension plan

Employee Share Purchase Plan

Performance Incentive Program 

Annual Fitness Subsidy
ADDITIONAL INFORMATION:
As an employer with national presence, the possibility does exist that the location of your position may be changed based on organizational requirements.
Management Conductor Program:
Becoming a qualified conductor or locomotive engineer is the single best way for a management employee to learn the business at CP. You may be required to obtain a certification or to maintain your current certification/qualification as a conductor or locomotive engineer
CP is an equal opportunity employer committed to the principles of employment equity and inclusion. We welcome applications from all qualified individuals. All applicant information will be managed in accordance with the federal Personal Information Protection and Electronic Documents Act ("PIPEDA").