Coordinator Store Operations & Events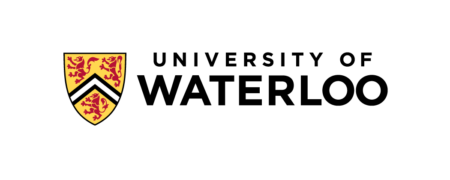 City : Waterloo, ON
Category : Temporary
Industry : Education
Employer : University of Waterloo
Overview:
Term: 15 months.
The Coordinator, Store Operations & Events works with the Assistant Manager, Event & Resource Coordination to provide day-to-day supervision and training of casual staff, customer support and management and operation ofpoint of sale processes, ensuring cash control procedures are followed and ensuring the accuracy and integrity of POS transactions at all Print + Retail Solutions (P+RS) operating units. This position assists with coordinating casual staff resources through effective allocation across all P+RS units and by acting at times as a primary point of contact for casual staff inquiries as delegated by the Assistant Manager. It is expected that either the incumbent or the Assistant Manager will be available at all times for on-site support and issue resolution on the South Campus Hall store sales floor.
This position is contingent upon funding.
Responsibilities:
Store Operations
Supports the Assistant Manager, Event & Resource Coordination in the following areas:
Using online scheduling software, allocates staffing resources to support various P+RS areas, and schedules casual staff equitably according to availability, departmental needs, training tier level and scheduling policies
Ensuring casual staff are scheduled and trained to support all P+RS operating units and events, including the arrangement of vacation and lunch coverageand last-minute coverage for illnesses or other unexpected absences
Approval and authorization of POS refunds including oversight of returnsprocesses during peak periods, ensuring audit requirements are met
Ensuring accuracy and integrity of all POS transactions;
Serving on the POS support team to troubleshoot and/or resolve POS-related issues; and
Ensuring additional register setup is completed accurately and on time for peakperiods and events, ordering and counting cash floats as needed, and ensuring each register has the necessary supplies
Works with the Purchasing & Merchandising team to keep stores merchandised effectively, based on merchandising strategies
Works with the Marketing team to keep up-to-date, appropriate signage in place in stores
Based on regular interactions with customers and time spent in the retail stores, makes recommendations to the Purchasing & Merchandising and Marketing teams regarding merchandising and signage needs
Assists with the annual year-end inventory count and related procedures
Provides sales floor support to frontline staff, modelling customer service excellence, setting a positive example and resolving issues in-person 
Resource Coordination
Assists the Assistant Manager, Event & Resource Coordination with hiring,training, and development processes for casual staff, including the coordination of scheduling interviews, confirming hires, adherence to orientation and ongoing training, coaching and mentorship, and performance feedback
Working with the Assistant Manager, Event & Resource Coordination, ensures training and application of customer service and intake standards, store standards, product and service knowledge, POS policies and procedures and standard operating procedures, relating to all P+RS units
Ensures casual staff have appropriate resources and understanding of the application of policies, procedures and standards, including adherence totransaction accuracy, integrity, customer service excellence and store standards checklists
Works with the Assistant Manager, Event & Resource Coordination to develop casual staff training materials and updates to store operation procedures and processes
Assists the Assistant Manager, Event & Resource Coordination with providing direction to 6 to 12 casual P+RS staff daily during regular business periods, and to more than 30 students at the beginning of the Fall and Winter terms for three weeks
Provides on-site training and supervision during events, including any information or procedures specific to the environment/circumstances
Event Management
Working closely with the Assistant Manager, Event & Resource Coordination, ensures successful P+RS events:
Provides on-site supervision and coordination including setup, maintenance and tear-down
Coordinates transportation of product, infrastructure, POS stations, supplies, and other required items to and from the events
Identifies and resolves event problems independently, escalating issues to the Assistant Manager, Event & Resource Coordination when required
Ensures P+RS policies and procedures are adhered to during events
Provides an example for event staff, creating a positive and energetic atmosphere; and
Deploys and maintains event signage, as determined by the Assistant Manager, Event & Resource Coordination and the Marketing team
Assists the Assistant Manager, Event & Resource Coordination with event evaluation:
Collects/records successes and challenges as events unfold (i.e., what worked well, what didn't work)
Acts as the primary contact for staff and customer feedback about P+RS events, in the absence of the Assistant Manager
Consistently seeks out efficiencies and opportunities for process improvements related to P+RS events; and
Provides reports to the Assistant Manager, Event & Resource Coordination regarding the items above for each P+RS event
Customer Service
Commits to positive interactions with all internal and external customers, and provides appropriate level of assistance regardless of situation or location
Ensures that all customer inquiries are handled in a professional, timely manner; and in cases when customers should be redirected to other staff, the incumbent will ensure that the redirection is complete and that the customer is not left without service
Acts on customer requests with a sense of urgency
Actively learns about all P+RS product and service offerings and enthusiastically shares knowledge with customers
Creates a welcoming environment for customers by greeting and assisting, and by quickly responding to customer inquiries and needs
Qualifications:
High school diploma
Training in event coordination, customer service and/or operations is considered an asset
Minimum two years of experience working in a retail setting
Demonstrated experience working at and/or supervising events required
Demonstrated experience with point of sale systems and staff scheduling software preferred
Experience working in a post-secondary institution considered an asset
Excellent written and verbal communication skills
Interpersonal skills and relationship-building
Analytical and critical thinking skills
Proficiency with MS-Office applications
Advanced problem solving & conflict management skills
Exceptional organizational skills and customer service
Familiarity with relevant University of Waterloo policies, procedures and guidelines is preferred
Valid G driver's license required to support events
Equity Statement:
The University of Waterloo acknowledges that much of our work takes place on the traditional territory of the Neutral, Anishinaabeg and Haudenosaunee peoples. Our main campus is situated on the Haldimand Tract, the land granted to the Six Nations that includes six miles on each side of the Grand River. Our active work toward reconciliation takes place across our campuses through research, learning, teaching, and community building, and is co-ordinated within our Office of Indigenous Relations.
The University values the diverse and intersectional identities of its students, faculty, and staff. The University regards equity and diversity as an integral part of academic excellence and is committed to accessibility for all employees. The University of Waterloo seeks applicants who embrace our values of equity, anti-racism and inclusion.  As such, we encourage applications from candidates who have been historically disadvantaged and marginalized, including applicants who identify as First Nations, Métis and/or Inuk (Inuit), Black, racialized, a person with a disability, women and/or 2SLGBTQ+.
All qualified candidates are encouraged to apply; however, Canadians and permanent residents will be given priority.
The University of Waterloo is committed to accessibility for persons with disabilities. If you have any application, interview, or workplace accommodation requests, please contact Human Resources at hrhelp@uwaterloo.ca  or 519-888-4567, ext. 45935.