COORDINATOR FACILITIES SOURCING (SOURCING MANAGER) (Toronto, ON, CA, M5V 3C6)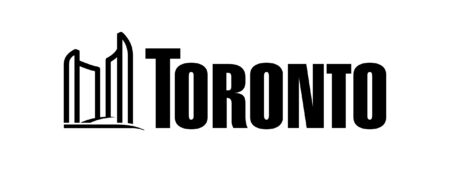 City : Toronto
Category : Buildings, Property Operations & Real Estate
Industry : Government
Employer : City of Toronto
Job ID: 28268
Job Category: Buildings, Property Operations & Real Estate
Division & Section: Corporate Real Estate Management, Business Management
Work Location: Metro Hall, 55 John Street, Toronto (Hybrid Work Model)
Job Type & Duration: Full-time, 1 Permanent & 1 Temporary (12 months) Vacancies 
Salary: $89,871.60 - $105,578.20
Shift Information: Mon-Fri, 35 hours per week 
Affiliation: Non-Union
Number of Positions Open: 2
Posting Period: 23-Nov-2022 to 07-Dec-2022



Information Session
All interested applicants are invited to attend a virtual information session. This session will provide an opportunity to learn more about the roles and responsibilities of the Coordinator Facilities Sourcing position as well as the recruitment process. Details as follows:

Date: Tuesday, November 29, 2022
Time: 12:00 pm – 1:00 pm
Location: Via WebEx 
When it's time, join your WebEx meeting here. 
 
Join from the meeting link 
https://toronto.webex.com/toronto/j.php?MTID=m64429780ace5f1966f30f32c05546e7d
Meeting number (access code): 2467 930 5200
Meeting password: cX3npEyP5y9 
 
Tap to join from a mobile device (attendees only)   
+1-416-915-6530,,24679305200## Canada Toll   
+1-613-714-9906,,24679305200## Canada Toll (Ottawa)  

Join by phone   
+1-416-915-6530 Canada Toll   
+1-613-714-9906 Canada Toll (Ottawa)   
Global call-in numbers
 
Join from a video system or application
Dial 24679305200@toronto.webex.com  
You can also dial 173.243.2.68 and enter your meeting number. 
 
About the Role:
The City of Toronto's Corporate Real Estate Management Division, which delivers the facility and project management services required to operate the City's property, is growing its Facilities Sourcing department.
Facilities Sourcing performs the necessary sourcing activity required to execute supplier contracts to support the Divisions operational arm, Facility Management. The focus of Facilities Sourcing is to achieve a leading position with each sourcing initiative and incorporating industry best practices and identifying and contracting the suppliers that provide a high- quality service at a value position within acceptable risk parameters.
The Coordinator Facilities Sourcing (Strategic Sourcing Manager) position is responsible for sourcing the Facility Management services required to support the City's Facility Management team manage our property portfolio.
If you are an enthusiastic and innovative professional, adaptable to change, and willing to contribute, we are looking for you!
Major Responsibilities:
Apply your expertise in sourcing supplier services and proactively manage assigned initiatives to aoptimal value and performance position ensuring the City's service requirements reflect best industry practices for the service sourced.

Develop a strategy to optimize the City's position through strategic sourcing, focusing on scope, value, supplier performance, and client experience.

Conduct market research, analyze expenditures and complete a thorough review of the scope of work.

Complete a risk review, and develop and implement Service Levels Agreement (SLAs) with each initiative.

Review and evaluate client needs and develop a sourcing initiative management plan ranging from strategy to execution to transition.

Establish sourcing savings targets.

Perform vendor management duties as assigned, ensuring expenditures are within budget, SLAs are met, and overall vendor performance is on track.

Manage the transition process associated with introducing new suppliers and new or modified terms, deliverables, and procedures.
Work with the Purchasing and Materials Management Division to develop and execute RFx packages under the leadership of the Manager, Facilities Sourcing.

Analyze complex data in conjunction with the market and competitive environment to identify sourcing opportunities.

Review, analyze, and provide recommendations on existing and potential service contracts, including financial implications, staffing, and other resources.

Provide a negotiation strategy and manage the negotiation process.

Facilitate RFx calls, evaluations, presentations, interviews, and proponent and vendor debriefings. Prepare Contracts/Purchase Orders and various reports with each initiative.

Perform other assigned duties.
Key Qualifications:
Post-secondary education in Business Administration or a suitable equivalent combination of education and experience.

Considerable experience in the sourcing activity of a large public or private sector organization.

Experience in completing the strategic sourcing of service contracts.

Experience in engaging and working with suppliers, developing the associated scope of work and tracking, and reporting supplier performance.

Experience in the methods and techniques of full-cycle contract management, including the development and finalization of RFx documents.

Knowledge of the legal contract terms commonly associated with Facilities Services contracts.

High knowledge and experience with procurement principles and practices.

Excellent communication and relationship building skills with a proven ability to engage internal clients, stakeholders, and suppliers as a subject matter expert in sourcing and vendor management practice.

Good command of the English language and the ability to write clear and grammatically correct reports and communication.

Experience with electronic purchasing systems.

Knowledge of legislation, Acts, and regulations governing public or private purchasing, i.e., Sale of Goods Act, Workplace Safety and Insurance Act.

Demonstrates sound judgment and excellent problem solving, conflict resolution, relationship management, and planning, organizing, and coordinating skills.

Advanced analytical skills, including researching, data analysis, and compilation, can make sound innovative business procurement recommendations.
Equity, Diversity and Inclusion

The City is an equal opportunity employer, dedicated to creating a workplace culture of inclusiveness that reflects the diverse residents that we serve. Learn more about the City's commitment to employment equity.

Accommodation
The City of Toronto is committed to creating an accessible and inclusive organization. We are committed to providing barrier-free and accessible employment practices in compliance with the Accessibility for Ontarians with Disabilities Act (AODA). Should you require Code-protected accommodation through any stage of the recruitment process, please make them known when contacted and we will work with you to meet your needs. Disability-related accommodation during the application process is available upon request. Learn more about the City's Hiring Policies and Accommodation Process.