Coordinator, Compensation and Workforce Analytics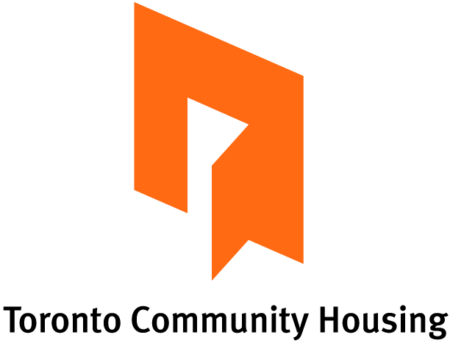 City : Toronto/Downtown
Category : HRR - Recruitment
Industry : Real Estate and Rental and Leasing
Employer : Toronto Community Housing Corporation
---
What we offer
In addition to a competitive salary and a rewarding career where you can truly make a difference, we offer a comprehensive package that meets the various needs of our diverse employees, including:
Ability to participate in inclusive employee-led networks to educate, inspire, amplify voices, build relationships and provide development opportunities;

Minimum three (3) weeks of paid annual vacation days, increasing with years of service

Four (4) paid personal days;

Defined benefit pension plan with OMERS, includes 100-per-cent employer matching;

Health and dental benefits, including a health spending account available upon your start date;

Employee and family assistance program;

Maternity and parental leave top up (93% of base salary);

Training and development programs including tuition reimbursement of $1500 per calendar year;

Fitness membership discount. 
Hybrid Job: This job offers the opportunity to work from home as part of a hybrid work arrangement. This arrangement will allow you to work some days at a TCHC work location and the rest of the time from home. The amount of time required to work at a TCHC work location is flexible, while considering operational and service delivery requirements.
Make a difference
The Coordinator, Compensation and Workforce Analytics will support the administration and implementation of Compensation programs and HRIS System modules. Reporting to the Senior Consultant, Compensation and Special Projects, and working closely with the Supervisor, HRIS Technology, the Coordinator completes analysis, assesses needs and coordinates the delivery of initiatives while providing ongoing support enabling thoughtful and creative solutions that respond to TCHC's business needs.
What you'll do
Compensation Services 
Assists with job analysis, job evaluation and other related compensation activities

Supports the reconciliation of audit results, and leverages HRIS data integrity to reduce errors identified through audit processes 

Supports the review of current compensation programs and processes through researching market trends, completion of market surveys, and making recommendations for program improvements.

Participates on the job evaluation committee ensuring that jobs are appropriately and efficiently evaluated or re-evaluated for implementation into the organization.

Assists in the development and tracking of job evaluation documents to support evaluation, archival and current record keeping

Participates in and supports compensation projects as required

Analyse salary surveys, identify trends, provide results and prepare reports.

Participate in external/internal benchmarking activities

Participate in the design, development and delivery of training and tools for stakeholders relating to job evaluation and other compensation policies or processes.

Conduct training sessions on topics relating to job evaluation/compensation in order to improve understanding of job evaluation and compensation among internal stakeholders
HRIS General Support
Maintains employee data input to HRIS, ensuring accuracy and timeliness of data on a bi-weekly basis.  

Produces required reports for internal or external distribution.

Analysing existing HRIS and reporting processes and identifies potential modifications for continuous system and process improvements.

Advise HR staff on the HRIS system functionality and administer and troubleshoot day to day activities.  

Ensure the efficient day to day operation and data integrity of the HRIS

Participates in and responds to survey requests to support TCHC's participation, such as top employer awards

Maintain inventory system on existing (new and established) positions in the organization ensuring up to date and accurate position management.

Support the design, building, testing, conversion and implementation of all HRIS projects/modules.

Manage LMS data feed for employees and the organization structure

Set up and maintains the organization structure within the eLearning Application.
General Administrative Support
Schedule meetings, provide job descriptions and general administrative support in filing and record keeping for Compensation Services and Workforce Analytics functions

Manage the HRIS Support and Compensation Inboxes, responding to inquiries in accordance with service standards and escalating as required

Advise staff and managers on Compensation procedures and policies

Create, manage and process reports, correspondence and files for Compensation or Workforce Analytics matters.
What you'll need
Post-secondary Diploma/Degree in a relevant field (Human Resources, Business, or a related discipline), or the equivalent combination of education.

1-3 years HR experience, with at least 1 year of exposure to HRIS and/or Compensation 

Experience in requirements gathering, documenting requirements into specification, performing gap analysis, and user acceptance testing.

Experience with Ceridian Dayforce is considered an asset

Experiencing collating and summarizing large data sets and documentation 

Working knowledge of the Ontario Pay Equity Act

Solid analytical and problem solving skills

Team player supporting the HR department as well as internal clients

Self-starter who can work independently as well as in a team setting

Strong working knowledge of Microsoft Office products, especially Microsoft Excel

Excellent planning and organizational skills

Demonstrated customer service skills

Excellent written, verbal communication and interpersonal skills
What's next
Once you apply, we'll review your resume and contact you if we believe your skills and experience will make you successful in the role. If you are selected to move forward, the process will include one or more interviews and/or assessments and reference checks.
INDS