Coordinator, Administrative Operations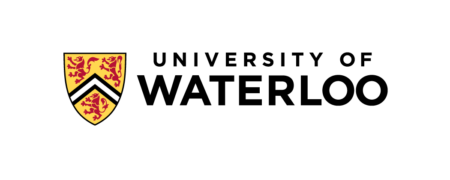 City : Waterloo, ON
Category : Temporary
Industry : Education
Employer : University of Waterloo
Overview:
The Coordinator, Administrative Operations will be responsible for processing operational data to support the administrative functions of Campus Housing and improve the day-to-day effectiveness and efficiency of Campus Housing operations and connectivity to other campus operating units.
The scope of support offered is highly variable, demanding an incumbent with a high degree of problemsolving ability, excellent critical thinking skills, and an innate ability to form constructive relationships with key business contacts in multiple departments. Excellent interpersonal skills are a vital as this role requires a great deal of interaction with staff, students, and employers.
The Coordinator, Administrative Operations will help bridge process design work with standard operating procedures.
Term: 1 year 
Responsibilities:
Administrative operations support
Ensure department processes related to residence contracts and bookings follow standards and documented processes through collaboration with internal units.
Ensure processes that connect internal Campus Housing information with external departments align with the business needs of both units and meet agreed upon standards.
Document where department procedures are creating misalignment with existing policies, standards, and roles.
Coordinate administrative processes for residence intake and data assessment.
Monitor data integrity and quality
Validate residence contract reports to ensure students have completed administrative aspects of residence processes, specifically related to financial and contract data.
Maintain database of residence credits and outstanding charges and ensure they are applied to the appropriate term(s) by coordinating with Housing Finance and Student Financial Services.
Create specifications to design data audit trails to track variances to standard processes while working with subject matter experts and Business System team members to address any deviations from standard practices.
Ensure data is available to campus partners to support the integration of Campus Housing data to approved campus stakeholders.
Continuous Improvement
Contribute towards new development and enhancement of Campus Housing analytics practices, tools, methodologies, and processes.
Identify opportunities to leverage lean initiatives to eliminate waste from residence processes.
Support the facilitation of improvement events focused on better utilizing Campus Housing technology tools.
Support ongoing improvements to integration of Campus Housing information with campus partners.
Stay up to date on trends in the design and implementation of data tools, technologies and approaches.
Support the design and implementation of Campus Housing occupancy management business processes.
Develops and maintains documentation outlining business processes, outcomes, and job aids to perform occupancy related procedures.
Coordinates the development of annual training modules for staff members responsible for residence intake business operations.
Provide hands on expertise to Campus Housing units as needed regarding the collection, storage, and interpretation of Campus Housing operational data.
Respond to inquires and communication operational information to a diverse set of client groups.
Qualifications:
Completion of post-secondary degree and/or equivalent combination of education and experiencewill be considered.
2-3 years of experience performing business analysis tasks
1-3 years of experience in process improvement initiatives preferred
Experience in administrative roles an asset
Experience in facilitation an asset
Proven success in redefining processes to achieve productivity gains is required.
Knowledge of continuous improvement principles are required.
Demonstrated ability to prioritize and manage concurrent deadlines arcuately and efficiently
Excellent attention to detail
Strong analytical and problem solving, interpersonal, organization and communication skills
Tack, judgement, and diplomacy are essential
Demonstrated ability to work independently and handle confidential information.
Advance MS Office skills including Excel
Equity Statement:
The University of Waterloo acknowledges that much of our work takes place on the traditional territory of the Neutral, Anishinaabeg and Haudenosaunee peoples. Our main campus is situated on the Haldimand Tract, the land granted to the Six Nations that includes six miles on each side of the Grand River. Our active work toward reconciliation takes place across our campuses through research, learning, teaching, and community building, and is co-ordinated within our Office of Indigenous Relations.
The University values the diverse and intersectional identities of its students, faculty, and staff. The University regards equity and diversity as an integral part of academic excellence and is committed to accessibility for all employees. The University of Waterloo seeks applicants who embrace our values of equity, anti-racism and inclusion.  As such, we encourage applications from candidates who have been historically disadvantaged and marginalized, including applicants who identify as First Nations, Métis and/or Inuk (Inuit), Black, racialized, a person with a disability, women and/or 2SLGBTQ+.
All qualified candidates are encouraged to apply; however, Canadians and permanent residents will be given priority.
The University of Waterloo is committed to accessibility for persons with disabilities. If you have any application, interview, or workplace accommodation requests, please contact Human Resources at hrhelp@uwaterloo.ca  or 519-888-4567, ext. 45935.