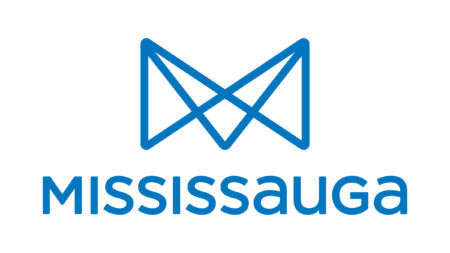 City : Mississauga, ON, CA
Category : Customer Service
Industry : Government/Public Services
Employer : City of Mississauga
Req ID: 21938
Vacancy Type: Part-Time 
Number of Positions: 3  
Closing Date: 08/31/2022
Job Summary
Responsible for meeting the objective of operating a highly efficient business, in a safe and successful manner.  To coordinate front line staff and oversee all food related events at the facility. Will assist in all aspects of food and beverage and administrative operations related to food services.  Perform opening and closing procedures for the facility.  Follow established cash handling guidelines and procedures with staff and act as manager on duty during events as assigned in absence of full time staff.
Duties and Responsibilities
Provide functional support and guidance to all employees within the food service areas.
Perform tasks and shifts as a working supervisor, providing support to all areas of the food service team.
Supervision of banquet staff, hiring (assist), training, timely communication, recognition of staff and assist with the preparation of annual performance reviews. 
Assist with promoting the business by developing customer relations through a high degree of customer service.
Work as a team member to improve sales, control costs and monitor loss prevention. 
Coordinate food, beverage and meeting room set-up requirements as per instructions provided by the event co-ordinator.
Perform inventory checks to ensure that adequate equipment levels and controls are in place to ensure a smooth operation.
Manage set-up, organization and supervision of all food service functions for the Banquet facilities.
Ensure every aspect of event experience is outstanding – set up, lighting, meal service, problem resolution, timing, cleanliness.
Responsible for daily maintenance performance and updating cleaning sheets/duties for banquet area.
Reporting any equipment failures or potential safety hazards to the supervisor for further direction. 
Ensures compliance is met on all Standard Operating procedures and newly implemented menu items. Ensures they are up to date on trends and newly added items to help promote sales.  
Participate in regular banquet food service team meetings and preparation of minutes. 
Performs other duties assigned.
Skills and Qualifications
This position requires a minimum of three (3) years' experience at a supervisory level in the food service industry or banquet facility.

Possess an understanding of restaurant management, catering services, marketing, health and safety and event management.

Strong written and oral communication is required as well as having the ability to work independently.

Have a firm understanding of employee supervision practices and requirements to executing customer events.

computer skills are required, including Microsoft Office, including Publisher and the ability to learn new programs.

Knowledge of Silverware POS, GEN POS, Global Payments software is an asset.

A valid Food Handlers and Smart Serve Certification and a current Emergency First Aid/CPR "B" certification (or willing to obtain before start date) are required from a provider acceptable to the City of Mississauga.

Required to work flexible hours including evenings, weekends, holidays, split and on call shifts.
Hourly Rate/Salary: 19.30 - 23.59 . Coord, Event/Banquet are also entitled to a share of the gratuities for various events/locations.
Hours of Work: up to 40 hours of work 
Work Location: Civic Centre 
Department/Division/Section: CMS/Community Services Dept , CMS/Recreation Division , South District 
Non-Union/Union: Non Union 
COVID-19 Update: As per the City's Employee Recruitment Policy, all external candidates (including previously employed individuals) must show their Fully Vaccinated Confirmation or apply for and receive confirmation of a creed or medical exemption from the City before their first day.

A Criminal Record and Judicial Matters Check (Level 2) will be required of the successful candidate, at their own expense, to verify the absence of a criminal record for which a pardon has not been granted.

We thank all who apply, however, only those candidates selected for an interview will be contacted. You can also check your application status in your candidate profile online. 

All personal information is collected under the authority of the Municipal Act. 

We are an Equal Opportunity Employer. In accordance with the Accessibility for Ontarians with Disabilities Act, 2005 and the Ontario Human Rights Code, the City of Mississauga will provide accommodations throughout the recruitment, selection and/or assessment process to applicants with disabilities. If selected to participate in the recruitment, selection and/or assessment process, please inform Human Resources of the nature of any accommodation(s) that you may require in respect of any materials or processes used to ensure your equal participation.