Consumer & Shopper Insights Manager – Danone Canada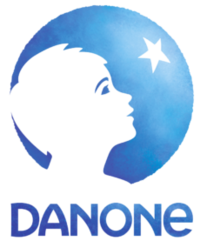 City : See posting on website
Category : Data & Analytics
Industry : Food and Beverage
Employer : Danone Canada
As part of this position, you will be accountable for:
Mission: As the Strategy & Insight Manager you will work as part of a fast-paced and agile team to create value though the delivery of Consumer & Shopper Insights, based in both analytics and custom research projects. The work you do will inform strategic direction of the company, initiatives on well-known & well-loved brands in Canada, and ultimately have profile with a larger Global community of strategy & insights professionals across Danone regions. With Danone Canada, you will have the opportunity to expand your Insights toolkit, meaningfully drive business results, and deliver benefits beyond the bottom line via corporate manifesto and B-Corp initiatives.
Your role will be to lead projects, develop strategies and recommendations, and work very closely with cross functional teams in development and execution of plans that ultimately create value for both Danone Canada, and the consumer. In addition, you will influence both the marketing and sales teams in developing in-store initiatives using category, retailer, and "shopper" insights.
More specifically:
• Identify key consumer Insights, to help build growth opportunities for Danone Canada and/or trends to inform key pillars for strategic category and organizational growth through various ad hoc research, syndicated, and social listening tools
• Monitor and analyze the performance of the brands and markets concerned (internal data, Nielsen, panels and Ad Hoc studies, competitive intelligence), forecast their changes (sales forecasts) and propose recommendations.
• Lead brand and innovation-based marketing partners through concept and product development research to optimize new offers to drive those pillars
• Condense research findings into action orientated plans and material relevant for all stakeholders
• Understand research needs with key stakeholders and make recommendations on Vendor, project designs, methodology, parameters, budgets etc.
• Immerse in available data to find relevant insights and drive value out of existing tool kits
• Nielsen/Homescan deliverables to understand category performance
• Work effectively with Danone Group's global network (including Danone USA)
• Vendor and budget management
#LI-NORAM
#LI-HYBRID
The ideal candidate will have the following qualifications and competencies:
• University degree in Business Administration, Marketing, Market Research, Sociology or any relevant field (MBA would be an added value)
• Minimum 5 years of CPG experience in similar function (market research agency or/and in client side)
• Experience in using consumer market research tools and data (such as Ad testing, ad tracking, equity, packaging testing, taste testing, concept testing, U&A, qualitative research, secondary data, etc.)
• Business & result oriented with strong understanding of Consumers and Shoppers
• Strong ability to analyze & interpret results
• Proven ability to lead through a lens of insight and influence effectively to senior and diverse audience
• Strong ability to analyze & interpret results
• Robust project management experience and ability to work cross-functionally with conflicting priorities
• Open minded, curious about surrounding world and ability to think outside-the-box
• Bilingual French and English along with experience in using sales data base (such as Nielsen, Dunnhumby, LDIA etc.) will be an asset.
Danone Canada is a business unit of Danone and operates from headquarter offices in Boucherville, Quebec, and Toronto, Ontario. Danone Canada is the country's largest consumer-facing B Corporation, demonstrating that the company meets the highest standards of social and environmental performance, accountability, and transparency. From year to year, Danone is recognized as one of Canada's Top 100 Employers for its forward-thinking work environment and was awarded the Parity Certification Women in Governance for our commitment towards gender equality in the workplace. We have 500+ employees across Canada that are engaged and energized to deliver Danone's mission: Bringing health through to food to as many people as possible, by working on strong brands such as Activia, Oikos, Danone, Silk, International Delight and many others. Come join our movement for a healthier world: One Planet. One Health BY YOU.
Danone Canada doesn't just welcome what makes you unique, we value it. We're proud to provide equal opportunities to all employees and applicants for employment without regard to cultural background, religion, disability, sex, sexual orientation, gender identity and expression or age. Faithful to our values of openness and humanism, all our employees share the commitment to engage one another with dignity and respect.
Danone Inc. is committed to complying with its obligations under the Accessibility for Ontarians with Disabilities Act and the Ontario Human Rights Code. Danone Inc. will make reasonable efforts to provide accommodation throughout its recruitment process, to the point of undue hardship, and will work with applicants requesting accommodation at any stage of this process. Questions concerning the availability of accommodation in the recruitment process may be forwarded to INFORMATION@danone.com.
Please note that this posting has been written in the masculine form solely to shorten the text. We promote diversity and encourage all people with the skills mentioned in this posting to apply for this position.
Here are some of the reasons why you should join our team:
Named one of Canada's Top 100 employers for the 4

th

year in a row!

Certified B Corporation®.
Vacation & Personal Time Off: Danone's innovative and flexible vacation policy, lets you take as much paid time off as you need. Summer schedule and no-meeting Friday afternoons.
Benefits & Compensation: annual salary review and year-end bonuses at all levels. Core Health plan paid 100% with no waiting period. Flexible credits for health expense reimbursement, wellness account, health spending account or RRSP. Matching group retirement savings plan. Parental leave benefit for primary caregiving parent and second caregiving parent. Employee assistance program and telemedicine service.
Work Environment: a flexible hybrid model that lets employees work with their managers to design a work model that best suits their needs. Onsite workplace features (flexible and collaborative working spaces, fresh fruits, yogurts, and plant-based products), onsite gym and fitness classes.
Work Atmosphere: casual dress code, concierge services available throughout the year, employee sports teams, social committee, departmental-led events.
Training & Skills Development encourages ongoing employee development through a variety of in-house and online training initiatives, mentoring and leadership development programs.
Community Involvement: founding partner of Breakfast Club of Canada and has worked alongside the organization for 25 years, helping kids develop their potential by giving them regular access to a nutritious breakfast in a comfortable environment.