Consultant/Senior Consultant, Risk Consulting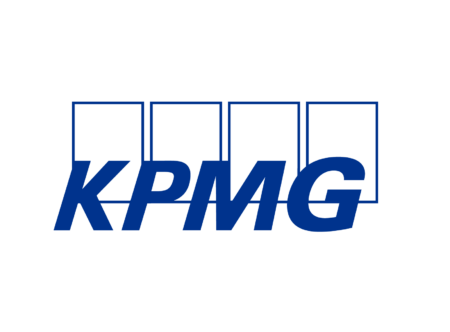 City : Vernon
Category : Advisory
Industry : Finance
Employer : KPMG
Overview
At KPMG, you'll join a team of diverse and dedicated problem solvers, connected by a common cause: turning insight into opportunity for clients and communities around the world.

The opportunity

Our Risk Consulting services team is growing, and we are seeking a talented individual at the Consultant and Senior Consultant level to join KPMG's Risk Advisory team in Vernon, BC. The Risk Consulting practice provides a variety of services to our clients. The successful candidate will focus primarily on internal audit projects, process reviews, risk assessments, information technology, cyber security, and other assurance and advisory engagements across various risk domains. They will also be involved in training and guiding our new campus hires.
A career within our Risk Consulting Services will provide you with the opportunity to help our clients implement effective programs that protect against threats, propel transformation, and drive growth. As companies pivot toward a digital business model, exponentially more data is generated and shared among organizations, partners, and customers. We play an integral role in helping our clients ensure they are protected by developing transformation strategies focused on security, efficient integration, and management of new or existing technology systems to help our clients get the most out of their investment.
KPMG's Risk Consulting team has received tremendous investment and has been identified as a transformational part of the firm to deliver growth over the next five years. This is an excellent opportunity for those that are looking to stay ahead of the curve and work in a firm with unparalleled career progression opportunities.

At KPMG we continue to be a virtual first work environment; however, this role is required to be located in Vernon, Kelowna or Kamloops, BC. Preference will be given to those located in Vernon, BC. The team looks forward to representing KPMG and growing our practice locally through industry events and client meetings when safe to do so.
Find out more about KPMG Risk Consulting.
#LI-Hybrid
What you will do
As a consultant/ Sr Consultant, specific responsibilities include but are not limited to:

Identify and implement improvements in existing processes and procedures.

Review and provide advice and assistance on business process controls.

Conduct assessments of IT risks and controls, including general IT controls and automated controls embedded within information systems in support of our external audit engagements.

Perform other engagements within the context of supporting the external audit, internal audit or attestation engagements such as CSAE 3416 / SSAE 18 Service Organization Control (SOC) audits and assessment of controls.

Review new and existing systems in terms of adequacy of controls, security, operational considerations, conversion issues and project management assessment.

Evaluate the risks and the adequacy of controls associated with IT, applications, operating systems, databases and interfaces, business process controls and entity level controls.

Interact with various clients to understand their environments and needs; manage expectations of clients and different managers/partners.

Lead field engagement teams as well as coaching and mentoring junior staff members.
What you bring to the role
What you bring to the role
A successful candidate will possess a strong mixture of education, experience, skills and behaviours such as the following:
Bachelor's degree (or higher) in Business Administration, Commerce, or another relevant program.

Preference for candidates who have studied both business and computer science, engineering or technology management.

Working towards CPA designation is considered an asset, but not required.

A self-starter who thrives working in a dynamic, fast paced environment.

Must be organized and methodical, with strong attention to detail and ability to analyze and interpret information.

Strong interpersonal skills and professional maturity; demonstrated ability to effectively interact and build relationships with a diverse group of clients and colleagues.

Ability to work virtually and independently with little supervision and within a team environment.

Excellent oral and written communication skills.

Willingness and ability to travel within Canada and internationally.
Keys to your success:
KPMG individuals Deliver Impact | Seek Growth | Inspire Trust and understand that a diverse workforce enables us to deepen relationships and strengthen our business.
Providing you with the support you need to be at your best
For more information about KPMG in Canada's Benefits and well-being, click here.
Learn more about where a career at KPMG can take you.

Why Choose KPMG? Making the right career choice is important, finding the right company is essential. Watch this video to see the type of people that thrive at KPMG.
Don't Check all the Boxes? 
KPMG is an equal opportunity employer and values diversity in our workforce, encouraging applications from all qualified candidates. The above is a description of the ideal blend of knowledge and skills. If you meet most, but not all of the requirements and are a growth-focused professional who isn't standing still when it comes to learning, we encourage you to apply, even if you don't check all the boxes. 
Why Choose KPMG? Making the right career choice is important, finding the right company is essential to your personal and professional growth. Learn more about where a life and a career at KPMG can take you. 
Our Values, The KPMG Way
Integrity, we do what is right | Excellence, we never stop learning and improving | Courage, we think and act boldly | Together, we respect each other and draw strength from our differences | For Better, we do what matters
KPMG in Canada is a proud equal opportunities employer and we are committed to creating a respectful, inclusive and barrier-free workplace that allows all of our people to reach their full potential. A diverse workforce is key to our success and we believe in bringing your whole self to work. We welcome all qualified candidates to apply and hope you will choose KPMG in Canada as your employer of choice. For more information about Inclusion, Diversity & Equity in Recruitment, please click here.
For general recruitment-related inquiries, please contact the HR Delivery Centre at cafmcdnhrsthotline@kpmg.ca.
If you have a question about accessible employment at KPMG, or to begin a confidential conversation about your individual accessibility or accommodation needs through the recruitment process, we encourage you to contact us at cafmcdnhrsthotline@kpmg.ca or phone: 416-777-8002 or toll free 1-888-466-4778.