Consultant/Senior Consultant – Decarbonization ( Remote)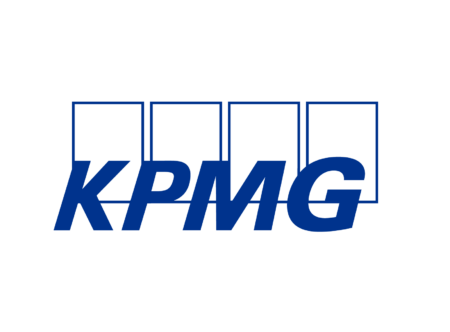 City : Regina
Category : Advisory
Industry : Finance
Employer : KPMG
Overview
KPMG Canada's Decarbonization Hub offers industry-specific expertise to support clients' decarbonization journey. The Hub comprises a dedicated team of professionals from multiple service lines, including Deal Advisory, Global Infrastructure Advisory, Tax, and ESG, with extensive experience in developing and implementing decarbonization strategies, optimizing reduction initiatives, and identifying and accessing incentives and funding programs to accelerate decarbonization efforts.
Our Global Infrastructure Advisory practice is seeking a motivated and high-performing Consultant/Senior Consultant to support the delivery of decarbonization planning and implementation, ESG strategies, and sustainability reporting to public and private sector clients across various industries.
Environmental, Social, and Governance (ESG) topics are increasingly reshaping the business landscape, affecting financial performance and long-term business success. KPMG supports organizations in integrating ESG matters into their operations. This includes a multi-disciplinary group of professionals offering a curated range of skills and experience, including ESG strategy, sustainable finance, climate change and decarbonization, social and economic impact measurement, reporting, and assurance. We help our clients to effectively navigate the complex changes, challenges, and opportunities along their ESG journey.
Our Consultants/Senior Consultants are expected to work collaboratively across business units focusing on the following;
Leading by example and being an authentic and active advocate of responsible business.

Have clear points of view on major sustainability megatrends.

Support firm-wide sustainability propositions.
What you will do
Support decarbonization teams in delivering decarbonization planning engagements, including GHG inventory development, identification of decarbonization solutions, cost-benefit analysis, scenario modeling, and GHG reduction plan preparation for public and private sector clients.

Prepare proposals and respond to requests for proposals on various climate mitigation and ESG-related projects from all levels of government and the private sector.

Support, identifying, and reporting on decarbonization initiatives and ESG factors, market intelligence reports, and carbon emissions tracking

Prepare for and implementing ESG strategy and reporting workshops with enterprise clients

Assist clients in developing best practice ESG initiatives, program development, and reporting via benchmarking exercises, gap assessments, roadmap development, and other reporting advisory services.

Assist with climate scenario analysis focusing on asset and portfolio-specific quantitative scenario analysis under the TCFD framework.

Maintain an educational program to develop skills continually.

Support client relationships and business development initiatives such as leading proposals, identifying new target clients, and developing "go to market" strategies.
At times, business needs arise, and employees are required and agree to work beyond their normal work day or work week to fulfill the accountabilities of their job. Likewise, from time to time, people need extra time to devote to personal matters, and our flexible approach provides for this.
#LI-Remote
What you bring to the role
A Bachelor's degree in Science, Engineering, Sustainability, or Business.

A Master's degree (MBA, MSc. or MEng.) is preferred but not mandatory for candidates with substantial relevant work experience.

1-3 year of relevant experience in Engineering, Finance, ESG, or Sustainability in consulting or industry (preferably with exposure to the energy and natural resources sector), including experience in estimating GHG emissions.

Knowledge of leading ESG reporting frameworks (SASB, TCFD, GRI, etc.) and corporate Scope 1, 2, and 3 GHG emissions based on the GHG Protocol. Experience with assurance of ESG information based on CSAE/ISAE/ISO standards would be considered an asset but is not mandatory.

The ability to work on multiple or complex projects simultaneously.

Excellent client service skills with an aptitude to understand the client's business and maintain strong client relationships.

Experience in drafting reports and deliverables for senior management and executives.
Desirable Skills
Experience quantifying GHG emissions according to global best practices (e.g., GHG Protocol and ISO 14064-1)

Experience with decarbonization plan development, including quantitative modeling.

Experience in assessing climate change-related risks and opportunities.

Experience developing and managing reporting and communications following global sustainability reporting frameworks (e.g., SASB, GRI, TCFD, UN SDGs).

Professional designation in a relevant discipline (PEng, CPA, MSc, MBA, CFA)

Experience in Excel-based financial and GHG modeling using cost-benefit analysis and scenario planning to produce GHG abatement curves.
Keys to your success:
KPMG individuals Deliver Impact | Seek Growth | Inspire Trust and understand that a diverse workforce enables us to deepen relationships and strengthen our business.
Providing you with the support you need to be at your best
For more information about KPMG in Canada's Benefits and well-being, click here.
Our Values, The KPMG Way
Integrity, we do what is right | Excellence, we never stop learning and improving | Courage, we think and act boldly | Together, we respect each other and draw strength from our differences | For Better, we do what matters
KPMG in Canada is a proud equal opportunities employer and we are committed to creating a respectful, inclusive and barrier-free workplace that allows all of our people to reach their full potential. A diverse workforce is key to our success and we believe in bringing your whole self to work. We welcome all qualified candidates to apply and hope you will choose KPMG in Canada as your employer of choice. For more information about Inclusion, Diversity & Equity in Recruitment, please click here.
If you have a question about accessible employment at KPMG, or to begin a confidential conversation about your individual accessibility or accommodation needs through the recruitment process, we encourage you to visit our accessibility page.