Consultant, Employee and Labour Relations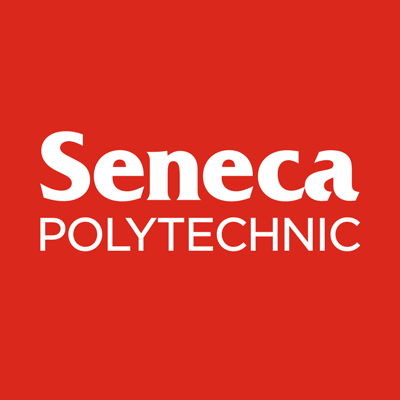 City : Toronto
Category : HR-Labour Relations
Industry : Education
Employer : Seneca
The moment is now. The place is Seneca.
Are you an experienced Consultant, Employee and Labour Relations? Are you ready to become part of our determined, focused and energized Human Resources team? If so, you will be joining a team committed to addressing the great challenges of our time – climate change, inequity and rebuilding the economy – while navigating through the pandemic safely. As a renewed Seneca, we deliver a great polytechnic education that combines rigorous academics with practical training across a wide range of careers and professions.
As an innovator, now is your chance to have an impact on the future of Seneca and make your mark in HR. Join us and be part of a team that is boldly taking on the challenge of transforming our HR systems and processes to provide a great employee and student experience. By applying today, you will have a chance to play a critical role in driving the multiyear evolution of our operating model, organizational structure, HR processes, and HR technology.
Are you ready to meet us at the forefront of this endeavour as we embark on a significant transformational journey? 
Now is your moment!
Position Summary
Reporting to the Director, Employee and Labour Relations, the Consultant, Employee and Labour Relations is responsible for supporting in the matters of labour and employee relations. The incumbent will conduct research and provide recommendations regarding the interpretation of collective agreements and will make recommendations on grievances and labour relations matters. The position provides subject matter expertise on multiple Collective Agreements. The incumbent will support activities related to negotiating, maintaining, and ensuring adherence to Seneca's collective bargaining agreements. In addition, this position will coordinate and conduct workplace investigations, and make related recommendations to the Business HR area. The incumbent is directly involved in grievance meetings and the preparation of case files, including necessary background research on specific aspects of the case and represents Seneca at these meetings. The Consultant builds relationships with both Union Locals and stakeholders to ensure a fair and equitable approach to labour relations, with the goal of achieving a harmonious employee-employer relationship and a labour relations environment that is positive and productive.
Responsibilities
Employee & Labour Relations
Fosters positive working relationships between management and unions by responding to issues and inquiries related to employee and labour relations issues.

Ensures that Seneca Human Resources procedures and practices are in accordance with Collective Agreements and legislative requirements. 

Liaises with union representatives as Seneca representative to investigate and resolve employee/union issues in a manner acceptable to all parties.

Provides specialist advice, training, guidance and/or direction to  the HR team on a wide range of employee and labour relations related matters.

Provides consultation in the resolution of employee and labour relations issues and in the formulation of grievance responses and  formal settlements.

Provides support in grievance meetings in partnership with senior members of the Employee and Labour Relations team.  

Drafts Memorandums of Agreement/Settlement/Understanding, as required.

Gathers relevant information and documents pertaining to the grievances, conducts risk analysis and makes recommendation on how to handle the grievances. 
Workplace Investigations
Conducts non-biased investigations of complaints by interviewing all parties and examines documents to obtain relevant evidence. 

Plans, coordinates and schedules all requirements for conducting investigations. This may involve possible joint investigations with a Human Resources Business Partner, Security personnel, and/or the College's Student Conduct Office.

Provides evidence at both internal and external proceedings, including arbitrations, tribunal hearings, and court cases. 

Maintains confidential files on all cases handled, including ensuring all letters, statements, tapes, recordings, memos to file and other extrinsic evidence is recorded with the highest standards of case file management required for both internal administrative proceedings and external legal venues. 

Recommends to the Director and/or HR Business Partner an appropriate course of action to be taken if the complaint cannot be resolved through informal mediation.
Research and Other Support
Gathers and analyzes information for research/special projects as assigned related to labour/employee relations matters, using a variety of research methods and tools which may include various databases, on-line systems, web source materials and documentation/file searches and analysis.

Gathers and organizes data for presentation at grievances, arbitrations and /or collective bargaining process. 

Assists in the research and development of various materials required for administering programs such as Strike Contingency Planning.

Following up on items where action is required and confirming information with the Director regarding policies, procedures, provisions in collective agreements to ensure a timely response and accuracy of information.

Assists in the development, update and deliver seminars to Seneca community on a wide variety of labour relations and employment law issues.

Provides introductory training to managers with respect to managing in a unionized work environment and workplace harassment.

Other duties as assigned.
Qualifications
As part of our commitment to dismantling barriers to success and job opportunities for employees and candidates, Seneca may consider applicants with an equivalent combination of education and experience.
Education
A four (4) year  bachelor's degree in Human Resources Management, Industrial Relations,  Business with Human Resources/Labour Relations major.

CHRP designation an asset.
Experience
Five (5) years progressive experience as a Human Resources Partner or Labour Relations Manager, in a multi-union environment, administering outcomes and conducting investigations in accordance to terms of collective agreements/legislation.
Skills
Strong knowledge and understanding of employment legislation, labour contracts and labour relations trends. 

Demonstrated computer proficiency in MS Office and HRIS systems is essential.  

Superior problem solving, organizational and time management skills.

Must have excellent communication, research and analytical skills. 
Note: A skills assessment test will be administered during the recruitment process.