Conference Floor Assistant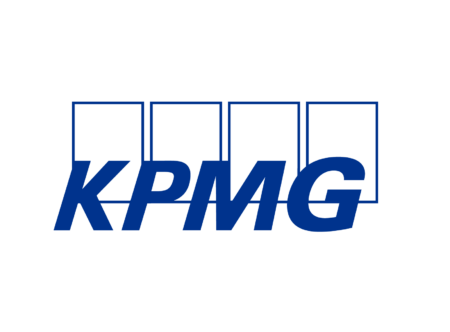 City : Vancouver
Category : Administrative/Clerical
Industry : Finance
Employer : KPMG
Overview
You've got big plans. We have opportunities to match, and we're committed to empowering you to become a better you, no matter what you do.
When you join KPMG you'll be one of over 219,000 professionals providing audit, tax, advisory and business enablement services across 147 countries.
With the support to do things differently, grow personally and professionally and bring your whole self to work, there's no limit to the impact you can make. Let's do this.
KPMG Professionals Are...

Individuals who take deep personal accountability for their work, have a passion for excellence, driven to achieve their full potential and understand the value of building relationships with clients, future clients, their communities, the global firm and each other. A KPMG professional should have all the following characteristics:
Strong work ethic

Thrive on challenges

Dedicated to providing outstanding client service.
The Client Administration function is a vital part of the firm's Business Enablement Services and is focused on achieving client service excellence by delivering timely, high quality products, and encouraging an environment that increases both the staff and client experience.
KPMG is looking for a Conference Floor Assistant/Receptionsit who can provide support on a range of activities to ensure a high-quality product.
The opportunity:
The Conference Floor Assistant/Concierge plays an instrumental role in the day to day operations of the Office. This role serves as the 'key point of contact' for all firm guests requiring information or assistance and must have the ability to read the guests, making them feel comfortable and providing an unparalleled guest experience while remaining a true professional.
As part of the Client Centre Service team you will be integral to our client and guest experience, achieving positive and memorable interactions on a daily basis.

Primary function of this role is to perform duties and tasks associated with managing reception, greeting clients and guests of the firm, answering and re-directing calls and supporting the booking of multiple meeting rooms and work spaces in addition to various administrative duties in support of Client Administrative operations.
What you will do
Be the KPMG Ambassador of First Impressions, greeting all clients and visitors to the firms' premises in a warm, welcoming and professional manner.

Answering guest inquiries in a timely and accurate manner.

Respond to and field incoming calls, re-directing as required and responding to internal inquiries.

Project a positive image of KPMG in telephone and personal communication with clients, guests and staff.

Schedule meetings - including booking of meeting rooms and work stations, assist with catering/facilities/room-set up and a/v inquiries and communicate requirements clearly and concisely to respective departments as required.

Manage and administer temporary access pass requests for guests, staff, 3rd party vendors and other identified visitors.

Contribute to achieving the loyalty of our clients and guests by exceeding their expectations and providing warm personal service.

Maintain various databases and office lists.

Liaise with the Office Services Supervisor and/or building landlord on general maintenance and facilities requests.

Perform other clerical and administrative duties as assigned.
At times, business needs arise and employees are required and agree to work beyond their normal work day or work week to fulfill the accountabilities required for their job. Likewise, people need time to devote to personal matters, and our approach to flexibility provides for this.
What you bring to the role
Has a passion for delivering outstanding guest service and possess a positive and professional demeanour.

Excellent organizational and time management skills with an ability to multi-task and prioritize requests and work load, cope with multiple, fluctuating priorities and to keep track and follow up on details.

Excellent interpersonal and communication skills and thrives in a busy team oriented work environment.

Able to work independently and is capable and interested in taking initiative. Looks for opportunities to streamline processes and create efficiencies.

Independent thinker, possess good judgment, proven problem-solving skills and effective decision-making skills.

Ability to exercise discretion when dealing with sensitive/confidential information.

A team player, friendly and receptive with the ability to demonstrate composure and flexibility at all times.

Strong technical skills with solid working knowledge of MS Word, Outlook, Excel.

Previous reception and/or concierge experience is an asset.

Capable of lifting boxes up to 50lbs.

Must be able to work with all levels of staff and management.
KPMG offers many advantages:

• Competitive salary
• 50 hours of personal time for personal/family emergencies
• Staff pension plan.
• Comprehensive group benefit plan
• Lifestyle spending account
Working alongside our clients and professionals, you will also find at KPMG an exciting and rewarding environment, as well as global career opportunities in the KPMG network.
KPMG is among the best employers in Canada and was recently recognized as one of Canada's Top 100 employers in 2020 for a 14th consecutive year. The well-being and professional development of our talent is our priority. Come build your future with us!
Learn more about where a career at KPMG can take you.
Our Values, The KPMG Way
Integrity, we do what is right | Excellence, we never stop learning and improving | Courage, we think and act boldly | Together, we respect each other and draw strength from our differences | For Better, we do what matters
KPMG in Canada is a proud equal opportunities employer and we are committed to creating a respectful, inclusive and barrier-free workplace that allows all of our people to reach their full potential. A diverse workforce is key to our success and we believe in bringing your whole self to work. We welcome all qualified candidates to apply and hope you will choose KPMG in Canada as your employer of choice. For more information about Inclusion, Diversity & Equity in Recruitment, please click here.
For general recruitment-related inquiries, please contact the HR Delivery Centre at cafmcdnhrsthotline@kpmg.ca.
If you have a question about accessible employment at KPMG, or to begin a confidential conversation about your individual accessibility or accommodation needs through the recruitment process, we encourage you to contact us at cafmcdnhrsthotline@kpmg.ca or phone: 416-777-8002 or toll free 1-888-466-4778.