Computer Science and Information Technology Instructor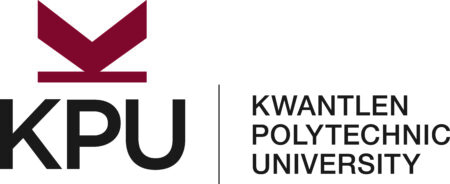 City : Surrey, BC
Category : 2312-Computer Science & Information Tech
Industry : Education
Employer : Kwantlen Polytechnic University - KPU
Kwantlen Polytechnic University
Computer Science and Information Technology Instructors – Melville School of Business – Competition ID: 2492
POSITION TYPE: Half-time, 1 Year Term [NR2 50%] position x 2
POSITION START: Sept 1, 2023
KPU proudly offers all learners opportunities to achieve success in a diverse range of programs that blend theory and practice, critical understanding, and social and ethical awareness necessary for good citizenship and rewarding careers.  
KPU endeavors to provide respectful learning and working environments that are inclusive and supportive of fair and equitable treatment of all members within its diverse community, no matter their social identity. Our campuses are located in the unceded traditional and ancestral lands of the Coast Salish peoples, including the Kwantlen, Musqueam, Katzie, Semiahmoo, Tsawwassen, Qayqayt, and Kwikwetlem.

FACULTY OVERVIEW:
Kwantlen Polytechnic University's Melville School of Business is one of the largest undergraduate business schools in Western Canada—consisting of over 250 business faculty, 3,500 full-time students, and 9,000 students annually enrolled in one of the 22 available program options.
Awarded the prestigious international accreditation by the Accreditation Council for Business Schools and Programs (ACBSP), KPU's School of Business meets the rigorous educational standards established by ACBSP and stands as one of the few internationally accredited business schools in the province of British Columbia.
POSITION OVERVIEW:
The Melville School of Business is seeking half-time, 1-year term, qualified Computer Science and Information Technology [CSIT] faculty members to start September 1, 2023. The successful candidates will be required to teach courses in support of the Bachelor of Technology in Information Technology Degree and the Computer Information Systems Certificate and Diploma.  For more information about CSIT programs and courses, please go to https://calendar.kpu.ca/programs-az/business/information-technology/.
The School of Business offers courses online, hybrid and in-person, with in-person classes provided on all five campuses of Kwantlen Polytechnic University [Richmond, Surrey, Cloverdale, Surrey Civic Plaza and Langley].  In the case of in-person classes, faculty are expected to be available to teach on all campuses.
The ability to teach using online and in-person delivery modes for the following courses is required:
INFO 1111 – Introduction to Computer Hardware and Software
INFO 1112 – Principles of Program Structure and Design I
INFO 1113 – Systems Analysis and Design
INFO 1211 – Operating Systems Principles and Applications
INFO 1212 – Networking Technologies I 
INFO 1213 – Web Application Development
INFO 1214 – Discrete Mathematics for Information Technology
More information concerning the working conditions for a faculty member are outlined in Article 12 of the Kwantlen Faculty Association (KFA) Collective Agreement
QUALIFICATIONS:
Minimum required qualifications include:
Education: Minimum M.Sc. in Computer Science or related field, PhD preferred 
Certification: Industry recognized certifications are recommended. CCNA and/or CompTIA A+ required for networking technologies courses.
Teaching Experience: Post-secondary preferred
Professional Experience: 3 years directly related industry experience required, experience preferred in the last 5 years.
Other: Working knowledge on any of MS Windows(preferred)/macOS/Linux, Industry experience in software/web development, and cyber security expertise/recognized credentials.
Proven successful engagement with both internal and external groups [e.g. liaising with other business school programs, maintaining connections with industry representatives] is considered a strong asset.  As KPU prioritizes teaching excellence, experience teaching at the university level in a small-class, student-centered environment is a strong asset.
APPLICATION REQUIREMENTS:
Please apply via the KPU Career Centre at https://www.kpu.ca/hr/career-opportunities.and submit your resume and a cover letter addressing suitability for this position.  Please also include copies of post-secondary transcripts and evidence of relevant certificates in your application.  For all application documents, please quote Competition 2492.
Please note: The Melville School of Business is also seeking qualified Computer Science and Information Technology [CSIT] faculty members, information below. If interested, please additionally apply for those competitions.
[Competition 2493] NR1, starting Sep 01, 2023
Note to Applicants:
Kwantlen Polytechnic University welcomes and encourages applications from equity deserving groups and diverse experiences including, but not limited to, Indigenous people, racialized people, people with disabilities, and members of the 2S/LGBTQIA+ community.
If there are any barriers that you are experiencing or an accommodation that we can provide to support you through the application process, please reach out to us at humanresources@kpu.ca.
All qualified candidates are encouraged to apply; however, Canadians and permanent residents will be given priority.
We thank all applicants for their interest in employment with KPU. Only those selected for an interview will be contacted. 
Kwantlen Polytechnic University is committed to protecting the safety and welfare of employees, students, and the general public, and upholding the reputation and integrity of the University. For this reason, final applicants will be asked to undergo a background check.