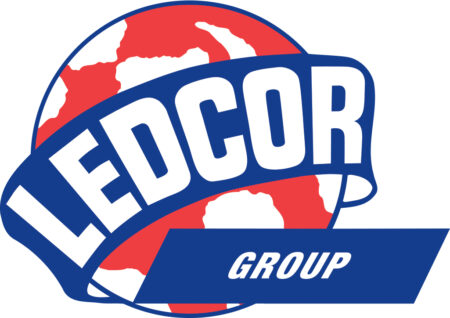 City : Edmonton, AB; Calgary, AB
Category : Full time Specialized Administration
Industry : Construction
Employer : Ledcor Group
Job Summary:
As the Compliance Administrator you will be responsible for implementing specialized knowledge of the National Safety Code (NSC) Standards and Department of Transportation (DOT) Regulations, to support the overall Ledcor NSC and DOT Programs. The Compliance Administrator provides administrative assistance to the Compliance Manager, as well as the operation's teams. You are a driven individual, who continuously looks for opportunities to learn and grow.
Join the Ledcor Equipment Group in Calgary or Edmonton, AB!
Essential Responsibilities:
Support Ledcor's National Safety Code (NSC) and Department of Transportation (DOT) Programs through ensuring information is kept up to date and links are functioning in the compliance manuals, administrative manuals, CMS procedures, and compliance SharePoint site
Improve compliance procedures and processes while working closely with the Compliance Manager and operations teams
Review and enter driver, equipment, permit, and facility documentation into JD Edwards and Workday
Develop specialized knowledge of NSC & DOT regulations, legislation, rules, policies, and procedures
Assist in conducting internal audits, as well as follow-up action plans
Organize and schedule compliance meetings and provide meeting minutes to the team
Qualifications:
2 plus years of experience in a similar role
Experience with JD Edwards, Workday, and SharePoint is an asset
Proficient in Microsoft Outlook, Word, Excel, and PowerPoint
Excellent written and verbal communication skills, with strong attention to detail and accuracy
Demonstrated ability to work independently, research, and solve problems
Task-oriented with an excellent sense of priority, logic and objectivity; highly organized and capable of managing multiple priorities
Work Conditions:
This is a hybrid role involving both working from home and attending the office or the project site
Additional Information:
Company Description
The Ledcor Group of Companies is one of North America's most diversified construction companies. Ledcor is a company built on a rich history of long-standing project successes.
But when you work for Ledcor, your experience will go far beyond the project. Do you want a career that means more? Join our True Blue team now!
Employment Equity
At Ledcor we believe diversity, equity, and inclusion should be part of everything we do. We are proud to be an equal-opportunity employer. All qualified individuals, regardless of race, color, religion, sex, national origin, sexual orientation, age, citizenship, marital status, disability, gender identity, Veteran status or any other identifying characteristic are encouraged to apply.
Our True Blue team consists of individuals from all backgrounds who contribute diverse perspectives and experiences to Ledcor. We are committed to continuing to build on our culture of empowerment, inclusion and belonging.  
Adjustments will be provided in all parts of our hiring process. Applicants need to make their needs known in advance by submitting a request via email. For more information about Ledcor's Inclusion and Diversity initiatives, please visit our I&D page.