Communications and Game Day Coordinator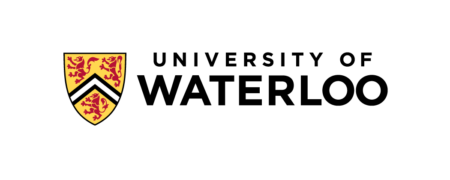 City : Waterloo, ON
Category : Permanent
Industry : Education
Employer : University of Waterloo
Overview:
This position is part of the Marketing team in the Department of Athletics and Recreation reporting to the Manager, Marketing & Communications. The job is responsible for the communication, sport information requirement, and game day operations of the department of Athletics and Recreation. Through this role, internal and external stakeholders are able to acquire further information on the programs, services and sport outcomes within the department. The incumbent communicates using a variety of tools including the main Waterloo Warriors website, social media, newsletters, print, and more. The objectives of the incumbent are achieved within the context of the Department's Mission, Vision and Values supporting an enriched student experience, promoting wellness and inspiring all Warriors to reach their full potential.
Responsibilities:
Department Wide Communications
Strategic Communications

Develops communication initiatives that align with all Department of Athletics and Recreation goals
Produces and posts the majority of the content on the Department of Athletics and Recreation official website and social media channels (Facebook, Twitter, Instagram, YouTube) as well as monitoring all social media pages of varsity athletes, teams and coaches
Gathers and archives digital content to be used throughout the season for a variety of social media posts
Communicates to both internal and external audiences regarding varsity athletics (game previews, recaps, etc.) and recreational programming (registration, special events, closures, student wellness, etc.)
Works closely with all members of the marketing and communications team to develop key messages for promoting major events throughout the year
Works with the central University Relations and Student Life Communication teams as the departmental liaison for all campus wide communication strategies

Sports Information

Fulfill requirements mandated by OUA/U SPORTS in the areas of:
Game Day: Stats, Minor Officials, OUA TV Webcasts, Scoresheet submissions, etc.
Content: Athlete/Highlights of the Week Submissions, Stories, Social Media Posts
Serve as the lead contact point for all OUA and U SPORTS Communication (media requests, stories, stats, social media, etc.)
Travel to OUA/U SPORTS Championships when the Warriors are participating to report and promote results through the use of website and social media (photos, videos)
Represent the University of Waterloo on OUA/U SPORTS committees related to Sports Information

Media Relations

Work closely with local media in the collection and dissemination of all scores/stats relation to Warriors teams
Manage and accommodate media; facilitate press conferences/interviews
Pitch stories to media to enhance the Warriors brand and increase exposure of our student-athletes
Monitor and react to any media surrounding the Warriors
Game Day Operations Manager
Oversees all Game Day Operations for sports of basketball, football, hockey and volleyball
Manages Sport Coordinators (student leaders) who oversee the sports of basketball, hockey and volleyball
Hires and trains 30+ minor officiating teams for soccer, field hockey, football, basketball, hockey and volleyball including the operation of scoreboards
Creates budget and issues payment for all game day staff and equipment required for varsity games (cameras, laptops, printers, etc.)
Provides information and statistics before, during and after events to media and visiting schools
Provides staffing and organization to create game day multi-camera broadcast quality webcasts with commentators for all required sports as per the plan dictated by the OUA for OUA.tv
Website/New Media
Assist in the production of key departmental communication items (media guides, ticket promotion, Warrior Rec registration etc.)
Maintain, update and promote all aspects of the official Waterloo Warriors website (www.gowarriorsgo.ca) keeping content, photos, videos up to date
Works closely with social media/brand manager to produce social content (promotional graphics, award winners, etc.)
Coordinate and manage photo/video for varsity games and all major events (Banquets, OUA Championships, Rec Programming, etc.)
Archive all video/photos for historical purposes
Qualifications:
Bachelor's degree in related discipline (i.e. Recreation & Sports Business, Business Admin, Marketing, Communications, English) or equivalent education and experience.
Certified in Standard First Aid
A minimum 2 years' related experience in other communication role(s), preferably in an educational or athletic setting
Experience in writing (specifically sports journalism)
Strong knowledge of all the major social media platforms and how to engage and build an audience
Experience in leading and motivating staff in a supervisory role
Awareness of current department and campus-wide initiatives, best practices at other universities and current research focusing on student engagement
Excellent interpersonal, written, and oral communication skills
Ability to work under pressure and tight timelines
Work effectively in a diverse group of people
Situational awareness to schedule, plan and work with over 30 staff on different events
Strong understanding of student services and student programs that enhance the academic, health/wellness and social development of students on campus
Excellent organizational and time management skills: able to manage multiple tasks, meet deadlines, and negotiate changes in priorities as required
Advanced understanding of social media and web communications
Knowledge of the sport offerings at the University of Waterloo and their rules/regulations
Knowledge of OUA/U SPORTS offerings and procedures/protocols
Intermediate to advance skill level with web platform database (Sidearm Sports/Presto Sports/Fusion Go)
Intermediate to advanced skill level with MS Office (especially Word, Outlook)
Comfortable working independently or in a team environment
Confident when it comes to problem solving and reacting quickly to issues that may arise
Many hours outside of normal business hours are required, including many weekend and evening hours
Equity Statement:
The University of Waterloo acknowledges that much of our work takes place on the traditional territory of the Neutral, Anishinaabeg and Haudenosaunee peoples. Our main campus is situated on the Haldimand Tract, the land granted to the Six Nations that includes six miles on each side of the Grand River. Our active work toward reconciliation takes place across our campuses through research, learning, teaching, and community building, and is co-ordinated within our Office of Indigenous Relations.
The University values the diverse and intersectional identities of its students, faculty, and staff. The University regards equity and diversity as an integral part of academic excellence and is committed to accessibility for all employees. The University of Waterloo seeks applicants who embrace our values of equity, anti-racism and inclusion.  As such, we encourage applications from candidates who have been historically disadvantaged and marginalized, including applicants who identify as First Nations, Métis and/or Inuk (Inuit), Black, racialized, a person with a disability, women and/or 2SLGBTQ+.
All qualified candidates are encouraged to apply; however, Canadians and permanent residents will be given priority.
The University of Waterloo is committed to accessibility for persons with disabilities. If you have any application, interview, or workplace accommodation requests, please contact Human Resources at hrhelp@uwaterloo.ca  or 519-888-4567, ext. 45935.