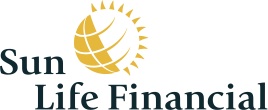 City : Ottawa
Category : Full-time
Industry : Finance
Employer : Sun Life Financial
Vous êtes unique, comme le sont votre parcours, votre expérience et votre façon de voir les choses. Ici, on vous encourage et on vous motive à donner le meilleur de vous-même, et on vous donne les moyens de le faire. Vous travaillerez avec des collègues dynamiques – experts dans leur domaine – qui sont impatients de partager leurs connaissances avec vous. Vous aurez des gestionnaires inspirants qui vous aideront à développer votre potentiel et à atteindre de nouveaux sommets. Chaque jour, vous aurez de nouvelles occasions de rendre la vie de nos Clients plus radieuse – ils sont au cœur de tout ce que nous faisons. Découvrez comment vous pouvez faire une différence dans la vie des gens, des familles, des collectivités – ici et partout dans le monde.
Description de poste:
This position offers an exciting opportunity to be involved in the administration of Sun Life Financial Distribution (SLFD). The Commission Associate will provide accurate administration of SLFD compensation, relating to insurance, health and wealth products within the required deadlines.  The team also provides technical and procedural advice on complex compensation inquiries. The SLFD Commissions team documents and implements new compensation processes in addition to investigating compensation inquiries and production problems.  
What will you do?
Calculate commissions for non-standard transactions for retail insurance, health and wealth products

Update M2 system for manual commission calculations, error corrections and adjustments

Provide expertise and excellent customer service when handling commission related inquiries for Sun Life Financial Distribution

Consult with business partners on unusual situations that may require a unique solution or is more complex in nature

Conduct regular audits and health checks of commissions

Develop and revise commission processes; establish processes for new procedures

Ensure team documentation is accurate
What do you need to succeed?
Proficient math skills and strong problem solving skills

Excellent written and verbal communication skills

Proficient working knowledge of CSW, Windows, Microsoft Office, Outlook and Excel

Ability to work independently with minimal direction and frequent interruptions, in addition to working in a team environment

A positive attitude with a commitment to high quality service
Assets:
Bilingualism (French/English) is an asset

Previous experience working with the SLFD; knowledge of advisor commission and processes for SLFD

Knowledge of M2, Univeris, Ingenium, LF, and CSW systems

Knowledge of Sun Life retail products
Notes:
Overtime will be required during mid-month and month-end cut-off periods or at other peak periods dictated by workload
What's in it for you?
15 days vacation per year

Flexible Benefits from the day you join to meet the needs of you and your family

Pension, stock and savings programs to help build and enhance your future financial security

Wellness programs that support the three pillars of your health – mental, physical and financial

Fitness and wellness programs that help you balance work and life and enjoy a healthier lifestyle
#LI-Hybrid
L'échelle du salaire de base est pour l'emplacement principal du poste affiché. Elle peut varier selon l'emplacement du candidat sélectionné et d'autres facteurs. En plus du salaire de base, les employés admissibles de la Financière Sun Life participent à différents programmes de rémunération incitative, dont le montant octroyé est discrétionnaire et dépend du rendement de l'employé et de la compagnie. Certains postes de vente participent à des programmes de rémunération incitative basés sur les résultats de vente individuels ou de groupe. 
Depuis toujours, la diversité et l'intégration sont au cœur des valeurs de la Financière Sun Life. Nous croyons qu'un effectif diversifié ayant des points de vue variés et des idées créatives est avantageux pour nos clients, pour les collectivités où nous exerçons nos activités, ainsi que pour nous tous, en tant que collègues. Nous accueillons avec enthousiasme les candidatures de personnes compétentes provenant de tous les horizons.
Les personnes handicapées ayant besoin de mesures d'adaptation pour présenter leur candidature et celles qui doivent consulter les offres d'emploi sur un support de substitution peuvent envoyer leur demande par courriel à l'adresse 'thebrightside@sunlife.com'.
À la Sun Life, nous voulons créer un environnement de travail flexible où nos employés sont outillés pour donner le meilleur d'eux-mêmes. Nous offrons plusieurs options de travail flexibles selon les exigences du poste et les besoins individuels. N'hésitez pas à en discuter pendant le processus de sélection.
Nous remercions tous les candidats de l'intérêt manifesté pour ce poste. Nous ne communiquerons qu'avec les personnes qui auront été retenues pour passer une entrevue.
Échelle salariale:
37,600/37 600 - 61,500/61 500
Catégorie d'emploi:
Ventes - Soutien à la distribution
Fin de l'affichage:
30/09/2022