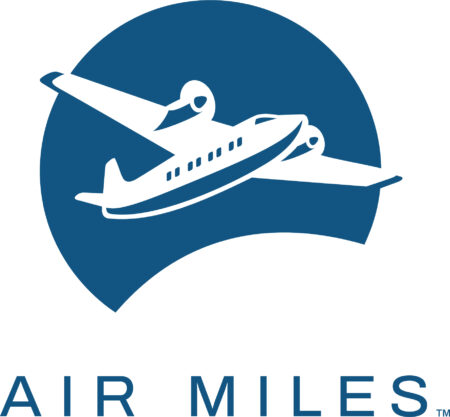 City :
Category : Other
Industry : Marketing
Employer : AIR MILES
Commercial Counsel
The AIR MILES Reward Program is Canada's most recognized loyalty program with nearly 10 million active collector accounts. With more than 30 years of experience, we have a proven track record of driving long-term loyalty.  
There's a reason we're recognized as one of the best places to work year after year: we give you more than a place to work, we give you a place to grow your career. That's what sets us apart.
 Benefits and Perks at AIR MILES:
Flexible work environment with remote work stipends

AIR MILES Gold® Collector status upon hire

Free AIR MILES issued annually on your anniversary date

Group RRSPs & company matching program

An annual wellness subsidy

Robust wellness resources including cognitive behavioural therapy and a Headspace subscription

Summer Hours Program (half-day Fridays + 3 Summer Fun Days)

Two-week Sabbatical Leave and 20,000 AIR MILES in the year following each five-year milestone anniversary

Volunteer paid time off

Generous tuition reimbursement programs

Extensive learning and development opportunities
What Will You Work On?
As Counsel, you will be responsible for providing support to the LoyaltyOne Legal team inclusive of the AVP Legal, lawyers, and law clerks, as well as internal clients. This includes providing practical and timely guidance, advice and legal counsel primarily on commercial, confidentiality, vendor and technology contracts, and regulatory compliance matters. This opportunity is perfect for someone who is eager for the chance to work on a wide variety of projects that intersect with technology, privacy, intellectual property and marketing, in a fast-paced, collaborative, dynamic environment.
How Will You Create Impact?
Provide commercial law support to the LoyaltyOne Legal team who supports the AIR MILES® Reward Program ("AMRP") inclusive of the AVP Legal, lawyers, and law clerks, as well as internal clients; contract review, interpretation and drafting of commercial contracts, non-disclosure agreements, licensing terms and conditions, vendor MSAs and SOWs, and technology contracts

Contribute to contract management to ensure timely execution, renewal and termination of contracts

Provide counsel, advice, interpretations, and legal research on the regulated and compliance portions of LoyaltyOne and the AMRP including privacy, CASL, travel industry regulation, insurance, liquor, healthcare, banking, etc.

Monitor external environment to identify, counsel and respond to emerging legal and regulatory trends and developments

Consulting with the AVP Legal, liaise and collaborate with internal legal team members and external legal advisors to provide counsel on general matters of interest to the company

Assist with drafting and revising policies, creating templates and contract summaries, and collaborating on Legal team projects and initiatives
Let's Talk About You:
JD/LLB, licensed to practice in ON

2-4 years work experience for in-house legal department or law firm negotiating, settling and drafting a variety of contracts, including commercial, technology, vendor, intellectual property, data/privacy-related, and/or marketing contracts and licenses

A keen interest in privacy and privacy-related matters

Collaborative and flexible personality; eager to partner and work in tandem with the business

Excellent business acumen with the ability to understand the operations and challenges within various internal and client stakeholder groups

Demonstrated skills in providing excellent service to customers

A high level of integrity and trust

Bilingual (English/French) would be an asset but not required
AIR MILES is for Everyone
We are committed to embedding inclusion in the way we work and the services we offer. We believe inclusion is not only a strength but a competitive advantage for AIR MILES, and we focus on building a culture of belonging that enables us to perform, innovate and be our authentic selves.  
If you are excited about the role, but don't meet every single requirement outlined in the job description, we encourage you to apply anyway.  You never know, you might just be the right candidate for this role, or others!
In your application, please feel free to advise if you require accommodation for the interview process. We also welcome you to note which pronouns you use. Please know preliminary interviews are conducted remotely, via phone or video call. We look forward to 'virtually' meeting you!
Flexible Work Environment
AIR MILES is proud to offer Corporate Associates the flexibility to choose where they do their best work and we do not mandate a minimum number of days required in office. That said, the doors at our Toronto office are always open to Associates who prefer an office environment or need a change of scenery. All members of our Customer Care team permanently work from home.
No matter where you work from, everyone is set up with the tools and resources required to stay connected and make work-from-anywhere routines more comfortable.
Check us out – AIR MILES, a LoyaltyOne Company on LinkedIn |Glassdoor| Facebook |
Twitter | Instagram LoyaltyOne Culture | Instagram AIR MILES
Legal
Job Type:
Regular