College Director – Kelowna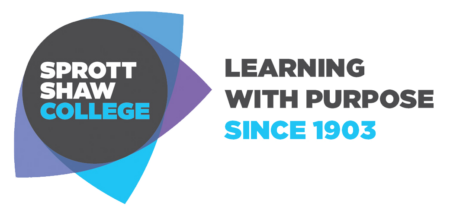 City : Kelowna
Category : Other
Industry : Education
Employer : Sprott Shaw College
Do you enjoy teaching and mentoring others? Sharing your current knowledge and experience? Are you motivated by using your talents to support others? Come work for one of BC's top private colleges!
Established in 1903, Sprott Shaw College is a private post-secondary institution with 16 government-designated campuses across British Columbia. We take great pride in educating and preparing our students for rewarding and relevant careers in Administration, Business, Trades & Design, Nursing & Healthcare, and Child, Family & Community Support.
Sprott Shaw College is the subsidiary company of CIBT Education Group, one of the fastest-growing companies in BC according to Business in Vancouver. As an organization, we cultivate professional growth and positive working environments for our employees, which fosters our values of Community, Diversity, Integrity, Quality, Respect, and Results-Oriented.
Reporting to the Regional Director, the College Director serves as the leader, team-builder and operations manager of a Sprott Shaw College campus. The College Director is focused on student outcomes, matters of compliance, and operating efficiencies.
Responsibilities
Admissions: Verifies students meet all admission requirements and gives final approval for student's enrolment into the campus

Program Management: Determines program schedules and required resources based on student enrollment

Student Responsibilities: Reviews student course and teacher evaluations to ensure quality of student experience, addressing student queries or concerns where necessary

Staff Responsibilities: Recruits, trains, and supports instructional and support staff, conducting

performance appraisals and performance management

Academics & Compliance: Ensuring academic and administrative operations are in compliance with applicable regulatory bodies, government agencies, policies and procedures

Participates in campus-level and organization-level meetings and events

Monitor KPIs and manage the financial performance and budget of the campus

Duties and responsibilities may be added, deleted, or changed at any time at the discretions of management, formally or informally, either verbally or in writing
Qualifications and Education
Undergraduate degree or professional designation accompanied by five (5) years of experience in adult education

Knowledge of the private college education sector and best practices in post-secondary education

Knowledge of governance issues and matters of compliance, with experience in audit processes

Supervisor experience with fiscal management preferred

Demonstrated strengths in leadership, team building, staff development and, creating productive and collegial workplace environments
Skills & Competencies
Advanced problem solving and conflict resolution management and leadership skills

Ability to work productively in a fast-paced multitasking environment

Ability to manage time sensitive activities and producing accurate reports

Strong interpersonal skills

Strong skills in MS Office and Database Systems
Values
Ethics

Professionalism

Integrity

Quality

Reliability

Trust
What we offer
Reimbursement of Practicing license or Professional Association Membership fees

Tuition discount for Spouse and Children

Long Service Awards Program

Employer-paid training such as Indigenous Awareness and LGBTQ2+

Reimbursement of tuition costs for attaining Adult Education Credential

Disability and Life insurance

Employee Assistance Program

Extended health care (Dental, Vision, paramedical)

Flexible schedule, work life balance

Eligible to participate in a Registered Retired Savings Plan and the Deferred Profit Sharing Plan

5 sick and 2 personal leave days a year for full-time employees

Education and Training allowance
Commitment to Equity, Diversity & Inclusion
Sprott Shaw College is an Equal Opportunity Employer and welcomes all applicants to apply and does not discriminate based on race, religion, color, sex, gender identity.
CLOSING DETAILS
Application Process: Please apply with a cover letter and resume on this site.
Application Deadline: The position will be filled as soon as a suitable candidate is identified.