Coking Facility Operator I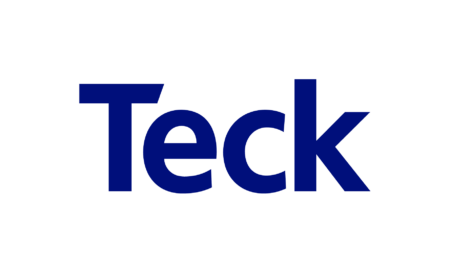 City : Richmond, British Columbia, CA
Category : Trades
Industry : Mining/Quarrying
Employer : Teck
Temporary - 12 Months
Closing Date: June 16, 2023 
Reporting to Operations Supervisor, Process Operator I provides the resources necessary to implement the day to day wash plant, coking oven, and auxiliary equipment operations, while maintaining a safe working environment.  This position entails handling of steelmaking coal from unloading trucks, inventory and storage management, coal washing, drying, blending, crushing, coking, coke testing and data collection.  The operator must possess sufficient mobility to allow access to sampling and testing locations, and performs housekeeping duties in areas which may be in an awkward or difficult to reach.  The operator must be physically able to use a variety of physical and chemical testing equipment. Preferably, the operator can operate a forklift. This position requires a rotational schedule but dayshift only.
Responsibilities
•    Be a courageous safety leader, adhere to and sponsor safety and environmental rules and procedures
•    Observe all applicable safety, quality, environmental and hygiene regulations
•    Identify potential safety hazards, including fire or explosion hazards and take immediate action to correct the 
     hazard and report the situation to supervisory personnel on site
•    Perform Field Level Risk Assessment and Job Observation on tasks, and contribute to hazard risk assessments, 
     incident investigations, workplace inspections, and safety meetings
•    Proper disposal of coal, coke and other wastes according to environmental policies
•    Perform daily hands-on duties on coal washing and preparation, coke oven operations, and coke testing & 
     analysis following Standard Operating Procedures and/or ASTM methods, including startup/shutdown of equipment
•    Monitor process parameters and respond to alarms 
•    Review and analyze data to achieve process optimization through circuit adjustments 
•    Maintain proper sample/testing documentation 
•    General housekeeping duties, such as vacuuming and wiping down equipment
•    Perform regular equipment maintenance, such as equipment lubrication, gasket replacement, and unplugging 
     lines 
•    Perform daily preventive maintenance checklist, such as for hoist and ventilation system 
•    Communicate end of the day information regarding process changes and issues to Operations Supervisor and to 
     team members on subsequent shift
•    Filling out paper and electronic runsheets
•    Recording in the logbook any issues and changes to the circuit

Qualifications
•    Minimum High School Diploma or General Education Diploma (GED)
•    Previous plant experience in an operation role or in testing environment will be an asset
•    Ability to multi-task, have strong organizational skills, a motivated self-starter, and able to work well under pressure 
     to get results 
•    Excellent interpersonal skills with ability to work well as a team player or individually 
•    Must be able to communicate in both verbal and written form and be capable of maintaining neat and accurate 
     records and logs of plant operation
•    Proficient in Excel, Word, Outlook and SharePoint
•    Ability to operate mobile equipment, like forklift and hydraulic lifters
•    Flexible to work shifts (weekdays or weekends, dayshift only)
About Teck
At Teck, we value diversity. Our teams work collaboratively and respect each person's unique perspective and contribution.
Qualified applicants interested in joining dynamic team are encouraged to submit a resume and cover letter electronically.
 
We wish to thank all applicants for their interest and effort in applying for the position; however, only candidates selected for interviews will be contacted.
 
Teck is a diversified resource company committed to responsible mining and mineral development with major business units focused on copper, steelmaking coal and zinc, as well as investments in energy assets.
 
Teck has been named one of Canada's Top 100 Employers for the six consecutive years. Teck has also been named to the Forbes list of the World's Best Employers for the past two years and is one of Canada's Top Employers for Young People.
 
Headquartered in Vancouver, Canada, its shares are listed on the Toronto Stock Exchange under the symbols TECK.A and TECK.B and the New York Stock Exchange under the symbol TECK.
 
Learn more about Teck at www.teck.com or follow @TeckResources