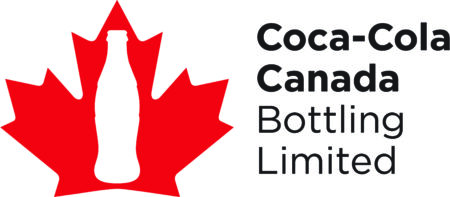 City : Brampton, ON
Category : Supply Chain
Industry : Food and Beverage Production
Employer : Coca-Cola Canada Bottling Limited
Facility Location- Brampton  
Department - Direct Procurement
Job Function - Supply Chain
About Us
Proudly Canadian and Independently Owned, We are Coke Canada! 
Coca-Cola Canada Bottling Limited is Canada's premier bottling company. We are an independently owned business encompassing over 5,800 associates, more than 50 sales and distribution centers, and 5 production facilities nationwide. 
We have a 120-year heritage of manufacturing, marketing, selling, and distributing the major branded ready-to-drink products Canadians love. 
Our brands include: Coca-Cola®, Diet Coke®, Coca-Cola® Zero Sugar, Coca-Cola Life™, Sprite®, Fanta®, Barq's®, NESTEA®, POWERADE®, Minute Maid®, DASANI® and Vitaminwater®; and our partner brands: Canada Dry®, Monster Energy® and A&W®. 
We pride ourselves on building diverse and sustainable relationships with our customers, consumers, stakeholders and communities through our shared values:   lead with an entrepreneurial mindset, collaboration, integrity, accountability, quality and safety.   
About This Opportunity
Our National Co-op program is designed to unleash the potential of undergraduate students, giving them valuable and impactful work experiences, and insight into our ways of working and our values-driven approach to business. 
The Procurement Coop reports to the Procurement Manager, whose chief mandate is to focus on training, systems & tools, managing SharePoint site, managing general procurement mailbox, supporting the Procurement Policy and supporting various project management work that supports our Procurement team and overall company goals and objectives
It is a great opportunity for someone looking to get experience is to develop sourcing and negotiation skills in Procurement while having an exposure to the company acumen. The individual will gain exposure to the financial impact and results of the sourcing projects being led and gain true value of Procurement contribution to the overall success of the company. 
Responsibilities
Interact with key stakeholders in identifying business needs, building relationships, and selling the features and benefits of early procurement involvement.
Manage preparation, implementation, and execution of procurement processes.
Implement procurement processes to ensure efficiency, cost savings and best practices.
Assist Vendor Manager in vendor selection, management, and performance.
Perform sourcing, liaising, and negotiating with new and existing suppliers to improve business.
Re-negotiate contracts with suppliers to produce better savings and further value for spend.
Provide updates about procurement related progress and potential delays daily to the Business Manager.
Analyze market and delivery trends to develop procurement technologies and processes that support those trends.
Qualifications
Currently enrolled in a Bachelor Program in Supply Chain, Operations or a relevant program; 3rd year preferable 
Demonstrated leadership with great attitude, passion for growing and continuous learning
Demonstrated ability to meet deadlines and deliver results in a fast-paced environment with changing and competing priorities
Self-motivated with strong problem-solving aptitude
Strong communication and presentation skills
Able to display a positive attitude with a high level of professionalism
Excellent communication abilities, both written and oral
Excellent computer skills with proven ability to work with Microsoft Office Suite product with intermediate to advance skills in Excel 
Important
Important – All offers of employment at Coca-Cola Canada Bottling Limited ("Coke Canada") are conditional upon a successful background clearance obtained through our contracted third-party vendor. The standard clearance requirements depend on the position and may include some or all of the following: criminal clearance, employment verification, education verification and driver's abstract review. Please advise the Talent Acquisition team if you have any questions or concerns in regard to this once you are contacted for further consideration. 
Coke Canada is committed to creating a diverse and inclusive workforce with a number of programs, policies and resources in place to support our people. 
For individuals with disabilities, should you require accommodations or support throughout the recruitment process please contact our Talent Acquisition Services team by calling 1-844-383-2653 or email HR@cokecanada.com.
For more information about Coke Canada Bottling, please visit cokecanada.com