Co-op, Marketing – Loblaw Agency, Winter 2024 Student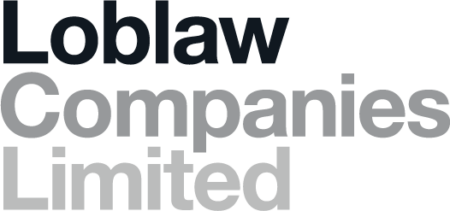 City : Brampton, Ontario
Category : Full time
Industry : Marketing
Employer : Shoppers Drug Mart®
Referred applicants should not apply directly to this role.
All referred applicants must first be submitted through Workday by a current Loblaw Colleague.
Come make your difference in communities across Canada, where authenticity, trust and making connections is valued – as we shape the future of Canadian retail, together. Our unique position as one of the country's largest employers, coupled with our commitment to positively impact the lives of all Canadians, provides our colleagues a range of opportunities and experiences to help Canadians Live Life Well®.

At Loblaw Companies Limited, we succeed through collaboration and commitment and set a high bar for ourselves and those around us. Whether you are just starting your career, re-entering the workforce, or looking for a new job, this is where you belong. 
Term Length: 4 Months
Term Start: January 8, 2024
Term Date: April 19, 2024
Return to Office:
As of March 2022 Loblaw has adopted the following Hybrid working model (a combination of working between the office and remotely).  Colleagues will continue working remotely up to 2 days a week, while spending the other 3 days in the office.
This role provides the selected candidate with an opportunity to work on Canadian retailers Loblaws and Real Canadian Liquorstore, as well top brands including President's Choice, No Name and Theodore & Pringle.
You will support Loblaw Agency's Market team to produce and distribute creative assets to print, web, digital and social sites. This role will help organize the project through dependencies, major achievements and collaborator check-ins, in addition to coordinating input from all contributing parties.
What you'll do:
Planning, Brand Collaboration and Communication
Work with brand managers to understand the overall business goals, dependencies and creative objectives to resolve how to support streamline delivery process and drive administrative accountability

Project intake and planning; assessing project requirements including key dates/milestones, tasks, resources and hours estimation to prepare the project plan

Lead weekly status meetings across tactical phases with respective partners, managing brand team deliverables against schedule

Ensure meetings are outcome driven with clear decisions and next steps
Project Management
Actively manage the day-to-day project progress and communicate team updates as necessary to ensure the well-rounded knowledge of project status and next steps

Schedule project development tasks and updates; anticipate changes and pivot plan accordingly to propel project forward

Risk management; proactively flagging risks/issues to scope, timing or resourcing to key players and find solutions to bring project back on track

Track project health; monitor project completion rates and scope and report on progress

Develop key communication and project documents, manage the distribution, upload and maintenance of all files within the central platform, Workfront
Creative and Production Management
Manage the planning, development and output of tactical creative elements from the creative team. Manage assets and versions control

Develop task briefs and creative documentation, communicate clear asset requirements, translations, feedback and deadlines. Book internal meetings, quality control check, review and manage revisions and stakeholder approvals

Production oversight; collaborate with creative leads and producers, internal and external throughout all stages, communicating deliverables, brand requirements from concept to execution (video, photo, animation and social content)

Understand the development, specifications and production of assets per media plan including, social, digital, OOH, print and broadcast. Working with media partners to build and traffic assets into market
How you'll succeed:
At Loblaw, we seek great people to continually strengthen our culture.  We believe great people model our values, are authentic, build trust and make connections.
If that sounds like you, and you are open-minded, responsive to change and up to the challenges provided in a fast-paced retail environment, apply today.
Our commitment to Sustainability and Social Impact is an essential part of the way we do business, and we focus our attention on areas where we can have the greatest impact. Our approach to sustainability and social impact is based on three pillars – Environment, Sourcing and Community – and we are constantly looking for ways to demonstrate leadership in these important areas. Our CORE Values – Care, Ownership, Respect and Excellence – guide all our decision-making and come to life through our Blue Culture. We offer our colleagues progressive careers, comprehensive training, flexibility, and other competitive benefits – these are some of the many reasons why we are one of Canada's Top Employers, Canada's Best Diversity Employers, Canada's Greenest Employers & Canada's Top Employers for Young People.
If you are unsure whether your experience matches every requirement above, we encourage you to apply anyway. We are looking for varied perspectives which include diverse experiences that we can add to our team.

We have a long-standing focus on diversity, equity and inclusion because we know it will make our company a better place to work and shop. We are committed to creating accessible environments for our colleagues, candidates and customers. Requests for accommodation due to a disability (which may be visible or invisible, temporary or permanent) can be made at any stage of application and employment. We encourage candidates to make their accommodation needs known so that we can provide equitable opportunities.  
 
Please Note:
Candidates who are 18 years or older are required to complete a criminal background check. Details will be provided through the application process.