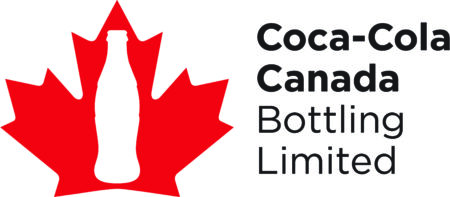 City : Brampton, ON
Category : Sales and Marketing
Industry : Food and Beverage Production
Employer : Coca-Cola Canada Bottling Limited
Facility Location- Brampton  
Work Location -  [[CUST_primaryWorkLocation]] 
Posting Locations - Brampton, ON
Department - Alternative Route To Market
Job Function - Sales and Marketing
Employee Type -  Contractor  Salaried
Shift/Hours –  
About Us
Proudly Canadian and Independently Owned, we are Coke Canada Bottling!
Coke Canada Bottling is Canada's premier bottling company. We are an independently owned business encompassing over 5,800 associates, more than 50 sales and distribution centres, and five production facilities nationwide.
We have a 120-year heritage of manufacturing, marketing, selling, and distributing the major branded ready-to-drink products Canadians love. We pride ourselves on building diverse and sustainable relationships with our customers, consumers, stakeholders, and communities through our shared values: lead with an entrepreneurial mindset, collaboration, integrity, accountability, quality and safety.
About This Opportunity
The Alternative Route-to-Market team is responsible for the national strategy and managing the business performance and partnership with our 33 distributor partners across Canada.
The Alternative Route-to-Market team reports into the Customer Excellence department which includes Customer Sales Solutions Centre (Canadian Contact Centre), Sales Operations, Customer Planning, Customer Experience & Strategic Vending Initiatives.
With Coke Canada being one of the largest CPG companies in Canada, this co-op term will provide a unique learning experience as well as an opportunity to gain project experience and leadership skills.
Working alongside and reporting into the Route-to-Market Executive leading our Coke Foodservice distributor program, the candidate will be focused on optimizing our Go to Market strategy.
We are looking for a student that is passionate about helping us build out a transformational plan for our Local Foodservice Customers. You should have interest in customer service, data analytics, strategy development, stakeholder engagement, and project management. We are offering a flexible working environment and are looking for an individual who is innovative, influential, enjoys working in a team culture without being micromanaged. In this position you will be working within all levels of the company, with exposure to our Senior Leadership.
We currently have opportunities in our Brampton office with flexibility to work from home. Must have own vehicle as they will be required to travel within Ontario market on a regular basis.
Responsibilities
Develop and perform on site customer surveys to identify and evaluate opportunities that will be fundamental in the development of our Go to Market strategy within the Foodservice channel which will include: 

Best practices for go to market strategies from other Food Service Vendors that may improve Coke Canada's customer service experience
Any opportunities to improve Coke Canada relationship or communication to customers
Customer preferred route-to-market

Participate in ride alongs with Coke Canada and Foodservice distributor sales reps to evaluate current selling tools, selling processes, and cross organizational collaboration; as well as provide recommendations on how to improve them.
Evaluate the Foodservice Distributors customer service/marketing processes and identify opportunities for Coke Canada to leverage them to communicate with customers and Distributor reps
Leverage key learnings to develop an internal and external communication plan, which may include training material, playbook, company & distributor newsletters, team site management, social media, and customer marketing communications.
Support the Route-to-Market team with presenting training, strategy & execution plans to Coke Canada and Foodservice distributor sales teams.
Evaluate sales data to make recommendations on potential selling initiatives and pricing strategies.
Develop and present an overall action plan for selling, servicing and communicating within our local Foodservice Channel to Customer Excellence and Senior Leadership
Qualifications
Currently enrolled in a Business Administration, Strategic Management or Commerce Program, 3rd or 4th year preferable
Curious mindset to ask questions, and learn how things work
Comfortable networking and building rapport with new people 
Like the details but can see the big picture with "so what" thinking
Demonstrated leadership with a great attitude and passion for continuous learning
Process mapping and/or project management experience
Strong data analytical skills
Ability to work independently and problem solve
Strong communication (both written and oral) and presentation skills
Advanced knowledge of Microsoft Office applications including Word, Excel and PowerPoint
Experience in sales and/or customer service is preferred but not mandatory
Important
All offers of employment at Coca-Cola Canada Bottling Limited ("Coke Canada") are conditional upon a successful background clearance obtained through our contracted third-party vendor. The standard clearance requirements depend on the position and may include some or all the following: criminal clearance, employment verification, education verification, and driver's abstract review. In addition, all new employees must be fully vaccinated against COVID-19 and provide Coke Canada with proof of vaccination. Please advise the Talent Acquisition team if you have any questions or concerns regarding any of the foregoing once you are contacted for further consideration. 
 
Coke Canada Bottling is committed to creating a diverse and inclusive workforce with several programs, policies, and resources in place to support our people. For individuals requiring accommodations or support throughout the recruitment process please contact our Talent Acquisition Services team by calling 1-844-383-2653 or email HR@cokecanada.com. 
For more information about Coke Canada Bottling, please visit cokecanada.com