Clinical Safety (Safety, Evaluation & Risk Management) Director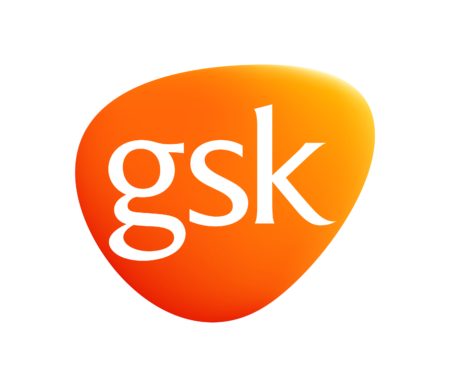 City : Canada Posting Location 6
Category : Other
Industry : Healthcare
Employer : GSK
Site Name:
UK - London - Brentford, Canada - Eastern Canada – Newfoundland, Canada - Eastern Canada – Prince Edward Island, Rixensart, Warsaw, Wavre
Posted Date:
Mar 6 2023
Although this is a GSK House based role, there is flexibility to routinely work from home with limited trips to GSK House as required.
Clinical Safety (Safety Evaluation & Risk Management) Director
This is an important Safety Evaluation and Risk Management (SERM) position within GSK's Global Safety Department, largely focused on support of development products in the GSK Specialty Safety Group, including those in metabolic, immuno-inflammation, respiratory, and neurology.  Day-to-day, you will work hands on in monitoring and evaluation of safety profiles to ensure optimal decisions are made with safety in mind. You will have the opportunity to work across post-marketing products and activities too, conducting routine pharmacovigilance activities such as signal detection/evaluation, authoring key regulatory documents, managing regulatory requests and more.
As a scientist, you will also play a strategic role, driving discussions and improvements in product benefit-risk management. You'll represent SERM in development matrix teams, with your strong communication skills you'll present safety findings to senior stakeholders and governance bodies, and will therefore be comfortable engaging with colleagues at all levels of the organisation. This position offers the successful candidate the chance to develop your scientific and safety expertise while working on novel therapies including those recently marketed.  You'll be exposed to a large organisational matrix, building further skills in partnership, negotiation, and stakeholder management. Additionally, you'll slot into an extremely skilled and supportive team – a group where individuals help one another both in their progression and growth, and in their regular activities.

Key Responsibilities include, but are not limited to:
Representing SERM as a member of development matrix teams, ensuring studies are designed and delivered with a focus on the safety of participants and safety objectives

Leading the monitoring and evaluation of safety data for allocated products to ensure that optimal decisions are made at all stages of the product lifecycle

Conducting routine pharmacovigilance activities, signal detection/evaluation and leading authoring of key regulatory documents (e.g. DSURs, EU RMPs and PBRERs)

Ensuring that all safety documentation is accurate and available to meet global compliance and regulatory requirements

Driving discussions and the management of safety issues within the matrix and the wider safety team

Leading presentation of safety-related findings to senior stakeholders (including Vice President, Senior Leadership Teams, and Governance Bodies)
About You:

This role is high-profile within the Global Safety Department. As such, you will need to be highly self-motivated with a true passion for pharmacovigilance.  You will also be resilient and calm under pressure, with strong interpersonal skills, and a continuous improvement mindset.  You will be comfortable working with complex matrix organisation, as you will frequently collaborate with other safety staff and other groups such as clinical development and regulatory affairs. Due to the nature and importance of these products, we need someone in this role who is comfortable working at pace, who can deal with change, and who is able effectively and efficiently to respond to a broad range of queries and requests.
Why You?

Required Qualifications and experience: 
Significant pharmacovigilance experience relating to Safety Evaluation and Risk Management, encompassing both clinical development and post-marketing activities

Relevant Degree qualification.

Knowledge/experience of international pharmacovigilance requirements (e.g., ICH, GVP modules, CIOMS initiatives) and drug development and approval processes. 

Experience working in large matrix organisations
Preferred Qualifications and experience:
Higher level education/qualification in a relevant discipline

Experience in Safety for metabolic disorders is an advantage
Why GSK?
GSK is a place where outstanding people do amazing things. As a science-led global healthcare company, we exist to help people do more, feel better, live longer. This special purpose – along with our goal of being one of the world's most innovative, best performing and trusted healthcare companies – helps us attract some of the best and brightest minds in the world.
We take pride in providing access to all and continually focus on our opportunity and obligation to do more to improve inclusion and diversity: for our people inside GSK; in the way we do business; and in the communities where we operate. 
We want our company to be a place where diversity of people and thought is valued everywhere and where we're all able to be ourselves and feel a sense of belonging. An inclusive organization where we all feel valued, engaged, and supported, knowing that our work makes an important contribution to our mission. Reinforced by our clear values and expectations, it is part of our DNA. Together we achieve extraordinary things for our patients, who rely on us each and every day.
*LI-GSK 
GSK is a global biopharma company with a special purpose – to unite science, technology and talent to get ahead of disease together – so we can positively impact the health of billions of people and deliver stronger, more sustainable shareholder returns – as an organisation where people can thrive. Getting ahead means preventing disease as well as treating it, and we aim to impact the health of 2.5 billion people around the world in the next 10 years.
Our success absolutely depends on our people. While getting ahead of disease together is about our ambition for patients and shareholders, it's also about making GSK a place where people can thrive. We want GSK to be a workplace where everyone can feel a sense of belonging and thrive as set out in our Equal and Inclusive Treatment of Employees policy. We're committed to being more proactive at all levels so that our workforce reflects the communities we work and hire in, and our GSK leadership reflects our GSK workforce.
As an Equal Opportunity Employer, we are open to all talent. In the US, we also adhere to Affirmative Action principles. This ensures that all qualified applicants will receive equal consideration for employment without regard to neurodiversity, race/ethnicity, colour, national origin, religion, gender, pregnancy, marital status, sexual orientation, gender identity/expression, age, disability, genetic information, military service, covered/protected veteran status or any other federal, state or local protected class*(*US only).
We believe in an agile working culture for all our roles. If flexibility is important to you, we encourage you to explore with our hiring team what the opportunities are.
Should you require any adjustments to our process to assist you in demonstrating your strengths and capabilities contact us on Ukdiversity.recruitment@gsk.com or 0808 234 4391.  Please note should your enquiry not relate to adjustments, we will not be able to support you through these channels
As you apply, we will ask you to share some personal information which is entirely voluntary. We want to have an opportunity to consider a diverse pool of qualified candidates and this information will assist us in meeting that objective and in understanding how well we are doing against our inclusion and diversity ambitions. We would really appreciate it if you could take a few moments to complete it.  Rest assured, Hiring Managers do not have access to this information and we will treat your information confidentially.
Important notice to Employment businesses/ Agencies
GSK does not accept referrals from employment businesses and/or employment agencies in respect of the vacancies posted on this site. All employment businesses/agencies are required to contact GSK's commercial and general procurement/human resources department to obtain prior written authorization before referring any candidates to GSK. The obtaining of prior written authorization is a condition precedent to any agreement (verbal or written) between the employment business/ agency and GSK. In the absence of such written authorization being obtained any actions undertaken by the employment business/agency shall be deemed to have been performed without the consent or contractual agreement of GSK. GSK shall therefore not be liable for any fees arising from such actions or any fees arising from any referrals by employment businesses/agencies in respect of the vacancies posted on this site.
Please note that if you are a US Licensed Healthcare Professional or Healthcare Professional as defined by the laws of the state issuing your license, GSK may be required to capture and report expenses GSK incurs, on your behalf, in the event you are afforded an interview for employment. This capture of applicable transfers of value is necessary to ensure GSK's compliance to all federal and state US Transparency requirements. For more information, please visit GSK's Transparency Reporting For the Record site.