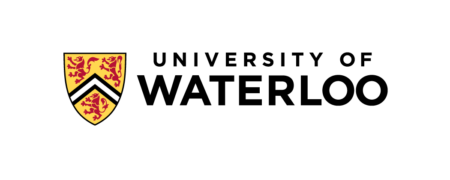 City : Waterloo, ON
Category : Permanent
Industry : Education
Employer : University of Waterloo
Overview:
Reporting to the Manager, Counselling Services, the Clinical Psychologist (CP) works within a multidisciplinary healthcare team consisting of other psychologists, counsellors, psychiatrists, physicians, nurses, health educators, allied health professionals, and other academic support personnel. The CP provides psychological intervention as well as psychodiagnostic assessments. Ultimately, this position helps to support the mission of Campus Wellness which focuses on supporting and promoting academic success, student and campus mental health, psychological wellness, and safety within a diverse and global University of Waterloo community.
Keep on Learning with our:

Tuition Benefit
Professional development / education days and funding
Frequent professional development including ongoing justice, equity, diversity, and inclusion training and activitie

Support your well-being with our comprehensive benefits package
Hybrid schedule, with an option of up to two days per week working remotely, as per UW's work from home policy.
There are 2 positions available. This role can be part time or full time hours. 
Responsibilities:
Psychological Intervention
Psychological intervention is provided for a full range of issues, including but not limited to, emotion dysregulation, obsessions and compulsions, interpersonal relationship difficulties, complex trauma and loss
Psychological intervention provided by the CP will integrate evidenced-based practices and will incorporate scientific findings regarding effective treatment outcome
The CP provides intervention services in both individual and group formats
Psychodiagnostic Assessment
The CP is responsible for conducting a variety of psychological assessments including engaging in unstructured and structured clinical interviewing; administering psychometric tests; report writing; advancing culturally informed diagnostic formulations of current functioning; providing feedback to clients and referral sources and offering recommendations for on and off campus referrals
The provision of psychological assessment services includes evaluation and diagnosis of mood and anxiety disorders, obsessive compulsive and related disorders, personality disorders, trauma and stressor related disorders, psychotic disorders, eating disorders, sleep disorders, sexual disorders, gender identity disorders, substance, and addiction-related disorders. Psychodiagnostic assessments that the CP will be involved with include clients presenting with more complex and comorbid conditions
Multi-Disciplinary Team Member
As part of a multi-disciplinary team member, the CP attends interdisciplinary team meetings, department meetings, Campus Wellness meetings, and other relevant meetings as requested
The CP provides consultation, particularly as it pertains to assessment and assisting clinicians engaged in treating clients, with other members of the client's treatment team including other psychologists, counsellors (social workers and psychotherapists) psychiatrists, physicians, nurses, and other members of the interdisciplinary team
The CP helps triage or screen students who might be appropriate for referral to our community partners to conduct ADHD/psychoeducational assessments
Supervision
The CP provides supervision in psychological intervention and assessment for psychology residents completing their predoctoral residency with the CPA-accredited Waterloo Region Psychology Consortium. The CP also provides supervision for individuals with a Certificate authorizing Supervised Practice through the College of Psychologists of Ontario and others within the service
Qualifications:
PhD/PsyD/Ed.D. or PhD/PsyD/Ed.D. candidate who is/will be eligible for registration as a clinical psychologist with the College of Psychologists of Ontario (adult population competency required; additional competencies with children and adolescent population an asset)
Carries appropriate liability insurance as outlined by the College of Psychologists of Ontario
Scope of practice must include clinical work with adolescent and young adult populations
Demonstrated experience conducting and interpreting psychodiagnostic and psychoeducational assessments
Proven experience in assessment, diagnosis, and treatment of clients with significant, often comorbid, psychological concerns including mood, anxiety, obsessive-compulsive related, stressor and trauma related, psychotic, and personality disorders
Experience providing sensitive and appropriate care for clients from a range of diverse backgrounds (e.g., racial, cultural, gender-identity, sexual orientation)
Demonstrated skill and effectiveness in the application of a broad spectrum of evidence-based psychological interventions/therapies, especially Cognitive Behaviour Therapy, Dialectical Behaviour Therapy, and Acceptance and Commitment Therapy
Excellent interpersonal, communication (oral and written), and organizational skills. Demonstrated initiative and strong skills in problem-solving and decision-making
Proven ability to work effectively with a multi-disciplinary team.Capable of working with and technically supporting people experiencing high levels of stress
Equity Statement:
The University of Waterloo is committed to implementing the Calls to Action framed by the Truth and Reconciliation Commission. We acknowledge that we live and work on the traditional territory of the Neutral, Anishinaabeg and Haudenosaunee peoples. The University of Waterloo is situated on the Haldimand Tract, the land granted to the Six Nations that includes six miles on each side of the Grand River.
The University values the diverse and intersectional identities of its students, faculty, and staff. The University regards equity and diversity as an integral part of academic excellence and is committed to accessibility for all employees. The University of Waterloo seeks applicants who embrace our values of equity, anti-racism and inclusion.  As such, we encourage applications from candidates who have been historically disadvantaged and marginalized, including applicants who identify as First Nations, Métis and/or Inuk (Inuit), Black, racialized, a person with a disability, women and/or 2SLGBTQ+.
All qualified candidates are encouraged to apply; however, Canadians and permanent residents will be given priority.
The University of Waterloo is committed to accessibility for persons with disabilities. If you have any application, interview, or workplace accommodation requests, please contact Human Resources at hrhelp@uwaterloo.ca  or 519-888-4567, ext. 45935.