CLIENT SUPPORT COORDINATOR, SPECIAL ACCOUNTS – Atlantic Region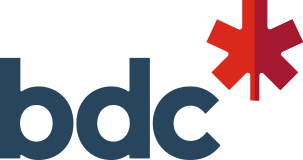 City : Moncton
Category : Client and Operation Support
Industry : Banking
Employer : BDC
No other bank is doing what we do.
At BDC, we help Canada and its entrepreneurs create a prosperous, inclusive and green economy. Our mission is to help Canadian businesses thrive by providing financing, capital and advisory services. We're devoted to Canadian entrepreneurs. We're also dedicated to our employees. Adaptable. Inspiring. Different. There's a reason we like to work here, and we think you'll like it too. Join BDC and help make a difference! 
Diversity. Equity. Inclusion. They're more than just words for BDC. These concepts are foundational to our success and to our ability to attract, retain, mobilize and develop the right talent, as well as to offer a healthy, professional and collaborative environment. We are committed to cultivating and preserving an environment where all employees can thrive, and, for over a decade, we have been recognized as one of Canada's Top 100 Employers and one of Canada's Best Diversity Employers. In recruiting for our team, we welcome the unique contributions that you can bring in terms of your education, opinions, culture, ethnicity, race, sex, gender identity and expression, nation of origin, age, languages spoken, veteran's status, color, religion, disability, sexual orientation, beliefs, experiences, and more.
The Client Support Coordinator, Special Accounts provides support to the Special Accounts team and works closely with the account managers when handling a file, for annual administrative reviews and for the annual risk review. He/she monitors the action plans to facilitate the reorganization of the accounts and, where an adjustment is not possible, to maximize the recovery of advances as soon as possible. He/she also acts as a liaison between account managers, clients and third parties involved in the files. He/she may also act as an account agent in certain files that have been cancelled or require little intervention.
CHALLENGES TO BE MET
Ensure that all loan management activities related to the files are performed in accordance with BDC's policies, procedures and audit instructions. Process administrative activities (amendments, fees, payments, write-offs, etc.) in compliance with directives and procedures related to delegation of authority.

Follow up on file action plans, by applying the specific process (e.g. request for financial statements, loan balance confirmation, tax verification and amendment), and by ensuring that the forms and information are accurate and complete, that conditions have been met and that the signatures have been obtained.

Monitor loan activities and provide clients services, while performing the administrative activities of files. Review, when applicable, financial statements and complete the financial analysis of files.

Follow up on communications and meetings between the various stakeholders (external professionals: lawyers, evaluators, managers, trustees, accountants, etc.) and process service requests by validating the information and effectively managing the active files.

Maintain relationships with the business centre employees, co-workers and internal partners (e.g. finance) to foster strong team spirit, the pursuit of shared goals and the consistent application of policies.

Remain abreast of changes to policies, procedures and detailed processes, and of the trends related to credit and regulation issues that could have repercussions on BDC.
WHAT WE ARE LOOKING FOR
If you can answer YES to the following questions, you could be the person we are looking for!
Do you have a college degree in business administration or a related field?

You are passionate about entrepreneurship and have a good knowledge of the business world?

Your clients and business contacts remember you for your efficient handling of files, your organization and your outstanding customer service?

You are a team player, able to work under tight deadlines and independently?

You are bilingual (English and French), excel in the art of communication, and you are familiar with the various technological tools (Microsoft Office Suite)?
With us, you'll be able to achieve the work/life balance you're looking for, with competitive working conditions and above-market flexible benefits. This includes modern workspaces to work from when you are in our offices, and, for some specific positions, the ability to work remotely, on reserve, and/or within your community.
While we appreciate all applications, we advise that only the candidates selected to participate in the recruitment process will be contacted. If you are a candidate with a disability and need an accommodation to complete the application process, please email us at accessibility@BDC.ca, and include your full name, the best way to reach you, and the accommodation needed to assist you with the application process.