Client Collection Specialist, KPMG Law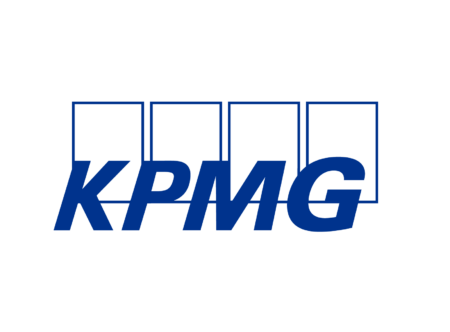 City : Toronto
Category : Administrative/Clerical
Industry : Finance
Employer : KPMG
Overview
At KPMG, you'll join a team of diverse and dedicated problem solvers, connected by a common cause: turning insight into opportunity for clients and communities around the world.
The opportunity
As a Client Collections Specialist, KPMG Law, you will assist Partners in administering collections according to firm policies and procedures. You will proactively manage all outstanding balances for client payments, maintain records of clients' past due balances and follow-up mandate.
What you will do
Day-to-day management of client accounts, including reconciliation, collection calls, dispute identification and resolution

Locate and notify clients of past due balances by telephone, email, mail etc.

Respond to internal and external client account inquiries

Interact with the appropriate departments to research outstanding balances and resolve client issues

Meet with management to communicate key A/R information such as status of accounts

Work with partners, managers and administrative staff on client information that will improve the timeliness of billings and collections

Proactive and timely management of short payments and dispute resolution

Identify and escalate client issues where appropriate

Maintain detailed notes on collection activity and scheduled follow ups

Produce adhoc reports related to A/R as requested

Ensure all customer information is correct, including phone numbers and addresses

Set up repayment plans based on the client's financial position

Prepare and mail client account statements, as required

Implement our collection management processes and procedures in a professional and diplomatic manner, to maximize recovery and minimize debt

Reduce Days Sales Outstanding (DSO) in accordance with agreed terms of business

Skip tracing - searching for the debtor if current contact information doesn't produce results
What you bring to the role
Experience/expertise with a large enterprise resource planning system billing, preferably SAP based, in a professional services environment

Proactive, self-starter that strives for quality and excellence

Strong team player

Ability to work in a fast-paced environment

Proven ability to meet deadlines

Ability to establish productive collaborations across the organization

Strong written and oral communication skills
Keys to your success:
KPMG individuals Deliver Impact | Seek Growth | Inspire Trust and understand that a diverse workforce enables us to deepen relationships and strengthen our business.
Providing you with the support you need to be at your best
For more information about KPMG in Canada's Benefits and well-being, click here.
Our Values, The KPMG Way
Integrity, we do what is right | Excellence, we never stop learning and improving | Courage, we think and act boldly | Together, we respect each other and draw strength from our differences | For Better, we do what matters
KPMG in Canada is a proud equal opportunities employer and we are committed to creating a respectful, inclusive and barrier-free workplace that allows all of our people to reach their full potential. A diverse workforce is key to our success and we believe in bringing your whole self to work. We welcome all qualified candidates to apply and hope you will choose KPMG in Canada as your employer of choice. For more information about Inclusion, Diversity & Equity in Recruitment, please click here.
If you have a question about accessible employment at KPMG, or to begin a confidential conversation about your individual accessibility or accommodation needs through the recruitment process, we encourage you to visit our accessibility page.