Clerk 2, Building Equipment Safety Systems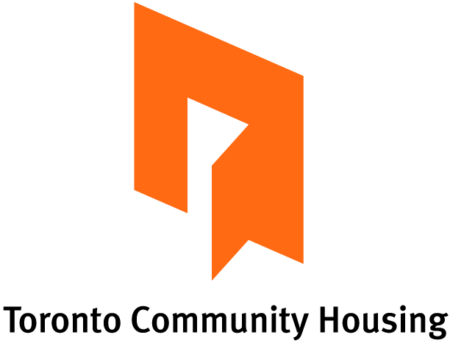 City : Toronto/Downtown
Category : FM - Bldg. Equipment and Safety Systems
Industry : Real Estate and Rental and Leasing
Employer : Toronto Community Housing Corporation
What we offer
In addition to competitive wages and a rewarding career where you can truly make a difference, we offer a comprehensive benefits package that meets the various needs of our diverse employees, including:
Three Weeks paid vacation with four additional paid personal days

Defined Benefit Pension Plan

Health and Dental Benefits

Employee Assistance Plan

Maternity and Parental Leave Top Up

Fitness Membership discount

Annual Tuition Reimbursement 
This job offers the opportunity to work from home as part of a hybrid work arrangement. This arrangement will allow you to work some days at a TCHC work location and the rest of the time from home. The amount of time required to work at a TCHC work location is flexible, while considering operational and service delivery requirements.
Make a difference 

Do you see yourself working for one of the largest social housing providers in North America that is dedicated to improving the lives of its residents? Are you a dynamic, service oriented individual who is eager to learn and expand on current skill sets? If this sounds like you, then we have an opportunity you won't want to pass up! 
What you'll do
Respond to telephone and email enquiries

Keep current on appropriate legislation, policies, events, etc., to enable current information.

Maintain computerized system/databases by updating percentage complete for work orders and job numbers, ensure timely progress billing to clients on a daily basis.

Create work orders, job numbers and quotations on a daily basis.

Input data (eg invoices, PR, CCN…etc) into computerized database (i.e. CMS, Easy Trac,and other data systems as required, etc) and tracking of document (eg invoice, VAC, CCN etc) approvals.

Track vendor costs to ensure payment of all invoices by year end.

Contact vendors for billing, past due invoicing, quotation verification, and other related items.

Create various spreadsheets and documents using Microsoft Excel and Microsoft Project and Microsoft office.

Track, check, update CMS, EasyTrac, and other Data Systems as required

Create, close, fax and file purchase orders to vendors (suppliers/subcontractors/consultants, Property Management etc) for the Facility Management unit

Assign purchase orders and work orders to all incoming invoices and distribute for signature.

Keep ongoing and documented record of work orders, job numbers with description of work.

Create hard copy files for work orders and jobs that require documentation of material/project information filed.

Prepare close-out documents including maintenance manuals, warranties, sign offs etc for jobs completed.

Track vendor cost by entering invoices related to specific job into computerized database, construction filing system and reconciling batches.

Prepare correspondence, notices (including translations), letters, emails, and blue prints to be copied and delivered.

Prepare and send notice to TCHC-Asset Management, Call Centre etc.

Schedule meetings, prepare agendas, take minutes, order refreshments, location & meeting room bookings and attend various meetings.

Maintain list for cell phones, file monthly phone usage records, lieu time hours, travel expenses/mileage…etc notify manager of anomalies.

Prepare and order courier packages for pick-up and delivery.

Advise response centre, in writing, of emergency contact information and scope of work for all jobs upon commencement.

Prepare financial reports, vendor and customer files.

Prepare documentation for pre-construction meetings, progress site meetings, site inspection meetings, job closings and warranties.

Enter trades hours into computerized database
What you'll need 
Demonstrated knowledge of housing related legislation, by-laws, policies, etc.

Demonstrated experience using financial systems with ability to extract and compile data.

Working knowledge of TCHC's organizational structure would be helpful in responding to enquiries from internal and external sources and to appropriately direct documents within the organization.

Demonstrated oral and written communication skills are required to compose correspondence and respond to information requests from a wide range of internal and external contacts.

Experience utilizing a variety of computerized PC office systems with demonstrated ability in various software products including MS Office and SQL.

Must be able to organize, prioritize a heavy and constant workload and meet deadlines with conflicting priorities

Experience with international craft tradespeople and Collective Agreements would be an asset
What's next
Once you apply, we'll review your resume and contact you if your skills and experience match the qualifications for the role. If you are selected to move forward, the process will include one or more interviews and/or assessments and reference checks.
Candidates for unionized positions must score a minimum of 70% to pass any interview or assessment and be considered for the next stage of the recruitment process. Successful candidates will be determined based on score and where applicable, union seniority. Not all candidates who score 70% or higher will automatically proceed to the next stage of the recruitment process as this will be dependent on the number of candidates and number of available roles.