Chief Engineer Train Control & Wayside Systems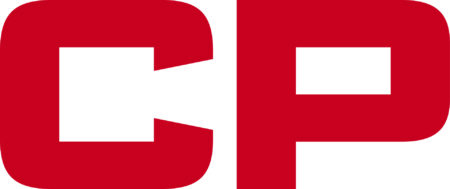 City : Toronto, ON, CA
Category : Other
Industry : Transportation
Employer : Canadian Pacific
Req ID: 100650
Department: Engineering 
Job Type: Full-Time
Location: Toronto, Ontario
Country: Canada
% of Travel: 20-30%
# of Positions: 1
Job Available to: Internal & External
Deadline to apply: 03/21/2023
Canadian Pacific is a transcontinental railway in Canada and the United States with direct links to major ports on the west and east coasts. CP provides North American customers a competitive rail service with access to key markets in every corner of the globe. CP is growing with its customers, offering a suite of freight transportation services, logistics solutions and supply chain expertise. Visit cpr.ca to see the rail advantages of CP. For more on our purpose, culture, and strategy, visit cpr.ca/en/about-cp.
PURPOSE OF THE POSITION:
As the Chief Engineer Train Control & Wayside Systems you will provide leadership and mentorship to Assistant Chief Engineers, and team members for the specification, design, Installation, construction, commissioning and development of safe, reliable, and cost effective mainline and yard wayside train control systems, power systems and wayside detectors.  You will also ensure that the design, testing and implementation standards meet regulatory requirements and business needs and responsibility for maintenance standards and procedures.
 
POSITION ACCOUNTABILITIES:

•    Develop estimates, appropriations, designs, material lists, test plans for all signal, crossing warning system, power system, wayside detector, and yard control systems installations and revisions on CP;
•    Guide strategy, standards, design, and method of implementation of Positive Train Control(PTC and Enhanced Train Control (ETC)wayside equipment;
•    Plan and direct wiring of signal, crossing warning system and wayside detector equipment housings to meet construction schedules;
•    Oversee yard control systems engineering and testing and commissioning
•    Develop multiyear and lifecycle Signals & Communications (S&C) infrastructure renewal plan;
•    Investigate, develop, implement new S&C equipment and systems technology and produce S&C system specifications;
•    Issue S&C equipment safety alerts and maintenance bulletins;
•    Provide direction for technical training for the maintenance of S&C equipment and systems, and required changes to S&C Requirements standards and Recommended Practices;
•    Responsible for design, construction, maintenance, testing and commissioning standards and procedures.
•    Respond to any Regulatory bodies concerns regarding safe operation of the train control system
POSITION REQUIREMENTS: 

•    Must possess a minimum of 15 years of North American signaling and communications
•    Must be a Canadian P.Eng or have ability to obtain;
•    Experience with positive train control;
•    Knowledge of level crossing technology;
•    Knowledge or yard control systems
•    Strategic thinker - Visionary big picture;
•    Able to explain complex technical issues;
•    Must be able to Drive and lead change;
•    Has various signaling exposure
•    Previous leadership experience
•    Must be able to work in an intense 24/7 environment.
WHAT CP HAS TO OFFER:

•    Flexible and competitive benefits package
•    Competitive company pension plan
•    Employee Share Purchase Plan 
•    Performance Incentive Program  
•    Annual Fitness Subsidy
ADDITIONAL INFORMATION:

As an employer with national presence, the possibility does exist that the location of your position may be changed based on organizational requirements.
 
Background Investigation:

The successful candidate will need to successfully complete the following clearances:    
•    Criminal history check 
•    Reference check 
Management Conductor Program:
Becoming a qualified conductor or locomotive engineer is the single best way for a management employee to learn the business at CP. You may be required to obtain a certification or to maintain your current certification/qualification as a conductor or locomotive engineer. 
CP is an equal opportunity employer committed to the principles of employment equity and inclusion. We welcome applications from all qualified individuals. All applicant information will be managed in accordance with the federal Personal Information Protection and Electronic Documents Act ("PIPEDA").