CFO and Vice President, Corporate Services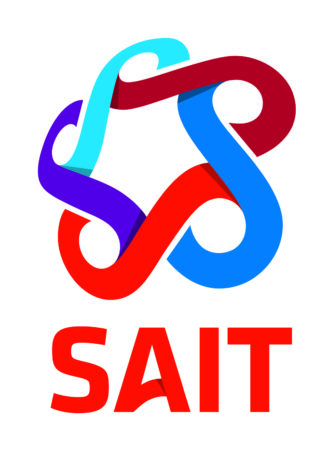 City : Calgary, AB
Category : Executive Temporary Salary
Industry : Education
Employer : SAIT - Southern Alberta Institute of Technology
SAIT is a global leader in applied education and an institution that empowers employees to make a difference in the lives of our students. Building on more than a century of history, we are looking for innovative employees wanting to create a future with us. As part of our team, you are encouraged to be bold and inventive, bringing new ideas to the table. Change excites you.
SAIT offers the chance to do work with a purpose — preparing the next generation of industry leaders, entrepreneurs, advocates and explorers. We develop leaders in the classroom and our workspaces, encouraging lifelong learning for both students and employees.
Your future starts now … at SAIT.
We are looking for individuals who align with our commitment to excellence and who demonstrates:
o a growth mindset through curiosity, creativity, and collaboration
o leads with a world-class customer experience mindset
o is dynamic and responsible to the needs of stakeholders, speed and agility are critical
o someone who embraces trial and error as an important part of learning
The Opportunity
An opportunity now exists to join the Executive Management team as SAIT's Chief Financial Officer and Vice President, Corporate Services (CFO and VPCS). The CFO and VPCS is responsible for the overall management of the Finance and Corporate Services portfolio in support of advancing the priorities of SAIT's Academic Plan and other supporting plans.
Reporting to the President and Chief Executive Officer, the CFO and VPCS is the senior-most administrative officer and participates in strategic planning, budgeting, forecasting, and reporting to optimize SAIT's financial and capital resources while managing risk and maintaining transparency. The CFO and VPCS works collaboratively with senior administrators, academic and administrative leaders, staff, faculty, and other key stakeholders to deliver on plans, programs and commitments while enhancing SAIT's culture of trust and collegiality.
As the ideal candidate, you have A Master's degree in Business, Economics or other related discipline combined with a professional designation (e.g. CA, CMA, CGA) with a minimum of 10 years experience at a senior leadership level, ideally in a post-secondary or other public-sector environment.
To Apply
SAIT has engaged McDermott + Bull for the recruitment of this opportunity. To submit your CV for consideration, in confidence, please visit
https://mbexec.com/sait-cfo-vpcs/.
For more information, please contact Brittany Stansfield at bstansfield@mbexec.ca or Alex Verdecchia at averdecchia@mbexec.ca.
Equity, diversity and inclusion (EDI) is essential to achieving SAIT's vision to be a global leader in applied education. We encourage applications from women, Indigenous people, racialized people, people with disabilities, people from gender and sexually diverse communities, and/or people with intersectional identities. Learn more about
EDI at SAIT
.
At SAIT, we understand that experience comes in many forms. We're dedicated to adding diverse perspectives to SAIT - so if your experience is close to what we're looking for, please consider applying.
SAIT is committed to supporting persons with disabilities throughout the recruitment process. We will work with applicants to provide accommodations upon request to the Talent Advisor.
Personal information that you provide is collected under the authority of the Freedom of Information and Protection of Privacy Act (FOIP Act) section 33(c) and will be used for the purposes of managing the application, selection and interview process. Should you require further information about the collection, use and disclosure of personal information, please contact the SAIT FOIP Coordinator at
foip.coordinator@sait.ca
.
To Apply
Please apply using Chrome, as applications are only supported using Chrome on desktop. To continue with the online application process click on the Apply For This Job button or use your LinkedIn profile. All applications should be made through our online system. By using this system to apply for this position, you agree that your candidacy will be visible to all hiring managers at SAIT. If you have concerns about this, please contact working@sait.ca. Please do not apply to this email address — all applications should be made through our online system.
BEWARE FALSE POSTINGS AND RECRUITING OFFERS
The Southern Alberta Institute of Technology (SAIT) has been made aware of individuals or organizations posing as SAIT using false SAIT postings to attract job seekers and collect personal information.
Please be aware that SAIT will never request information beyond what is required for a resume. SAIT will never ask for sensitive personal information such as birthdates, banking, social insurance or health care account information for our application process.
Career opportunities at SAIT will always be posted on the SAIT career site. If you are uncertain about the validity of a posting or offer, please forward the suspicious posting to working@sait.ca.