Category Director, Omni Channel Discount Division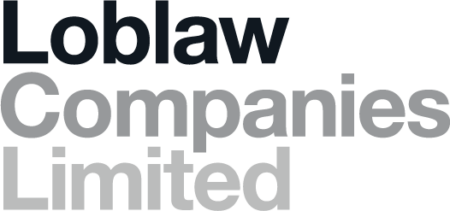 City : Brampton, Ontario
Category : Full time
Industry : Merchandising
Employer : Shoppers Drug Mart®
Referred applicants should not apply directly to this role.
All referred applicants must first be submitted through Workday by a current Loblaw Colleague.
Come make your difference in communities across Canada, where authenticity, trust and making connections is valued – as we shape the future of Canadian retail, together. Our unique position as one of the country's largest employers, coupled with our commitment to positively impact the lives of all Canadians, provides our colleagues a range of opportunities and experiences to help Canadians Live Life Well®.

At Loblaw Companies Limited, we succeed through collaboration and commitment and set a high bar for ourselves and those around us. Whether you are just starting your career, re-entering the workforce, or looking for a new job, this is where you belong. 
At Discount, our purpose is to Feed Everyone. With more than 500 Real Canadian Superstore, Maxi and No Frills locations across the country and over 70,000 colleagues, we provide Canadians with easy access to life's necessities. In Discount, customers find outstanding freshness, great value and a broad assortment of products that will meet their needs, whatever their budget or tastes.
To Feed Everyone, we need to Be Everyone and as one of Canada's Most Diverse Employers, we're committed to Diversity, Equity and Inclusion. We have made it a priority to reflect our nation's diversity not only in the products we sell, but also the people we hire, and the culture we create in our organization and division.
We promote leaders at every level and support our people to follow their passion. We have so much to offer, including a hybrid working model, comprehensive health and wellness benefits, on-site gym facility, Colleague Discount Program, Investment Savings programs and much more!
Hopefully, you'll recognize Loblaw as the leader in food and pharmacy across Canada. With a team of approximately 200,000 colleagues, we welcome Canadians into our stores and online, and we serve them with a passionate focus on our purpose: helping Canadians to Live Life Well®.
We do lots of good stuff. And frankly, there has never been a better time to join our organization, especially if you are passionate about Retail Excellence. We have an established team of dedicated, innovative, and collaborative professionals within our divisional e-commerce team. This group works closely with our traditional in-store teams to help ensure our online shopping experience is effortless, intuitive and reliable, by helping Canadians find the right products and in the right way. 
Reporting to the Divisional Sr. Category Director, the Category Director, Omni-Channel will be accountable for leading every aspect of the online shopping experience for your assigned categories, including vision, strategy, financial performance and program execution.
This is important work. Canadians are counting on us. So, whether you want to join the Loblaw family or are already an experienced member of the team, hopefully you will consider applying.
What You'll Do:
Work closely with the in-store merchandising teams and Loblaw Digital Merchandising to build category, banner and seasonal shopping experiences that engage customers effectively

Responsible for short-term & long-term category strategy development for the online channel, including promotional planning, strategy effectiveness and digital content decisions

Responsible for the optimization of assortment within category to meet Key Performance Indicators on sales and margin

Responsible for achieving overall divisional targets for online sales, margin, market share, tonnage and other KPIs

Work collaboratively with the Digital Merchandising team to define requirements for Category and Product listing pages and find opportunities to better represent products online

Cross-collaborate with various colleagues in retail merchandising, promotions, operations, control brands, supply chain, loyalty, marketing, and Loblaw Advance to build and execute on strategies online

Monitor product pricing strategy that meets the needs of the format and to maintain a competitive advantage

Analyze weekly online channel basket, category & product performance online to find opportunities

Monitor and understand the competitive landscape to effectively position Loblaw to be Canada's favourite online destination

Actively educate and influence various teams to understand omni-channel requirements and processes to help achieve targets
What You'll Need:
5+ years of business experience in category management and/or e-commerce merchandising 

3-5 years experience leading and establishing a team

A strong understanding of the market and competitive landscape to recognize and capitalize on opportunities

Ability to gather and synthesize customer, competitor and market insight and information

Shown strength in having a 'customer lens' in all decision-making process

Proven track record to develop short- and long-term plans in line with corporate strategies

Shown ability to deliver results in a high-pressure environment with the ability to set priorities and meet challenging deadlines

Thrive in a fast-paced corporate environment and collaborate across the enterprise to solve complex problems

A curious, entrepreneurial and energetic individual who passionately seeks out opportunities to improve competitiveness and demonstrates an innovative spirit

An effective change agent and champion who possesses the influencing skills needed to build strong business relationships through networking and excellent communication skills 

Positive attitude and team player, who represents our company values
Ability to develop and deliver presentations for key stakeholders and leadership

Ability to work with and analyze assortment data

Fast Learner, ability to utilize variety of PCX Digital Planning Tools and Google Reporting once trained

Previous experience with E-commerce/Omni-Channel, Retail Merchandising and/or Operations is an asset. Experience managing Fresh categories is an asset. 

 
Our commitment to Sustainability and Social Impact is an essential part of the way we do business, and we focus our attention on areas where we can have the greatest impact. Our approach to sustainability and social impact is based on three pillars – Environment, Sourcing and Community – and we are constantly looking for ways to demonstrate leadership in these important areas. Our CORE Values – Care, Ownership, Respect and Excellence – guide all our decision-making and come to life through our Blue Culture. We offer our colleagues progressive careers, comprehensive training, flexibility, and other competitive benefits – these are some of the many reasons why we are one of Canada's Top Employers, Canada's Best Diversity Employers, Canada's Greenest Employers & Canada's Top Employers for Young People.
If you are unsure whether your experience matches every requirement above, we encourage you to apply anyway. We are looking for varied perspectives which include diverse experiences that we can add to our team.

We have a long-standing focus on diversity, equity and inclusion because we know it will make our company a better place to work and shop. We are committed to creating accessible environments for our colleagues, candidates and customers. Requests for accommodation due to a disability (which may be visible or invisible, temporary or permanent) can be made at any stage of application and employment. We encourage candidates to make their accommodation needs known so that we can provide equitable opportunities.  
 
Please Note:
Candidates who are 18 years or older are required to complete a criminal background check. Details will be provided through the application process.