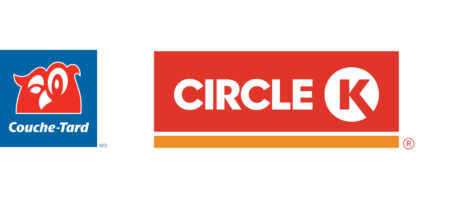 City : Toronto
Category : Marketing
Industry : Retail
Employer : Alimentation Couche-Tard
SUMMARY:
Collect, process, and analyze data to ensure appropriate monitoring and execution of the Category Business Plans. Coordinate and communicate category activities relating to inventory management with Field Operations, suppliers, distributors, and other company departments.
Build and maintain files for all sites, products, vendors, and related data elements for Discounts & Rebates within assigned categories. Job responsibilities essentially fall within these areas: Inventory Management, Monthly Reporting, Analysis and limited Category Management.
KEY RESPONSIBILITIES & ACCOUNTABILITIES:
•    Identifies trends by analyzing product movement, pricing, and promotional impact; makes recommendations to the Category Manager on product, pricing, promotion, placement and other program changes.
•    Analyzes category productivity by developing financial analysis tools and creating monthly category management reports in the form of dashboards.
•    Works with the Category Manager to coordinate distributions to successfully accomplish category business plans.
•    Implements price events by coordinating with Category Managers, analyzing profitability of price event, reviewing all price event components.
•    Prepares reports by collecting, formatting, analyzing and summarizing
information while presenting it in a clean and user-friendly manner.
•    Forecasts SKU level movement to determine discounts and rebates
projections. Calculates actual earned rebates each period, creates and
consolidates invoicing to suppliers, and ensures monies received and allocated to the appropriate categories.
•    Creates PLANOGRAMS within SPACEMAN application with review of
manufacturer space and profit to sales comparisons as well as contract
compliance.
•    Contributes to team effort by accomplishing related results as needed.
PROFILE REQUIREMENTS:
•    Advanced working knowledge in Excel required (Pivot Tables, Macros
knowledge)
•    Diploma and/or Bachelor's degree in Business or Marketing preferred
•    Retail knowledge, marketing experience a definite asset
•    Ability to prioritize and work effectively within stated timeframes and
deadlines.
•    Strong problem solving and troubleshooting skills
•    Excellent communication, interpersonal and organizational skills
•    Minimum 3 years related experience preferred
COMPUTER/ SOFTWARE SKILLS:
•    Working knowledge of Microsoft programs including: Outlook, Excel, Word and PowerPoint
Circle K values diversity in the workplace and encourages applications from the following designated groups: women, aboriginal peoples, persons with disabilities and members of visible minorities.  We are committed to providing employment accommodation in accordance with the Ontario Human Rights Code and the Accessibility for Ontarians with Disabilities Act.  Accommodations are available on request in all aspects of the selection process.