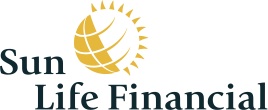 City : North York
Category : Full-time
Industry : Finance
Employer : Sun Life Financial
Vous êtes unique, comme le sont votre parcours, votre expérience et votre façon de voir les choses. Ici, on vous encourage et on vous motive à donner le meilleur de vous-même, et on vous donne les moyens de le faire. Vous travaillerez avec des collègues dynamiques – experts dans leur domaine – qui sont impatients de partager leurs connaissances avec vous. Vous aurez des gestionnaires inspirants qui vous aideront à développer votre potentiel et à atteindre de nouveaux sommets. Chaque jour, vous aurez de nouvelles occasions de rendre la vie de nos Clients plus radieuse – ils sont au cœur de tout ce que nous faisons. Découvrez comment vous pouvez faire une différence dans la vie des gens, des familles, des collectivités – ici et partout dans le monde.
Description de poste:
About the Role
The candidate will be a member of a team within Data Management Services (DMS) called No SQL Alternative Database Technologies. Alternative Database Technologies is responsible for database infrastructure architecture and operation support to teams using various cloud based and on-premise database platforms. The successful candidate will have a passion for database related technologies and is a proven fast learner.
This role requires Canadian Enhanced Reliability Security clearance [a minimum of 5 years of consecutive residency in Canada].
What will you do?
Setup, deploy and maintain AWS Keyspaces (Apache Cassandra) databases and administration, including but not limited to, perform user & role management in NoSQL, backup/restore etc.
Participate in projects throughout the entire project lifecycle, and define, manage, and track project deliverables using defined technologies
Maintain up-to-date documentation and procedures for NoSQL and other supported database platforms
Keep up to date on current and upcoming technology innovations for use within Sunlife
Develop scripts to support the database operations on Linux, Unix or cloud-based platforms
Support project development following documented standards, policies and procedures (Change Management Process)
Evaluate functionality and features within related database products
Contribute ideas for best practice improvements, process improvement, and innovative solutions
What you need to succeed:
University degree in Computer Science or related information technology degree/diploma
Must have hands-on experience in setting up Cassandra cluster
Must have experience in monitoring, performance tuning and managing Cassandra cluster
2+ years of hands-on NoSQL administration/development experience
3+ years of experience in cloud native database technologies, i.e.: AWS Keyspaces, AWS RDS, Redshift or etc.
3+ years of experience working with multiple platforms and types of data repositories (Relational, NOSQL, Datawarehouse, OLAP, OLTP etc.)
Proven Linux/Unix experiences, including expert shell scripting experiences
Experience/familiarity with the operations and maintenance of production database systems
Understanding of schema design (relational and data warehouse), index design, operation optimization, query (or explain) plans
Experienced in Performance Tuning, Query Optimization, Client/Server Connectivity, and Database Consistency Checks using different Utilities
A faster learner with excellent interpersonal and communication skills
What would you be nice to have:
A current AWS certification (Associate level at minimum) is preferred
What's in it for you:
Great Place to Work® Certified in Canada and the US - 2022
Great Place to Work® award for Best Workplaces for #HybridWork
2022 Named "Best Places to Work" by Glassdoor - 2021
Canada Award for Excellence for Mental Health at Work 
2021 Flexible hybrid work model including in-country work-from-home if you prefer.
Pension, stock and savings programs to help build and enhance your future financial security
#LI-Hybrid #LI-remote
L'échelle du salaire de base est pour l'emplacement principal du poste affiché. Elle peut varier selon l'emplacement du candidat sélectionné et d'autres facteurs. En plus du salaire de base, les employés admissibles de la Financière Sun Life participent à différents programmes de rémunération incitative, dont le montant octroyé est discrétionnaire et dépend du rendement de l'employé et de la compagnie. Certains postes de vente participent à des programmes de rémunération incitative basés sur les résultats de vente individuels ou de groupe. 
Depuis toujours, la diversité et l'intégration sont au cœur des valeurs de la Financière Sun Life. Nous croyons qu'un effectif diversifié ayant des points de vue variés et des idées créatives est avantageux pour nos clients, pour les collectivités où nous exerçons nos activités, ainsi que pour nous tous, en tant que collègues. Nous accueillons avec enthousiasme les candidatures de personnes compétentes provenant de tous les horizons.
Les personnes handicapées ayant besoin de mesures d'adaptation pour présenter leur candidature et celles qui doivent consulter les offres d'emploi sur un support de substitution peuvent envoyer leur demande par courriel à l'adresse 'thebrightside@sunlife.com'.
À la Sun Life, nous voulons créer un environnement de travail flexible où nos employés sont outillés pour donner le meilleur d'eux-mêmes. Nous offrons plusieurs options de travail flexibles selon les exigences du poste et les besoins individuels. N'hésitez pas à en discuter pendant le processus de sélection.
Nous remercions tous les candidats de l'intérêt manifesté pour ce poste. Nous ne communiquerons qu'avec les personnes qui auront été retenues pour passer une entrevue.
Échelle salariale:
58,700/58 700 - 93,900/93 900
Catégorie d'emploi:
Services technologiques - TI
Fin de l'affichage:
29/11/2022