Canada Market Development Manager – Canola Traits System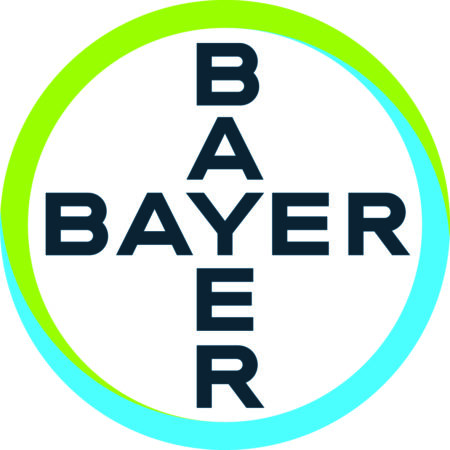 City : Calgary|Edmonton|Saskatoon|Winnipeg
Category : Professional
Industry : Crop Science
Employer : Bayer
At Bayer we're visionaries, driven to solve the world's toughest challenges and striving for a world where ,Health for all, Hunger for none' is no longer a dream, but a real possibility. We're doing it with energy, curiosity and sheer dedication, always learning from unique perspectives of those around us, expanding our thinking, growing our capabilities and redefining 'impossible'. There are so many reasons to join us. If you're hungry to build a varied and meaningful career in a community of brilliant and diverse minds to make a real difference, there's only one choice.
Canada Market Development Manager - Canola Traits System 
The Canada Market Development Manager – Canola is responsible for developing North America field testing protocols to enable product recommendations to optimize the creation of local products and tailored solutions recommendations and value quantifications. This position will collaborate with Product Management, Market Development Agronomists, Market Development Representatives, Field Solutions, Breeding Product Development, and Design teams, Field Solutions, Data Science and Analytics, Regulatory Affairs, Digital Farming Solutions, and Technology Crop Teams to develop a field research program to determine the appropriate features, advantages and benefits of the Canola product Portfolio (Seeds, Traits, Seed Growth, Digital Solutions, and Crop Protection) compared to competitive offerings and communicate those to Market Development, Marketing, university academics, and field sales, teams.
Bayer is a hybrid or home-based, permanent position and is based out of either Calgary, AB, Edmonton, AB, Saskatoon, SK, or Winnipeg, MB.
What you will do:
Serve as a team member to advise on technical commercial aspects of projects in development.

Develop and maintain the university, the scientific community, and influencer contacts to ensure good relationships for Bayer Crop Science (BCS) research and business interest.

Maintain active status in professional societies and industry groups which would include technical presentations.

Manage administration and distribution of grants in aid and product samples.

Manage financial budgets and contracts for external expenditures of assigned projects.

Work internally with Technology Development to request field trials with internal capacity and budget.

Manage performance data summaries, analysis, and recommendations and align on future testing priorities.

Maintain active knowledge of industry trends and developments to provide guidance on early and mid-development programs.

Coordinate training seminars of BCS Market Development, Technology Development, and Field Sales force.

Compile and prepare data for Marketing for distribution as technical product information.

Develop and present technical presentations and publications for professional scientific introduction and support of new products.

Review advertising copy for technical accuracy and clarity.

Provide broader leadership to the Canadian Market Development team as an active and engaged member of the leadership team.
Who you are:
Master's degree in the field of weed science, agronomy, or related scientific discipline with at least six years relevant experience in the agriculture industry; or a related Ph.D. with at least four years relevant experience in the agriculture industry.

Understanding of regional agronomic practices and farmer needs.

Be able to design, conduct, and interpret complex scientific experiments, develop and implement research proposals, author scientific reports, and communicate findings.

Excellent computer skills and ability to use various software programs (i.e. Velocity, and Scout) with an aptitude to manage large amounts of data.

Strong communication, collaboration, influencing, business acumen, and stakeholder management skills.

Leading and influencing key stakeholders.

Able to travel about 30 days of the year, both domestically and to the United States.
This position requires full vaccination against COVID-19. 
What we offer:
Competitive compensation and rewards package

Collaborative, diverse and inclusive culture

Career development and global opportunities

Work-life flexibility programs such as flex hours, employee discounts, volunteer days, wellness, and other employee offerings
Bayer is committed to fostering, cultivating and preserving a culture of Inclusion and Diversity. We embrace and encourage our employees' differences and believe that our people are our most valuable asset. The collective sum of individual life experiences, knowledge, innovation, self-expression, unique capabilities that our employees invest in their work represents our culture, reputation, and Bayer's values and purpose.
Learn more about our values and purpose at: https://www.bayer.com/en/ca/canada-our-purpose-values
All referral candidates must first be submitted via our internal referral system by a current Bayer employee in order to participate in the referral program. Once a Bayer employee has successfully referred you in our system, you will receive an automated email with instructions on how to complete your application.
Application Deadline: August 17, 2022
#LI-CA
#LI-Hybrid
#LI-Remote
Bayer welcomes and encourages applications from people with disabilities. Candidates participating in our selection process requiring accommodation due to a disability or medical need are encouraged to notify the Bayer representative that they will be meeting with to ensure appropriate arrangements can be made.
Location:
Either Calgary, AB, Edmonton, AB, Saskatoon, SK, or Winnipeg, MB.
Division:
Crop Science
Reference Code:
688844