Call Centre Agent (Eligibility List)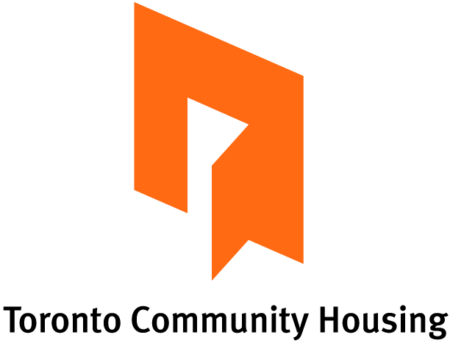 City : Toronto/Downtown
Category : Client Care
Industry : Real Estate and Rental and Leasing
Employer : Toronto Community Housing Corporation
---
Please note: The posting will close for external applicants after one (1) week.  We will not accept external applications after June 2, 2023. 
What we offer
In addition to competitive wages and a rewarding career where you can truly make a difference, we offer a comprehensive benefits package that meets the various needs of our diverse employees, including:
Three Weeks paid annual vacation days, increasing with years of service; 

Four (4) paid personal days;

Defined benefit pension plan with OMERS, includes 100-percent employer matching;

Health and dental benefits;

Employee and family assistance program;

Maternity and parental leave top up (93% of base salary);

Fitness membership discount;

Training and development programs including tuition reimbursement of $1500 per calendar year.
Make a difference 
Do you have a knack for working with people?  Do you enjoy juggling multiple tasks? Are you a detail oriented and organized person? Do you have a positive attitude and good communication skills?  If so, we want you! 
Working as a Call Centre Agent at Toronto Community Housing is dynamic and rewarding. You get to work and interact  with members of our community in a manner that supports TCHC's tenant focused culture, having the opportunity to see how your actions impact the tenants we serve. If this sounds like the right fit for you, send us your resume today!
What you'll do
Receive and provide responses to callers (through a call management system) for information regarding TCHC and available social services (e.g. resolving rent problems, clarifying arrears letters, assisting in the administration of transfers, etc.)

Receive and provide support to callers requesting non-emergency & emergency maintenance service by probing for details, completing work order request forms and dispatching based on defined protocols.

Tracks records of call interactions.

Exercise judgment, tact and discretion to respect privacy and confidentiality.

Identify problems and recommend solutions to assist with any issues that arise.

Monitor TCHC customer feedback, identifying recurring concerns and relay positive input and critique to Supervisor for consideration

Identify urgency of calls such as gas leaks, no heat during winter months, elevator problems, lockouts, fire alarms, etc.

Perform various administrative tasks to support the Client Care Centre.
What you'll need
Demonstrated experience utilizing computer software packages such as MS Word, Excel and database applications to prepare correspondence, memos, reports and to enter data

Demonstrated experience in providing excellent customer service

Proven experience providing welcoming, respectful and accessible service to a diverse population (age, race, language, gender, sexual orientation, culture and disability)

Ability to learn to resolve rent problems, calculate rent and clarify arrears letters

A commitment to excellent tenant service 

Ability to recognize possible situations that may demand immediate action (i.e. harassment or discrimination)

Sensitive to the issues that affect TCHC communities and tenants

Ability to recognize and respond to conflict in a manner that respects the dignity and human rights of individuals and groups

Ability to learn about the practices specific to housing and social requirements of special needs client groups

Ability to work rotating day, evening and weekend shifts on a 24-hour and/or 365 day basis.
What's next
Once you apply, we'll review your resume and contact you if your skills and experience match the qualifications for the role. If you are selected to move forward, the process will include one or more interviews and/or assessments and reference checks.
Candidates for unionized positions must score a minimum of 70% to pass any interview or assessment and be considered for the next stage of the recruitment process. Successful candidates will be determined based on score and where applicable, union seniority. Not all candidates who score 70% or higher will automatically proceed to the next stage of the recruitment process as this will be dependent on the number of candidates and number of available roles.