Business Systems Consultant, Operations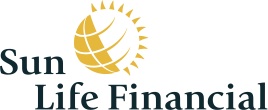 City : Toronto
Category : Full-time
Industry : Finance
Employer : Sun Life Financial
Vous êtes unique, comme le sont votre parcours, votre expérience et votre façon de voir les choses. Ici, on vous encourage et on vous motive à donner le meilleur de vous-même, et on vous donne les moyens de le faire. Vous travaillerez avec des collègues dynamiques – experts dans leur domaine – qui sont impatients de partager leurs connaissances avec vous. Vous aurez des gestionnaires inspirants qui vous aideront à développer votre potentiel et à atteindre de nouveaux sommets. Chaque jour, vous aurez de nouvelles occasions de rendre la vie de nos Clients plus radieuse – ils sont au cœur de tout ce que nous faisons. Découvrez comment vous pouvez faire une différence dans la vie des gens, des familles, des collectivités – ici et partout dans le monde.
Description de poste:
Business Systems Consultant – PEGA Support
For this exciting and complex journey, we're looking for a personable Business Systems Analyst who can combine expert business analysis skills, a strategic mindset, diplomatic facilitation, a strong technical aptitude, and leadership skills to elicit and build requirements that enable exceptional solutions for our Pega Application Support and Services' business partners.

We operate in a world where time-to-market and evolving business priorities drive our plans. The awesome person who fills this role will need to be resilient, versatile, and equally effective in adapting to change as they are following a process.

What will you do?
Partner with business partners, leaders, application support, and testing teams to ensure processes are followed and that they meet the needs and expectations of our business partners and clients.
Motivate and support, project team members and peers by providing guidance that is appropriate for their knowledge and skill level.
Understand the technical and operational challenges and objectives that may impact the successful operation of an application/process. Use that to drive discussions about solutions and risk mitigation.
Establish and maintain trusted advisory roles with clients by gathering and analyzing information to provide recommendations that address and resolve business issues.
Embrace the BSA role by actively learning and contributing to the continuous improvement of the practice.
Stay current with trends in emerging technologies and how they could apply to Sun Life Financial
What do you need to succeed?
5+ years of experience in Business Analysis and/or coordination roles
University degree or college diploma in Information Technology or Business Systems Analysis
5+ years of digital experience in the application of business systems analysis core competencies
Mentor and coach for both peers and junior colleagues.
Experience and Knowledge on PEGA, SharePoint, Confluence, ServiceNow, JAMA & JIRA.
Experience or Aptitude in Digital Technology
Experience with analysis and modelling for both processes and data
Knowledge in one or more area of Insurance and/or Wealth products and services
Preferred Skills:
Strong communicator who listens and picks-up on the spoken and unspoken words to excel at delivering, understanding, and interpreting messages through verbal discussions and in writing.
Talented facilitator who is skilled in elicitation workshop negotiation and influencing both IT and Business project members
Strategic thinker who appropriately applies a variety of planning, analysis, elicitation, modelling, and documentation techniques to accurately define and communicate requirements to help successfully deliver on initiatives.
Collaborative team member who continuously strives to improve the client experience, our team, and our processes
What's In It For You?
Great Place to Work® Certified in Canada and the US - 2022
Great Place to Work® award for Best Workplaces for #HybridWork - 2022
Named "Best Places to Work" by Glassdoor - 2021
Canada Award for Excellence for Mental Health at Work - 2021
Flex hours and Flexible hybrid work model including in-country work-from-home if you prefer. #LI-Hybrid
Competitive salary and bonus structure influenced by market range data
Pension, stock and savings programs to help build and enhance your future financial security
A friendly, collaborative, and inclusive culture
Be part of our continuous improvement journey in developing the next greatest digital enterprise experience.
Work and professional development that is united by our Purpose: to help Clients and Employees achieve lifetime financial security and live healthier lives
A common sense dress code, where you decide how you dress based on your day
The opportunity to move along a variety of career paths with amazing networking potential
L'échelle du salaire de base est pour l'emplacement principal du poste affiché. Elle peut varier selon l'emplacement du candidat sélectionné et d'autres facteurs. En plus du salaire de base, les employés admissibles de la Financière Sun Life participent à différents programmes de rémunération incitative, dont le montant octroyé est discrétionnaire et dépend du rendement de l'employé et de la compagnie. Certains postes de vente participent à des programmes de rémunération incitative basés sur les résultats de vente individuels ou de groupe. 
Depuis toujours, la diversité et l'intégration sont au cœur des valeurs de la Financière Sun Life. Nous croyons qu'un effectif diversifié ayant des points de vue variés et des idées créatives est avantageux pour nos clients, pour les collectivités où nous exerçons nos activités, ainsi que pour nous tous, en tant que collègues. Nous accueillons avec enthousiasme les candidatures de personnes compétentes provenant de tous les horizons.
Les personnes handicapées ayant besoin de mesures d'adaptation pour présenter leur candidature et celles qui doivent consulter les offres d'emploi sur un support de substitution peuvent envoyer leur demande par courriel à l'adresse 'thebrightside@sunlife.com'.
À la Sun Life, nous voulons créer un environnement de travail flexible où nos employés sont outillés pour donner le meilleur d'eux-mêmes. Nous offrons plusieurs options de travail flexibles selon les exigences du poste et les besoins individuels. N'hésitez pas à en discuter pendant le processus de sélection.
Nous remercions tous les candidats de l'intérêt manifesté pour ce poste. Nous ne communiquerons qu'avec les personnes qui auront été retenues pour passer une entrevue.
Échelle salariale:
80,000/80 000 - 130,400/130 400
Catégorie d'emploi:
Analyse des besoins informatiques - Systèmes
Fin de l'affichage:
04/12/2022