Business Planner, Strategic Planning and Stakeholder Relations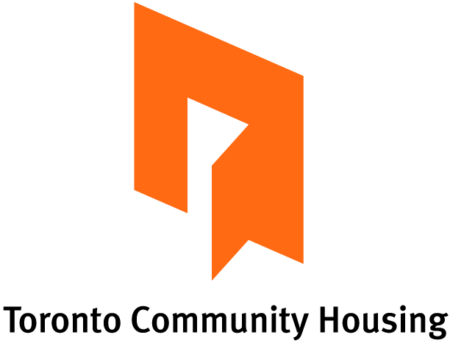 City : Toronto/Downtown
Category : Strategic Planning and Stakeholder Relations
Industry : Real Estate and Rental and Leasing
Employer : Toronto Community Housing Corporation
Benefits/work perks
In addition to a competitive salary and a rewarding career where you can truly make a difference, we offer a comprehensive benefits package that meets the various needs of our diverse employees, including:
Three weeks paid vacation and four personal days

Defined Benefit Pension Plan

Health and Dental Benefits including Healthcare Spending Account

Employee Assistance Plan

Maternity and Parental Leave Top Up

Fitness Membership discount

Annual Tuition Reimbursement

Flexible work arrangements, remote work with occasion
We are currently hiring for one (1) Temporary Business Planner position and one (1) Permanent Business Planner position.
Make a difference
Reporting to the Manager, Strategic Planning and Stakeholder Relations, the Business Planner develops and supports initiatives, and manages projects that further Toronto Community Housing's strategic goals in a manner that supports TCHC's tenant focused culture. They are responsible for coordinating a variety of projects, ranging from the delivery of TCHC's Strategic Plan, to administration of the Policy Management Framework, to special projects involving company-wide process changes. They are responsible for coordinating and tracking shareholder and service manager requirements. They are responsible for identifying emerging problems and proposing solutions to senior management and the executive team. The work environment is fast-paced and collegial, and the Business Planner is expected to be solution-focused and collaborative, and to exercise sound judgment at all times.
We encourage candidates from historically marginalized groups, especially those who identify as Black and Indigenous.
Come join us at one of our Open House sessions to learn more about this position, our team, and the organization:
Thursday, September 22, 2022 from 12:00pm to 1:00pm: https://torontohousing.webex.com/torontohousing/j.php?MTID=m3dc51953db35895d6b3f3d74bd748402
Wednesday, September 28, 2022 from 5:00pm to 6:00pm: https://torontohousing.webex.com/torontohousing/j.php?MTID=m8b01aa4edd43ec95fe0020445be2efd0
This job offers the opportunity to work from home as part of a hybrid work arrangement. This arrangement will allow you to work some days at a TCHC work location and the rest of the time from home. The amount of time required to work at a TCHC work location is flexible, while considering operational and service delivery requirements.
What you'll do
Develop and implement strategic initiatives:
Plan, co-ordinate, communicate, monitor, and report on the implementation of strategic initiatives

Ensure initiatives are delivered in accordance with internal, shareholder, or other requirements

Consult with teams across business units as appropriate

Develop, project manage and support review of organizational performance by senior management: review and analyze performance measurement results and progress updates on divisional work

Develop recommendations  to improve business processes

Advice on improvements of performance measures and reporting as appropriate
Provide support for managing relationships with the shareholder and the service manager by coordinating strategic initiatives and fulfilling reporting requirements:
Monitor, track, and verify all reporting requirements from the Shareholder

Build relationships with City staff to collaborate on joint projects and annual reporting process

Consult and collaborate with other business units and executive leadership as appropriate to gain their feedback on content areas

Coordinate joint initiatives with the service manager (Shelter, Support and  Housing Administration, City of Toronto) and other City divisions

Project manage the delivery of key internal change projects stemming from  City of Toronto policy changes or Council motions, including changes to policies, procedures and business processes
Plan and co-ordinate with other divisions to review, update and create new policies  and procedures for the business of the corporation and, where SPSR unit is the policy owner or subject matter expert, plan, co-ordinate, communicate and monitor the implementation of policies, protocols and procedures including any changes:
Consult with relevant internal and external stakeholders on the development of new policies and procedures

Project manage the development and implementation of new policies and procedures as necessary

Collaborate with Strategic Communications and Learning & Organizational Development to develop an implementation plan for newly developed policies and procedures

In partnership with other divisions, co-ordinate and monitor staff learning initiatives and management meetings related to policies and procedures
Develop reports, papers, briefing notes, and presentations for internal use and to communicate to stakeholders:
Create reports for the executive leadership and Board of Directors on matters including policy, strategic planning, performance measures, evaluation, strategic initiatives, sector relations and other areas and provides advice and expertise to the business unit on improving Board report

Help other business units understand the board approval process

Write reports for the board as required         
What you'll need
A combination of post-secondary education in Business Administration or other relevant field (e.g. Public Policy, Commerce, Law, Communications, Social Policy)

A graduate degree in business administration or other relevant field is preferred (e.g. Public Policy, Commerce, Law, Communications, Social Policy)

5-7 years of experience (work or co-op) in a large public corporate environment in one or more of the following areas: policy analysis or development, performance measurement systems, strategic planning, creation and monitoring of accountability systems

Proficiency with computerized business applications including word processing, spreadsheet, presentation and database software applications

Proven ability to analyze and interpret data, prepare reports and statements

Proven ability to interact effectively with and engage a variety of stakeholders including: staff, tenants, business partners and community groups

Excellent project management, conflict resolution and organizational skills

Excellent oral and written communication skills and presentation skills

Working knowledge of Toronto Community Housing's operations, policies and procedures and relevant legislation that is applicable to Toronto Community Housing
What's next
Once you apply, we'll review your resume and cover letter to determine if your skills and experience match the qualifications for the role. Only qualified candidates will be contacted to move forward in the hiring process. If you are contacted, the process will include an interview, written/practical test, and reference check. 
Please note: Temporary positions may be extended or become permanent in order to meet business needs. If this occurs, the position may not be reposted.
TCHC has a mandatory vaccination policy wherein staff are required to be fully vaccinated against COVID-19 as of November 23, 2021 with the exception of mployees with approved accommodations. 
INDS